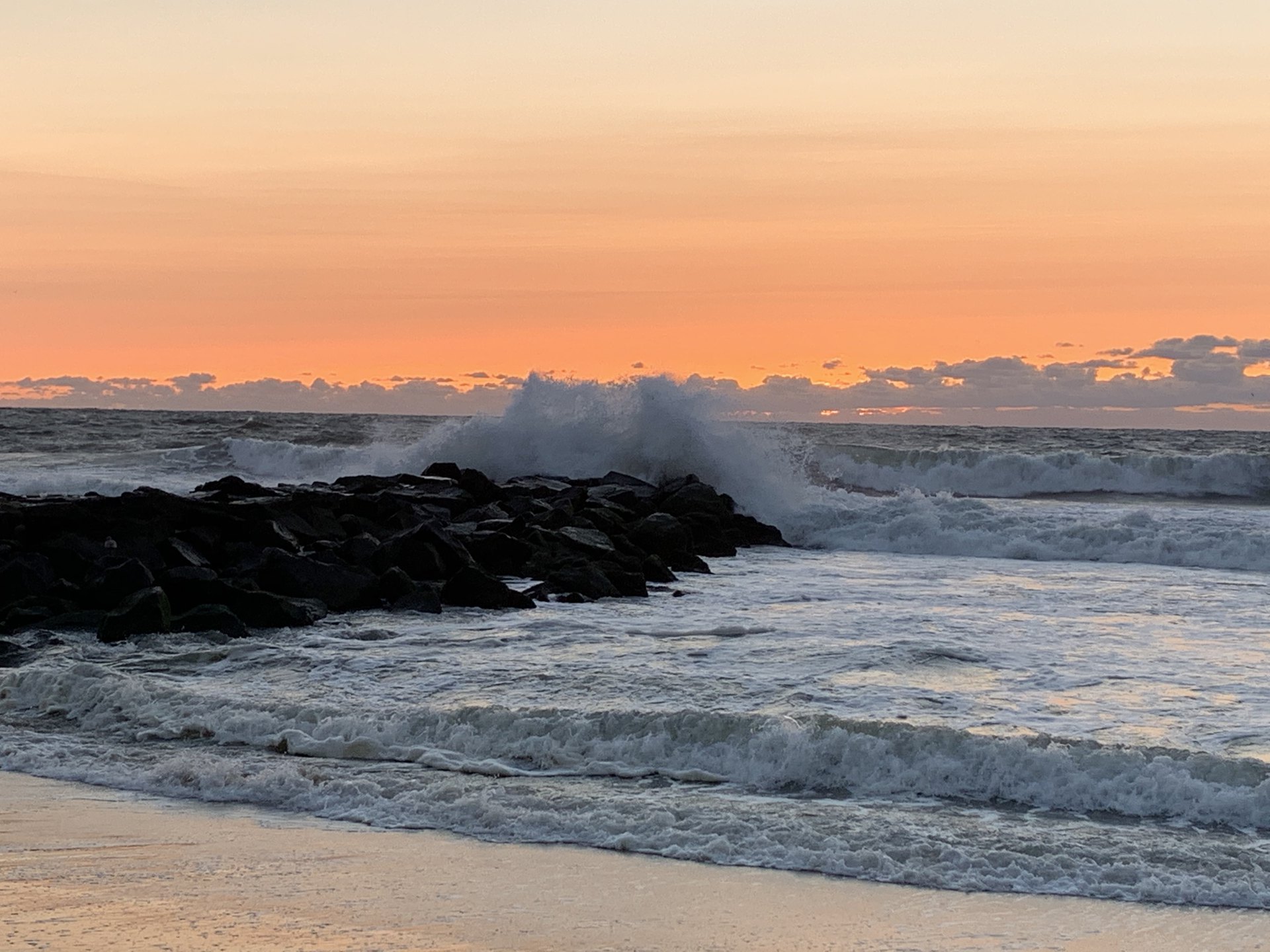 Acts 27 finds Paul being transported to Rome by large ship. Luke was with him on the journey and provides a first-hand report. Luke tells us that he was on this journey with Paul in several different scriptures such as these:
"We put out to sea accompanied by Aristarchus, a Macedonian of Thessalonica." – Acts 27:2.
"When we had sailed through the sea along the coast of Cilicia and Pamphylia, we landed at Myra in Lycia." – Acts 27:5.
The trip was a hard and dangerous one. The wind was not cooperating as Luke documents in the following scripture:
"When we had sailed slowly for a good many days, and with difficulty had arrived off Cnidus, since the wind did not permit us to go farther, we sailed under the shelter of Crete, off Salmone;  and with difficulty sailing past it we came to a place called Fair Havens, near which was the city of Lasea." – Acts 27:7-8.
Paul admonished those in charge saying:
"Men, I perceive that the voyage will certainly be with damage and great loss, not only of the cargo and the ship, but also of our lives." – Acts 27:10.
This may have been the lowest point in Paul's journey to date. He has now been imprisoned for years. His future is uncertain. Many seek to kill him. And now he is having to endure potentially deadly seas on his way to Rome where he does not know what will become of him.
We are blessed to have Luke's account of these events. They help us to put into perspective the difficulties that we have in our own lives. We should be mindful of the instructions Paul gives to us in his letter to the Philippians not to complain:
"Do all things without grumbling or disputing;  so that you will prove yourselves to be blameless and innocent, children of God above reproach in the midst of a crooked and perverse generation, among whom you appear as lights in the world,  holding fast the word of life, so that in the day of Christ I will have reason to glory because I did not run in vain nor toil in vain." – Philippians 2:14-16.
The decision makers on board did not heed Paul's warning and they continued to sail in dangerous waters towards Rome. They came across a storm so violent that they had to jettison the cargo and on the third day, they also threw the ship's tackle overboard. Luke says there were 268 people on board that ship.
Paul addresses those on board and speaks the following words:
"Men, you ought to have followed my advice and not to have set sail from Crete and incurred this damage and loss. Yet now I urge you to keep up your courage, for there will be no loss of life among you, but only of the ship.  For this very night an angel of the God to whom I belong and whom I serve stood before me,  saying, 'Do not be afraid, Paul; you must stand before Caesar; and behold, God has granted you all those who are sailing with you.' Therefore, keep up your courage, men, for I believe God that it will turn out exactly as I have been told.  But we must run aground on a certain island." – Acts 27:21-26.
We will face storms in our own lives. Paul gives us a great example of seeking to do God's will regardless of the consequences and the circumstances around us. We will find out God's plan for us if we keep seeking Him, praying to God, and trusting in Him.
As it says in Jeremiah 29:11:
"For I know the plans I have for you," declares the Lord, "plans to prosper you and not to harm you, plans to give you hope and a future." Amen
Thank you for studying with us today!  Please join us again tomorrow as we look at Acts 28.  The title for our forum discussion is, "Do not worry."  May God's blessings be upon you until then.  Amen