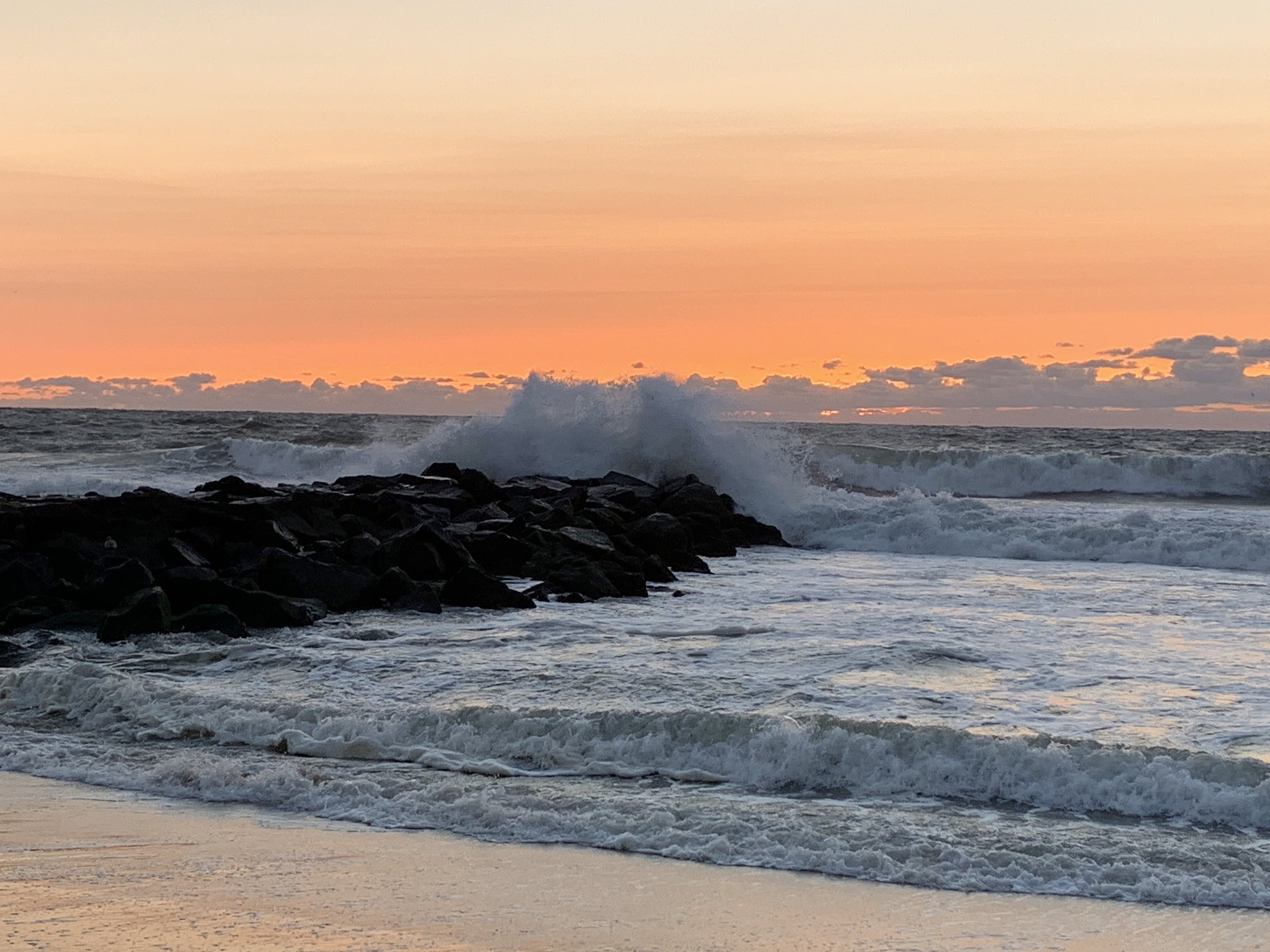 "WHY DO BAD THINGS HAPPEN TO GOOD PEOPLE?"
Many of us have experienced a time in our lives when something happened that was so horrible, we asked ourselves:
"Where was God in all of this?"
Or
"Why didn't He intervene?"
These are serious questions that need to be answered. If we are unable to answer these questions, our faith can be weakened, or even destroyed!
Fortunately for us, the Bible answers these questions for us.
For today's lesson, we will look at three questions that a lot of us have asked ourselves:
Where is God when something terrible happens?

Why did He not intervene and stop it from happening?

Will heaven be different?
"WHERE WAS GOD WHEN THIS HAPPENED?"
In His Sermon on the Mount, Jesus explained how God allows good things to happen to bad people, and bad things to happen to good people. He said:
The above scripture talks about both the rain and the sun. That is interesting.
On the one hand, rain is necessary to sustain life. It waters the plants and replenishes the seas.
On the other hand, water causes flooding which can cause catastrophic damage and even death.
Similarly, the sun sustains life, but it can also take it (droughts, skin cancer, etc.).
When you read Mathew 5:43-45 in the above scripture, understand that it is talking about how God allows bad things to happen to good people, and vice-versa.
Through good times and bad, our Heavenly Father is always with us, and He has a plan to prosper us and to give us hope (Jeremiah 29:11). We are assured of this in the following three scriptures:
"And 

the 

Lord is the one who is going ahead of you; He will be with you. 

He will not desert you or abandon you. Do not fear and do not be dismayed."

- Deuteronomy 31:8,
He Himself has said, "I will never desert you, nor will I ever forsake you," so that we confidently say, "The Lord is my helper, I will not be afraid. What will man do to me?" – Hebrews 13:5-6,

"Be strong and courageous! 

Do not be terrified nor dismayed, for the

Lord your God is with you wherever you go

." - Joshua 1:9.
"WHY DIDN'T GOD INTERVENE?"
Suffering is necessary in this lifetime. God allows it for three reasons:
To teach us,

To discipline us,

To reveal His supreme power.
In Paul's letter to the Romans, he said the following:
The above passage tells us how God uses suffering to teach us. Through our tribulations, we develop perseverance, character, and ultimately, hope.
And while nobody likes adversity while they are going through it, it is a great teacher!
Another reason that God allows us to experience suffering is to discipline us. The Hebrew writer wrote about this in the following passage:
The third reason that God allows us to suffer is to keep us humble and to remind us of just how dependent on Him we are. When everything is going perfectly in our lives, Satan can trick us into having a false sense of security. If we never had any problems, we might begin to think that we can make it on our own and that we do not need God.
We know this is not the case, and suffering reminds us of this. Without God, we are lost. With Him, there is nothing that we cannot overcome!
The good news for us all is that suffering in this life is temporary and nothing compared to the joy that awaits those who are faithful to the Lord. Consider the following two scriptures:
"After you have suffered for a little while, the God of all grace, who called you to His eternal glory in Christ, will Himself perfect, confirm, strengthen 

and establish you." - 1 Peter 5:10,

"For I consider that the sufferings of this present time are not worthy to be compared with the glory that is to be revealed to us.

" - Romans 8:18.
"WILL HEAVEN BE DIFFERENT?"
The Apostle John's amazing revelation gives us a glimpse into what heaven will be like. Spoiler alert, it is more beautiful than any of us can imagine!
CONCLUSION 
As we live our lives, there will be good days and there will be bad days. God allows suffering in this lifetime for three reasons:
To teach us,

To discipline us,

To reveal His supreme power.
If we keep the faith and follow God's plan for us, we will receive our reward and spend eternity in heaven.   As we mature in our faith, we need to challenge ourselves to see suffering as part of God's overall plan to help us to heaven. When we embrace God's plan and submit to His will, we will be overwhelmed by His grace, mercy, and kindness!
We will end today's lesson with the following two scriptures. They remind us to keep our suffering in its proper perspective, and to view things from a Godly perspective, not a worldly one:
"Set your mind on the things above, not on the things that are on earth." - Colossians 3:2,
"Do not be conformed to this world, but be transformed by the renewing of your mind, so that you may prove what the will of God is, that which is good and acceptable and perfect." - Romans 12:2.