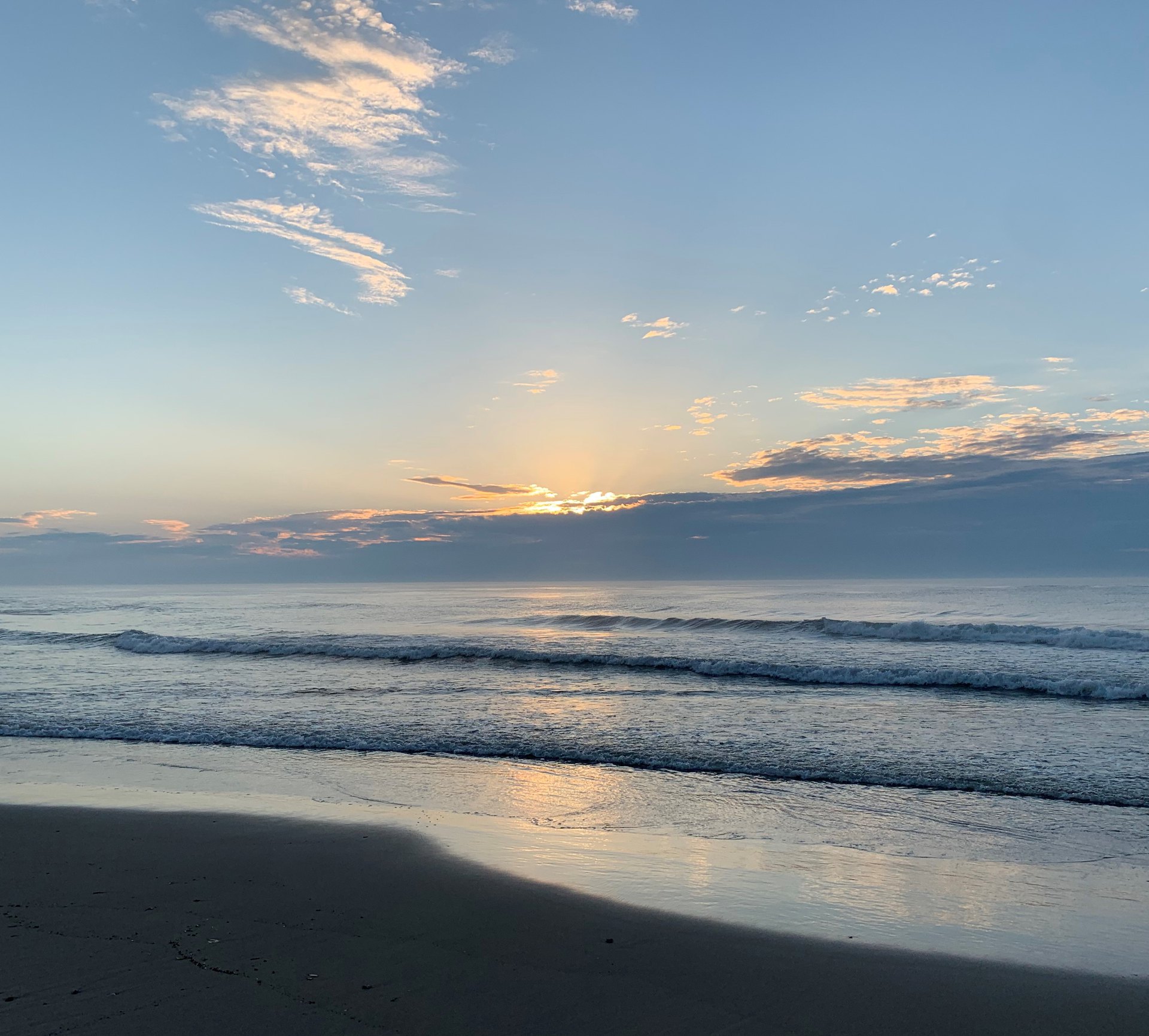 A study conducted in 2019 showed that over a period of just six years, the number of self-help books sold in the United States had more than tripled!
2013: 1.4 million self-help books sold in the United States.
2019: 4.3 million self-help books sold in the United States.
Source: Google
That is a 307% increase!
Why are people so worried?  Part of the answer may have to do with the decline of organized religion.
According to news.gallup.com, church membership has declined by 20% in the last two decades. Fewer people going to church means fewer people hearing God's word, and that has an impact on how much people are worrying.
Those with strong faith will worry less than those without it because their hope is in God and not based on the things of this world.
In Colossians 3:2, the apostle Paul said:
"Set your mind on the things above, not on the things that are on earth."
It is not until we eliminate worry from our minds that we can truly be at peace with God, and ourselves.
Paul wrote in his letter to the Philippians:
"Do not be anxious about anything, but in everything by prayer and pleading with thanksgiving let your requests be made known to God.  And the peace of God, which surpasses all comprehension, will guard your hearts and minds in Christ Jesus." – Philippians 4:6-7.
Another important scripture is found in Paul's letter to the Romans. Paul said:
"So then faith comes by hearing, and hearing by the word of God." – Romans 10:17.
As we spend more time in God's word, we can increase our faith! The opposite is also true. With fewer people in God's word, there is more doubt and more worry.
Doubt and faith are opposites. If we are growing in our faith, we will worry less and be more at peace. Conversely, if we neglect our faith, our anxiety levels will increase, and we will worry more.
Today is our final lesson on the book of Acts. So far, in the book of Acts we have talked about:
The conversion of Paul.

Paul's courage.

And living with purpose.
Today we are going to talk about Paul's faith. Paul's faith allowed him to be at peace and kept him from being consumed with worry.
Think about what is happening in Acts 28. Paul, Luke, and others are sailing to Malta when a horrific storm appears. They were forced to abandon their ship and throw their food overboard to avoid perishing at sea. If anyone had reason to worry, it would have been Paul.  However, Paul was a man of strong faith.  He understood God 's plan for him and he was determined to follow it.  
When Paul and the others arrived at Malta, the natives of the island greeted them and provided them food and fire. God knew what they needed, and He provided it.  The same is true for us.  God understands our needs even before we ask Him.  If we put our faith in Him, He will not disappoint us.   
One of the most important scriptures to combat worry is found in the Gospel of Mathew. Jesus was delivering his Sermon on the Mount to the multitudes when He said:
"For this reason I say to you, do not be worried about your life, as to what you will eat or what you will drink; nor for your body, as to what you will put on. Is not life more than food, and the body more than clothing? Look at the birds of the air, that they do not sow, nor reap nor gather into barns, and yet your heavenly Father feeds them. Are you not worth much more than they? And who of you by being worried can add a single hour to his life? And why are you worried about clothing? Observe how the lilies of the field grow; they do not toil, nor do they spin, yet I say to you that not even Solomon in all his glory clothed himself like one of these. But if God so clothes the grass of the field, which is alive today and tomorrow is thrown into the furnace, will He not much more clothe you? You of little faith! Do not worry then, saying, 'What will we eat?' or 'What will we drink?' or 'What will we wear for clothing?' For the Gentiles eagerly seek all these things; for your heavenly Father knows that you need all these things. But seek first His kingdom and His righteousness, and all these things will be added to you. "So do not worry about tomorrow; for tomorrow will care for itself. Each day has enough trouble of its own." – Mathew 6:25-34.
Jesus knew that faith was the key to worrying less and He shared that with His audience. As we navigate life's challenges, let us pray for the wisdom to seek an increased faith and to put our trust in God and not the things of this world.  
For more about worry, please click on the link below.
Virtual Bible Study's Lesson from Mathew 6 about Worry
This concludes our 28-day study on the book of Acts. Acts ends rather suddenly. We do not know definitively what became of Paul, although tradition holds that he was beheaded in Rome and thus died a martyr for his faith.