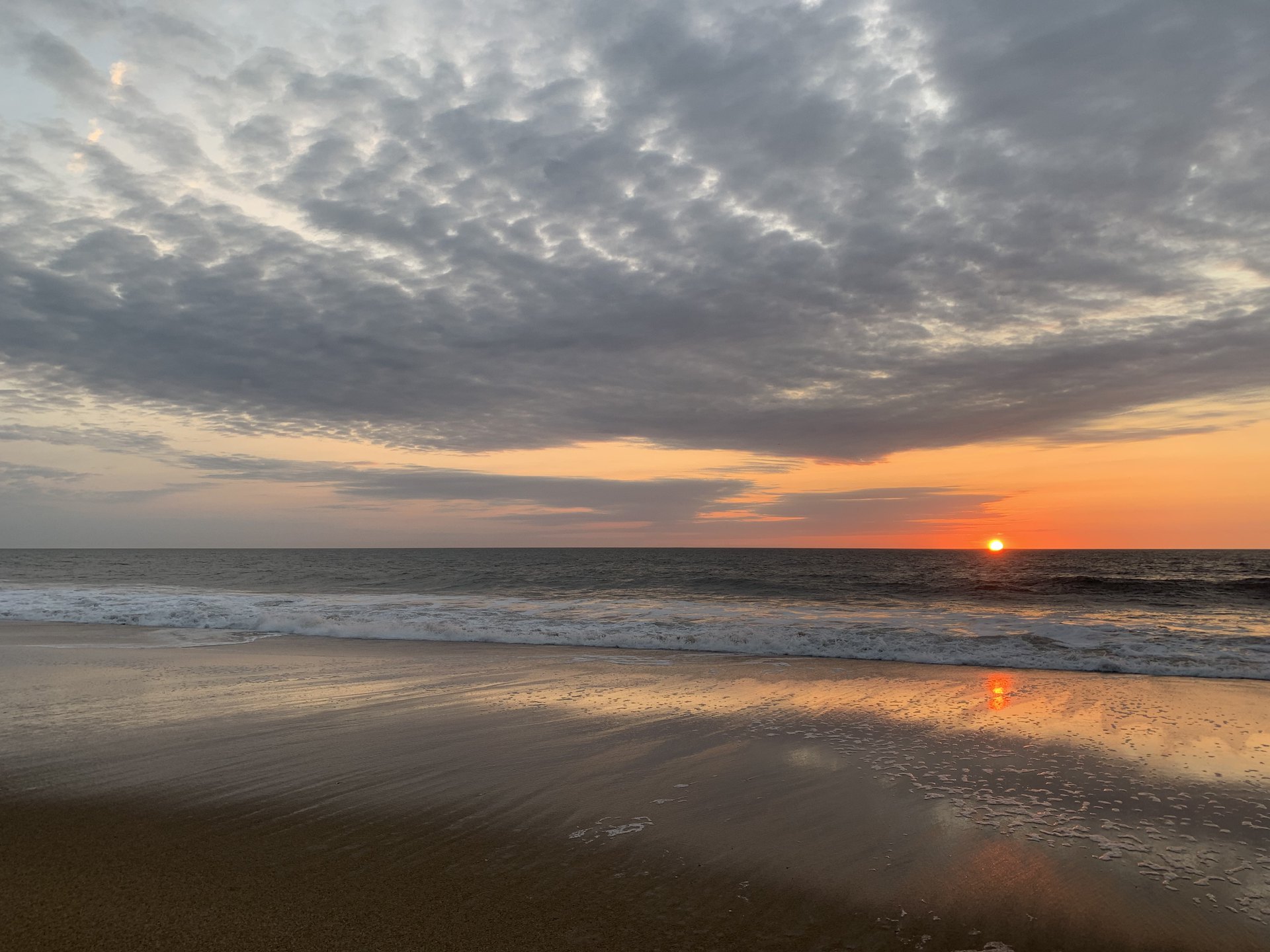 Chapter 8 begins with Jesus performing three miracles that involved healing illnesses:
Cleansing the leper

Healing the centurion's paralyzed servant

Healing Peter's mother-in-law 
As we look at each of these miracles, pay attention to who made the request to Jesus for healing.
In the case of the leper, the leper reached out to Jesus himself and asked for healing. "Lord, if You are willing, You can make me clean."
The centurion (A centurion was a Roman soldier responsible for commanding 100 soldiers) came to Jesus advocating for another, his servant, who was paralyzed at home. "Lord, my servant is lying paralyzed at home, fearfully tormented . . . just say the word, and my servant will be healed."
In the third miracle, Jesus saw for Himself that Peter's mother-in-law was sick with a fever, and He healed her. "When Jesus came into Peter's home, He saw his mother-in-law lying sick in bed with a fever.  He touched her hand, and the fever left her; and she got up and waited on Him." 
Prayer is how we make our requests known to God. We can pray for ourselves, for others, and sometimes God will intervene on our behalf without us having to say a word. Listed below are supporting scriptures for each of these three types of prayers:
PRAYING FOR OURSELVES
"Be anxious for nothing, but in everything by prayer and supplication with thanksgiving let your requests be made known to God." – Philippians 4:6.

"Ask, and it will be given to you; seek, and you will find; knock, and it will be opened to you." – Mathew 7:7.
PRAYING FOR OTHERS
Ephesians 6:18 says to pray for all the saints, "With all prayer and petition pray at all times in the Spirit, and with this in view, be on the alert with all perseverance and petition for all the saints."

Paul wrote in his letter to the Colossians that he was part of a group that was praying for them, "For this reason also, since the day we heard of it, we have not ceased to pray for you." – Colossians 1:9.

"Therefore confess your sins to each other and pray for each other so that you may be healed." – James 5:16.

Jesus said to pray even for those who persecute us. "You have heard that it was said, 'you shall love your neighbor and hate your enemy.' But I say to you, love your enemies and pray for those who persecute you." – Mathew 5:43-44.
THE SPIRIT INTERCEDES ON OUR BEHALF WHEN WE DON'T KNOW WHAT TO PRAY FOR
"In the same way, the Spirit helps us in our weakness. We do not know what we ought to pray for, but the Spirit himself intercedes for us through wordless groans." – Romans 8:26.
Prayer is an important part of life for a Christian. It is how we communicate with God. James 5:16 tells us, "The effective prayer of a righteous man can accomplish much."
Jesus, Himself, would often go to a quiet place to pray to His Father
"It was at this time that He went off to the mountain to pray, and He spent the whole night in prayer to God." - Luke 6:12.

"Now when all the people were baptized, Jesus was also baptized, and while He was praying, heaven was opened." - Luke 3:21.

"After He had sent the crowds away, He went up on the mountain by Himself to pray." - Mathew 14:23.

"After bidding them farewell, He left for the mountain to pray." - Mark 6:46.

"In the early morning, while it was still dark, Jesus got up, left the house, and went away to a secluded place, and was praying there." - Mark 1:35.

"Then Jesus came with them to a place called Gethsemane, and said to His disciples, 'Sit here while I go over there and pray.'" - Mathew 26:36.
When we have requests that we would like to make known to God, it is important to remember to pray for ourselves, for others, and even for our enemies.
Before we conclude today's study, we will make one more observation. Often, when Jesus performed miracles, people would hear about them and crowds would gather. In almost every situation, Jesus would use those opportunities to teach the crowds. The pattern was as follows:
Jesus would perform miracles.

Crowds would gather.

He would teach them.
When God answers our prayers, we can glorify Him by sharing with others what God has done and we can give thanks. This will encourage others to do the same and gives God His rightful praise.
Remember, "The effective prayer of a righteous man can accomplish much." – James 5:16.
Thank you for joining us today. Please join us again tomorrow as we look at Mathew 9 and the compassion of Jesus. May God's blessings be upon you until then. Amen