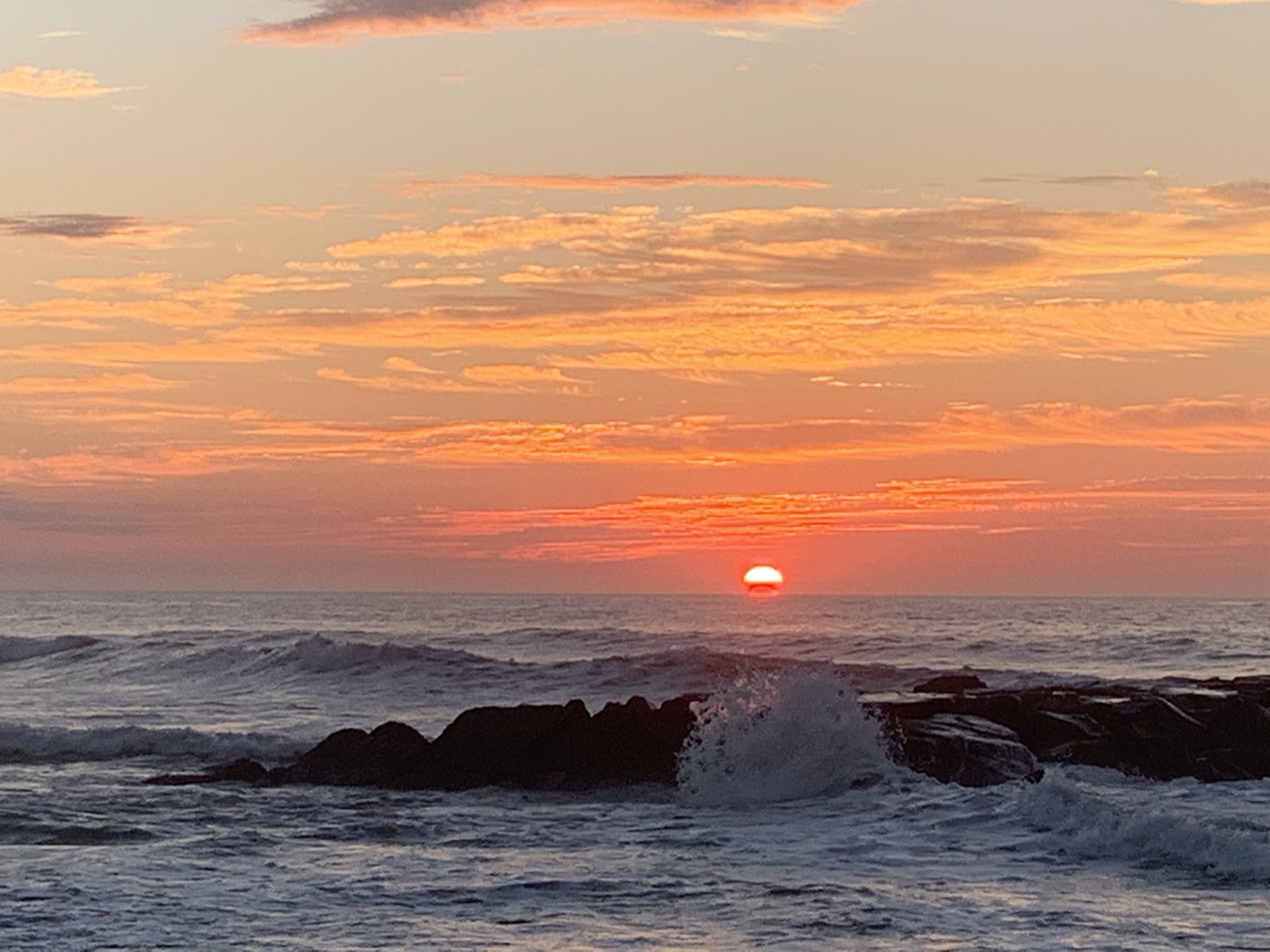 Chapter 16 documents the foundation of Christianity. The risen Christ!
For today's lesson, we will explore two thoughts:
Why did those closest to Jesus not believe it was Him when He rose from the grave?

What is, "The sacred and imperishable proclamation of eternal salvation," that Mark ends his Gospel with?
WHY DID THOSE CLOSEST TO JESUS NOT BELIEVE IT WAS HIM WHEN HE ROSE FROM THE GRAVE?
Do you ever struggle with your faith? We all do from time to time. One of the great things about the Bible is the perspective that it provides. In the final chapter of Mark, we see those closest to Jesus struggling with their faith. Jesus appeared to them, just as He said He would, but they did not believe. Consider these two passages:
"Now after He had risen early on the first day of the week, He first appeared to Mary Magdalene, from whom He had cast out seven demons. She went and reported to those who had been with Him, while they were mourning and weeping. When they heard that He was alive and had been seen by her, they refused to believe it." – Mark 16:9-11.
"After that, He appeared in a different form to two of them while they were walking along on their way to the country. They went away and reported it to the others, but they did not believe them either." – Mark 16:12-13.
How did they not believe?
With all the things they saw Jesus do, and heard Him speak, how did they find it so difficult to believe that He had risen, just as He told them that He would?
We may never understand the answer to that question. We cannot put ourselves in the position of the Apostles that had experienced so much. What we can understand is that our faith is delicate. It needs to be nurtured and cared for. If those closest to Jesus fell into unbelief, so can we.
It is critical to our salvation that we stay in God's Word! The Apostle Paul tells us how to strengthen our faith in his letter to the Romans:
"So than faith comes by hearing, and hearing by the word of God." – Romans 10:17.
The takeaway for us is to understand just how fragile our faith is, and to prioritize being in God's Word every day. Satan is a worthy opponent! He would love nothing more than for us to turn away from our faith. As Christians, we cannot allow that to happen.
Why?
Because God has plans for us!  Just as Jesus sent His disciples out on a mission, we too have a job to do.  We have a part to play in God's magnificent plan!!!
Which brings us to the second part of today's lesson.
WHAT IS, "THE SACRED AND IMPERISHABLE PROCLAMATION OF ETERNAL SALVATION," THAT MARK ENDS HIS GOSPEL WITH?
After Jesus appeared to His disciples and rebuked them for their hardness of heart and unbelief, He put them to work!
Jesus said to His disciples:
"Go into all the world and preach the gospel to all creation ." – Mark 16:15.
Later in Mark 16, we read:
"And they went out and preached everywhere, while the Lord worked with them, and confirmed the word by the signs that followed. " – Mark 16:20.
In the final verse of Mark's Gospel, he talks about, "The sacred and imperishable proclamation of eternal salvation."
To fully appreciate what this verse is telling us; we will break it down a little further.
SACRED

:  

Something 

sacred

 is holy, worthy of awe and respect.

IMPERISHABLE:

Enduring forever.

PROCLAMATION:

A public or official announcement, especially one dealing with a matter of great importance.
When Jesus' disciples did not believe He had risen, Jesus loved them anyway.
When we have a setback in our own belief, Jesus loves us anyway!  
Even though the disciples struggled with their faith at times, Jesus still had a purpose for them. He sent them out on a mission to proclaim eternal salvation to the world!
In the history of the world, there has never been a more important proclamation than that made in the Bible concerning eternal salvation.
Mark calls this proclamation, "sacred," and, "imperishable." 
The promise of eternal salvation is the single greatest reason to have hope in a world that can be full of strife.
When our faith is shaken, God's promise is not.
When we are weak, He is strong.
When we trip up, or when our heart grows harder than we would like, we must remember the scriptures from today's lesson.
Just as Jesus sent His disciples to proclaim the soul saving message of eternal salvation, we have been called to do the same.
We will end today's lesson with what is often referred to as, "The Great Commission."
And Jesus came up and spoke to them, saying, "All authority in heaven and on earth has been given to Me. Go, therefore, and make disciples of all the nations, baptizing them in the name of the Father and the Son and the Holy Spirit, teaching them to follow all that I commanded you; and behold, I am with you always, to the end of the age." – Mathew 28:18-20.