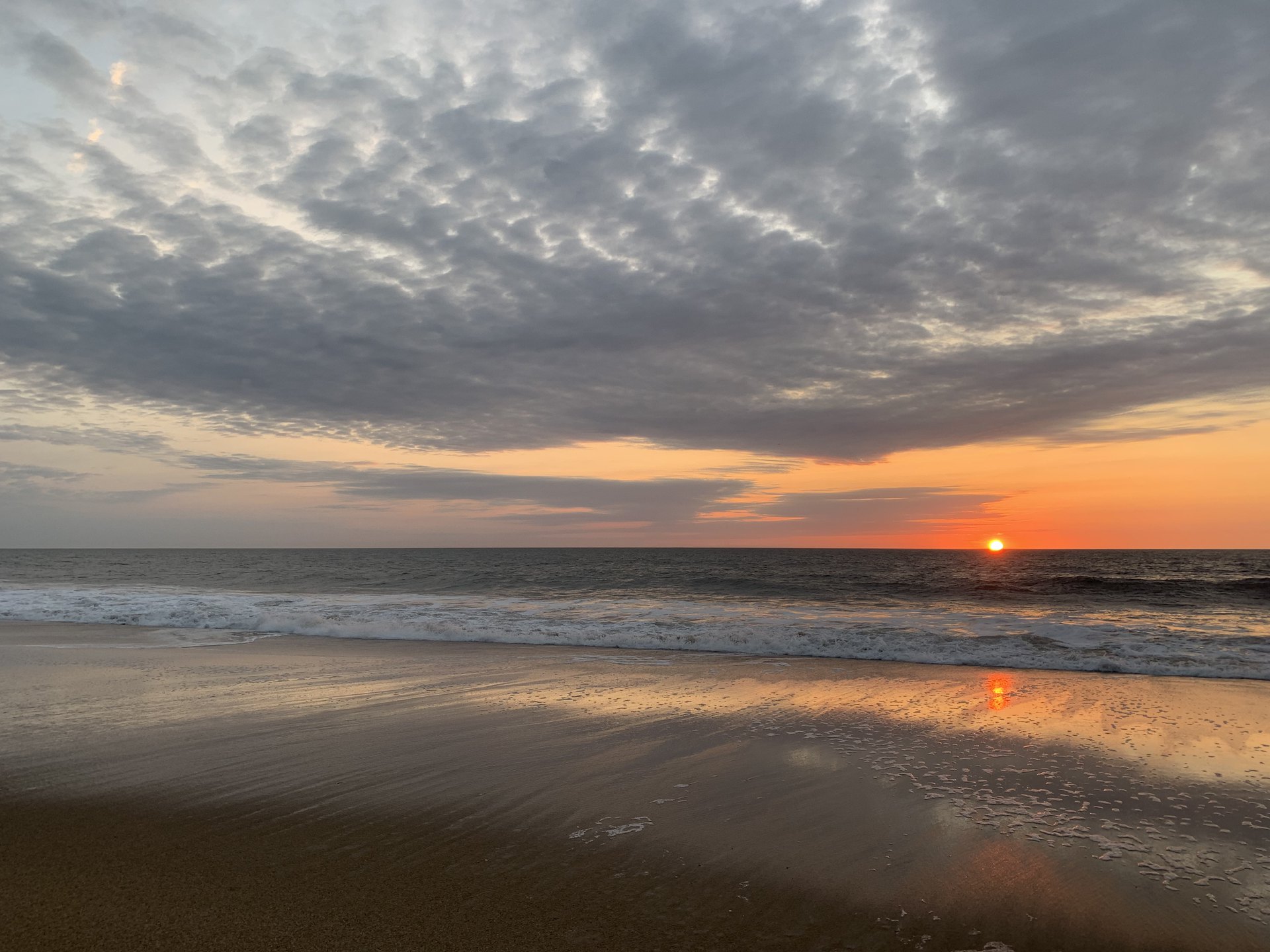 FEAR AND DOUBT
Today's lesson focuses on two tools that Satan uses to counteract our faith:
Fear

,
We will look at these one at a time, and then the lesson will be yours.
FEAR
Each of us has only a finite number of days on earth, so why would we want to spend them being afraid?  Especially, if God does not want us to be!
As Christians, we are supposed to be brave and courageous (Joshua 1:9), yet many of us still experience fear in our lives.
As we begin today's lesson, try to think of something that is currently going on in your life that you are afraid of. Keep that thought in mind as you read the scriptures and commentary from the lesson. Then ask yourself:
"What is God trying to teach me, or tell me?"
FEAR DOES NOT COME FROM GOD
What is causing you to be afraid? One thing is for certain, the answer is certainly not God! The Apostle Paul wrote to Timothy:
In his first epistle, John wrote:
"There is no fear in love; but perfect love casts out fear, because fear involves punishment, and the one who fears is not perfected in love." – 

1 John 4:18

.
These scriptures remind us that God does not want us to be afraid.
FEAR AND THE APOSTLE PAUL
The Apostle Paul lived an amazing life! That, however, does not mean that he was never afraid. Remember, courage is not the absence of fear, courage is continuing despite one's fear.
Earlier in his life, when Paul was persecuting Christians, he created fear in the hearts of many. After the road to Damascus, Paul devoted the rest of his life to the preaching and teaching of God's word.
He suffered in his service to the Lord, having been nearly stoned to death, beaten with rods, and imprisoned multiple times! It would only make sense that Paul lived his life in constant fear with everything that he had been through, except for one thing:
God told him not to be afraid, and Paul listened to him! Luke writes about how the Lord spoke to Paul one night in a vision.  The Lord said:
"

Do not be afraid any longer

, but go on speaking and do not be silent; for I am with you, and no man will attack you in order to harm you, for I have many people in this city." And he settled there a year and six months, teaching the word of God among them. – 

Acts 18:9-11

.
These words must have been of great comfort and encouragement to Paul. God inspired these words, and all the words of the Bible, to teach us, correct us, and train us in righteousness. Therefore, it is of paramount importance that we understand what the Bible says (and does not say) on all matters!
BIBLE VERSES ABOUT FEAR
DOUBT
Doubt is the opposite of faith and Jesus warns us to not let doubt rule our lives. Most of us would say that we desire to have stronger faith and less doubt. Fortunately for us, the Bible tells us how to do exactly that!
The first step towards having a stronger faith is committing to spend more time in God's word. Reading the Bible consistently and often is the best way to grow our faith. Consider the following scripture taken from Paul's letter to the Romans:
"So then faith comes by hearing, and hearing by the word of God." – Romans 10:17.
If we want a stronger faith, we need to read the Bible. We should not make it any more complicated than that. As our knowledge of the Bible grows, we will see for ourselves that it truly is the inspired word of God.
CONCLUSION
Fear and doubt are two powerful tools of the Devil. We need to be careful about the types of thoughts that we put into our heads. If we want to spend our time watching the news or hearing about the various sins of the day, we will have plenty of chances to do that.
But that is not how God wants us to spend our days. Our purpose as Christians is to glorify God and to serve others. Doubt and fear do not help us with either of these things. Instead of focusing on the sins of the world, God wants us to think about positive things. Paul wrote about this in his letter to the Philippians:
"Finally, brethren, whatever is true, whatever is honorable, whatever is right, whatever is pure, whatever is lovely, whatever is of good repute, if there is any excellence and if anything worthy of praise, dwell on these things." – Philippians 4:8.
When we keep our thoughts focused on positive things, and commit to regular and frequent Bible studies, our faith will grow, and doubt and fear will diminish.
We will end today's study with the following quote from the Book of Romans. It reminds us of the transformation that will take place for those who put their trust in the Lord:
"Do not be conformed to this world, but be transformed by the renewing of your mind, so that you may prove what the will of God is, that which is good and acceptable and perfect." -

Romans 12:2

.