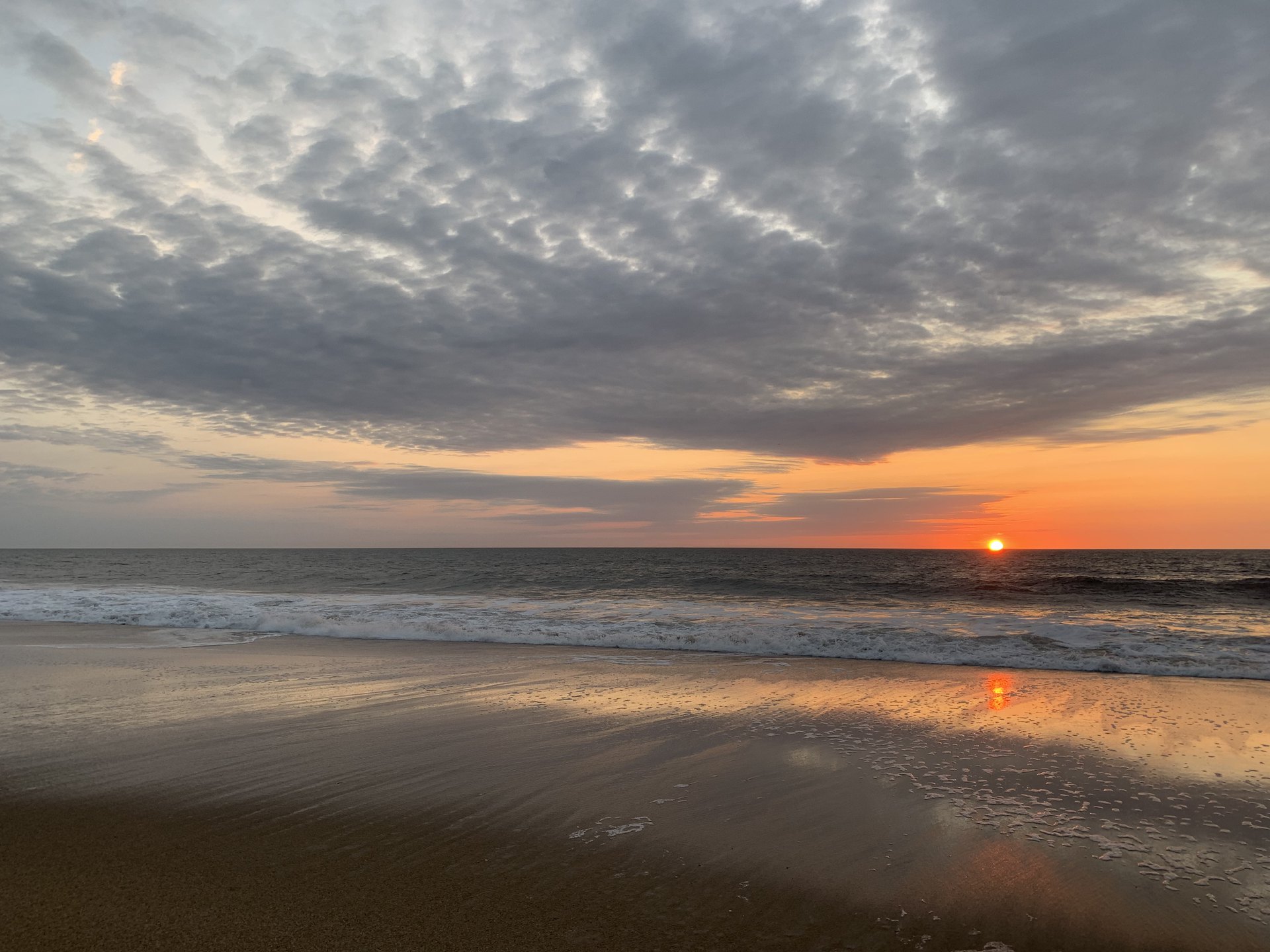 Perhaps the biggest teachable moment in this chapter is Jesus walking on the water and Peter's reaction. Jesus sends His disciples out on the boat ahead of Him while He sent the crowds away. It was a stormy night as Jesus approached the boat by walking on the water. The disciples first reaction was to cry out in fear. Fear is a powerful tool that the devil uses against us. There are times in our lives where Jesus is making things happen for us, and then, like the disciples, fear creeps in and we lose faith in what Jesus is about to do.
Let us look at Peter's reaction to Jesus walking on the water. Jesus spoke to them saying, "Take courage, it is I; do not be afraid." This seemed to invigorate Peter's courage and in verse 28 Peter says, "Lord, if it is You, command me to come to You on the water." Jesus replies, "Come!" Peter gets out of the boat and walked on the water towards Jesus! Everything was going great. Jesus calmed the water, He gave Peter miraculous powers to walk on the water, and then . . . doubt creeps into Peter's head and he becomes afraid. As Peter's doubt replaces his faith, he begins to sink. Instead of letting Jesus perform this miracle, Peter's own fear and doubt deprive him of the opportunity that Jesus made readily available to him. Jesus responds, "You of little faith, why did you doubt?"
Doubt is the opposite of faith and Jesus warns us to not let doubt rule our lives. James 1:5-8 says, "But if any of you lacks wisdom, let him ask of God, who gives to all generously and without reproach, and it will be given to him. But he must ask in faith without any doubting, for the one who doubts is like the surf of the sea, driven and tossed by the wind. For that man ought not to expect that he will receive anything from the Lord, being a double-minded man, unstable in all his ways."
Most of us would say that we desire to have stronger faith and less doubt. The scripture is clear on how to accomplish both things.
To grow stronger in our faith requires us to be in God's word. Romans 10:17 says, "So then faith comes by hearing, and hearing by the word of God."
If we want a stronger faith, we need to read the Bible more. We should not make it any more complicated than that. As our knowledge of the Bible grows, we will see for ourselves that it truly is the inspired word of God.
We need to ask ourselves this question. In times of trouble, who are we listening to? Are we listening to the world, or listening to God?
If we turn on the news or focus on what is trending on social media, there is a good chance that we will hear about the worst things that are happening in the world on any given day. That is not what God wants us to do.
Philippians 4:8 says, "Finally, brethren, whatever is true, whatever is honorable, whatever is right, whatever is pure, whatever is lovely, whatever is admirable, if there is any excellence and if anything worthy of praise, think about these things." - Philippians 4:8.
The next time that doubt or fear surfaces in our lives, we need to open our Bibles instead of putting on the news or picking up our phones. If we desire an increased faith, we need to focus on God's word, especially in times of adversity.
Listed below are some additional scriptures that talk about fear:
"Have I not commanded you? Be strong and courageous! Do not tremble or be dismayed, for the Lord your God is with you wherever you go." - Joshua 1:9.
"So do not worry about tomorrow; for tomorrow will care for itself. Each day has enough trouble of its own." - Mathew 6:34.
"Even though I walk through the valley of the shadow of death,
I fear no evil, for You are with me;
Your rod and Your staff, they comfort me." - Psalm 23:4.
"Therefore humble yourselves under the mighty hand of God, that He may exalt you at the proper time, casting all your anxiety on Him, because He cares for you. " - 1 Peter 5:6-7.
God created us. He knows what is good for us, and what is not. If we will listen to His commandments, we will experience His love, grace, comfort, and peace.