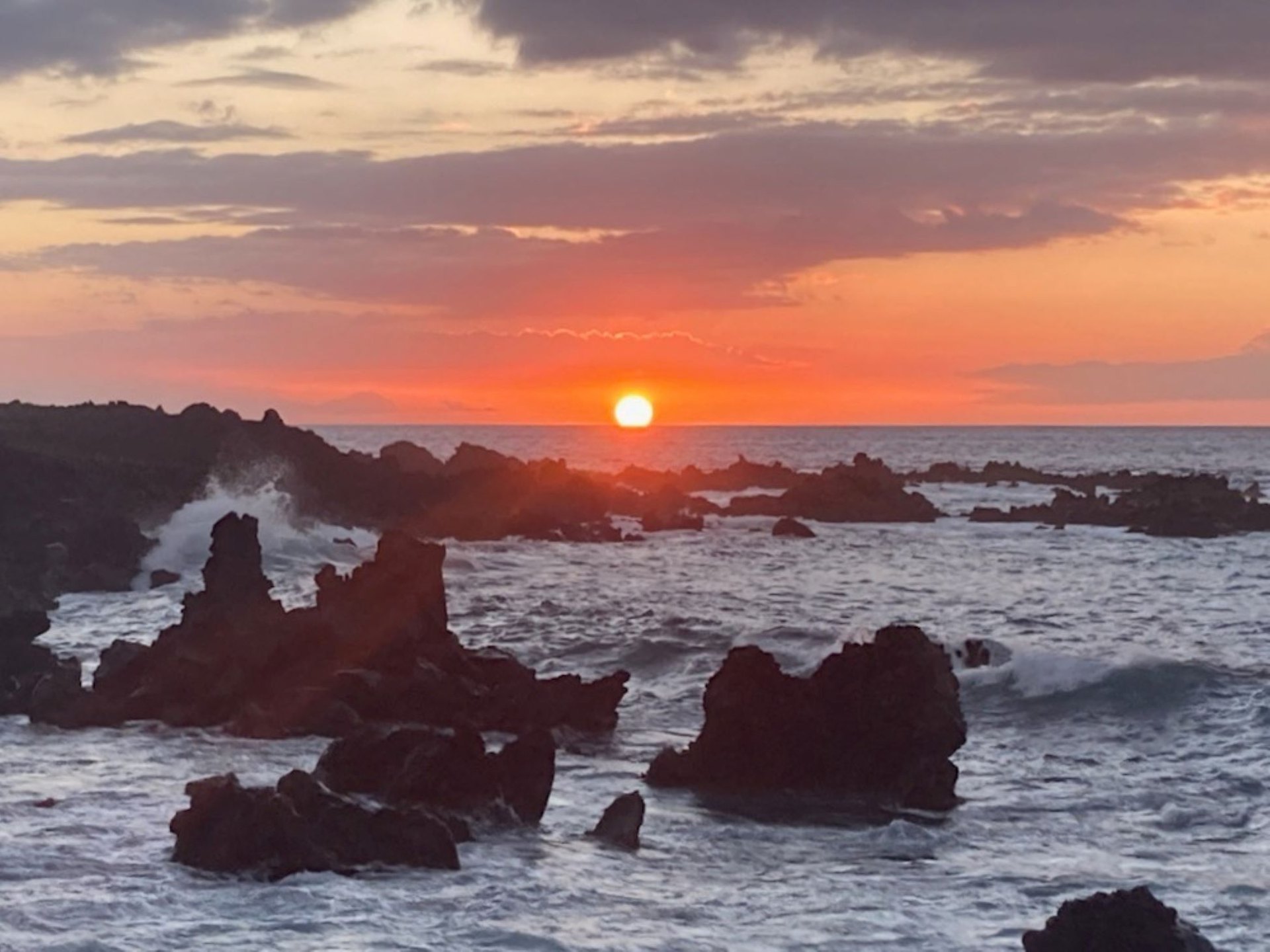 THE SUFFERING OF JESUS
All of us know about the suffering that Jesus endured on the cross at Calvary at the end of His time on earth. 
His death, burial, and resurrection are the most significant events in the history of the world and are the cornerstone of Christianity! 
But how many of us remember the suffering that Jesus experienced at the beginning of His life?
Shortly before the birth of Jesus, Joseph and Mary had to leave their home in Nazareth to register for the Roman census. The unpaved, hilly trails would have been a challenge for anyone, but for somebody in Mary's condition, the 90-mile trip had to be especially difficult.
When Mary and Joseph arrived in Bethlehem, Mary was going into labor and there was no room for them at the inn. 
Luke's Gospel records the events as follows:
"While they were there, the days were completed for her to give birth.  And she gave birth to her firstborn son; and she wrapped Him in cloths, and laid Him in a manger, because there was no room for them in the inn." – 

Luke 2:6-7

.
If we put ourselves in the place of Joseph, and Mary, we can only imagine how difficult this journey must have been, and it was about to get even harder! 
Their story teaches us that nobody is exempt from sufferingwhile on earth.
Not Jesus,

Not the apostles,

Not Joseph and Mary,

And not us!
In his gospel, Mathew writes that an angel of the Lord appeared to Joseph in a dream and said:
"Get up! Take the Child and His mother and flee to Egypt and remain there until I tell you; for Herod is going to search for the Child to destroy Him." – 

Mathew 2:13

.
Joseph obeyed the angel and did exactly what he was asked to do. So, the three of them departed for Egypt immediately to escape the wrath of King Herod. 
Herod had previously asked a group of magi that were traveling to see Jesus to let him know where Jesus was. He lied to the magi and said that he wanted to worship Jesus, but he was planning to kill Him.
The magi did not comply with Herod's plan.
Mathew records the events that happened next:
"Then when Herod saw that he had been tricked by the magi, he became very enraged, and sent and slew all the male children who were in Bethlehem and all its vicinity, from two years old and under, according to the time which he had determined from the magi. Then what had been spoken through Jeremiah the prophet was fulfilled: 'A voice was heard in Ramah, weeping and great mourning, Rachel weeping for her children; And she refused to be comforted, because they were no more." – 

Mathew 2:16-18

.
That was how Jesus' life on earth began, and how He handled adversity is something that we can all learn from and try to emulate in our own lives.
THREE CHARACTERISTICS OF JESUS
Regardless of how difficult His life became, or how much He was suffering, Jesus remained:
So should we!
In today's lesson, we will look at these three characteristics of Jesus and why we need to continuously be working to have them present in our own lives. 
HUMILITY
The first characteristic of Jesus that we will look at is His humility. 
In Paul's letter to the Philippians, he wrote:
"Have this attitude in yourselves which was also in Christ Jesus, who, although He existed in the form of God, did not consider equality with God something to be grasped, but emptied Himself by taking the form of a bond-servant and being born in the likeness of men.   And being found in appearance as a man, He humbled Himself by becoming obedient to the point of death: death on a cross.

 For this reason also God highly exalted Him, and bestowed on Him the name which is above every name, so that at the name of Jesus every knee will bow, of those who are in heaven and on earth and under the earth,

and

 that every tongue will confess that Jesus Christ is Lord, to the glory of God the Father." –

Philippians 2:5-11

.
Jesus humbled Himself when He came to earth, taking the form of a servant.  
He allowed Himself to suffer and be spat on.  
He was:
Beaten,
Mocked,
Abandoned,
And killed.
He did this voluntarily.  
He did this to save the world from sin, and to conquer death so that we can have eternal life.  
And just like Jesus, we need to humble ourselves and be willing to make sacrifices for others.  
That is not a concept that is very popular in the world today.   Commercials tell us that life is about accumulating more "stuff" and pleasing ourselves, not about putting others' needs ahead of our own.  
It comes down to what are our priorities.  
Do we want to conform to the world, or do we want to please God?  
We cannot do both.  
FORGIVENESS
Jesus consistently taught and demonstrated the need to forgive one another.  
Perhaps the greatest example of this is what Jesus said when He was dying on the cross:
"Father, forgive them; for they do not know what they are doing." –

Luke 23:34

.
What an amazing display of love and forgiveness this was!
Earlier, when Jesus was having a conversation with Peter about forgiveness, Peter asked Jesus:
"Lord, how often shall my brother sin against me and I forgive him? Up to seven times?" –

Mathew 18:21

.
Jesus responded to Peter:
"I do not say to you, up to seven times, but up to seventy times seven." –

Mathew 18:22

.
The Bible is clear.   If we want to be like Jesus, we need to be forgiving people.  
COMPASSION
As Christians, we are supposed to have compassion for those that we meet.  
Jesus had compassion for others, and He commands us to do the same.  
As you read the following two scriptures, pay attention to how Jesus showed compassion and not judgment:
"When Jesus went ashore, He saw a large crowd, and He felt compassion for them because they were like sheep without a shepherd; and He began to teach them many things." - 

Mark 6:34

,

"When He went ashore, He saw a large crowd, and felt compassion for them and healed their sick." - 

Mathew 14:14

.
In the story of the (Woman and the Alabaster Vial (Luke 7:36-39), the Pharisees showed judgment, and Jesus showed compassion.  
Are we like the Pharisees?  
Too often we pass judgment on others but want compassion for ourselves.  
That is hypocritical and contrary to what the scriptures teach.   If we want to receive mercy, we need to be merciful.   If we want grace, we need to be gracious.   And if we want to be forgiven, we need to forgive others.  
In other words, we need to follow the example of Jesus!  
CONCLUSION
Jesus devoted His life to serving others and to glorifying God. 
As we read the Bible and learn about His life, we understand that Jesus suffered from the moment He was born and had to escape the wrath of Herod, until the moment that He died on the cross at Calvary.
And throughout all this suffering, Jesus remained:
Humble,
Forgiving,
And compassionate. 
So should we!
We will end today's lesson with the following scripture from the Book of Mathew.  It reminds us that our time on earth is meant to be time spent in service to others. 
How blessed we are to be able to learn from the perfect example of Jesus!
"The Son of Man did not come to be served, but to serve, and to give His life a ransom for many." –

Mathew 20:28

.