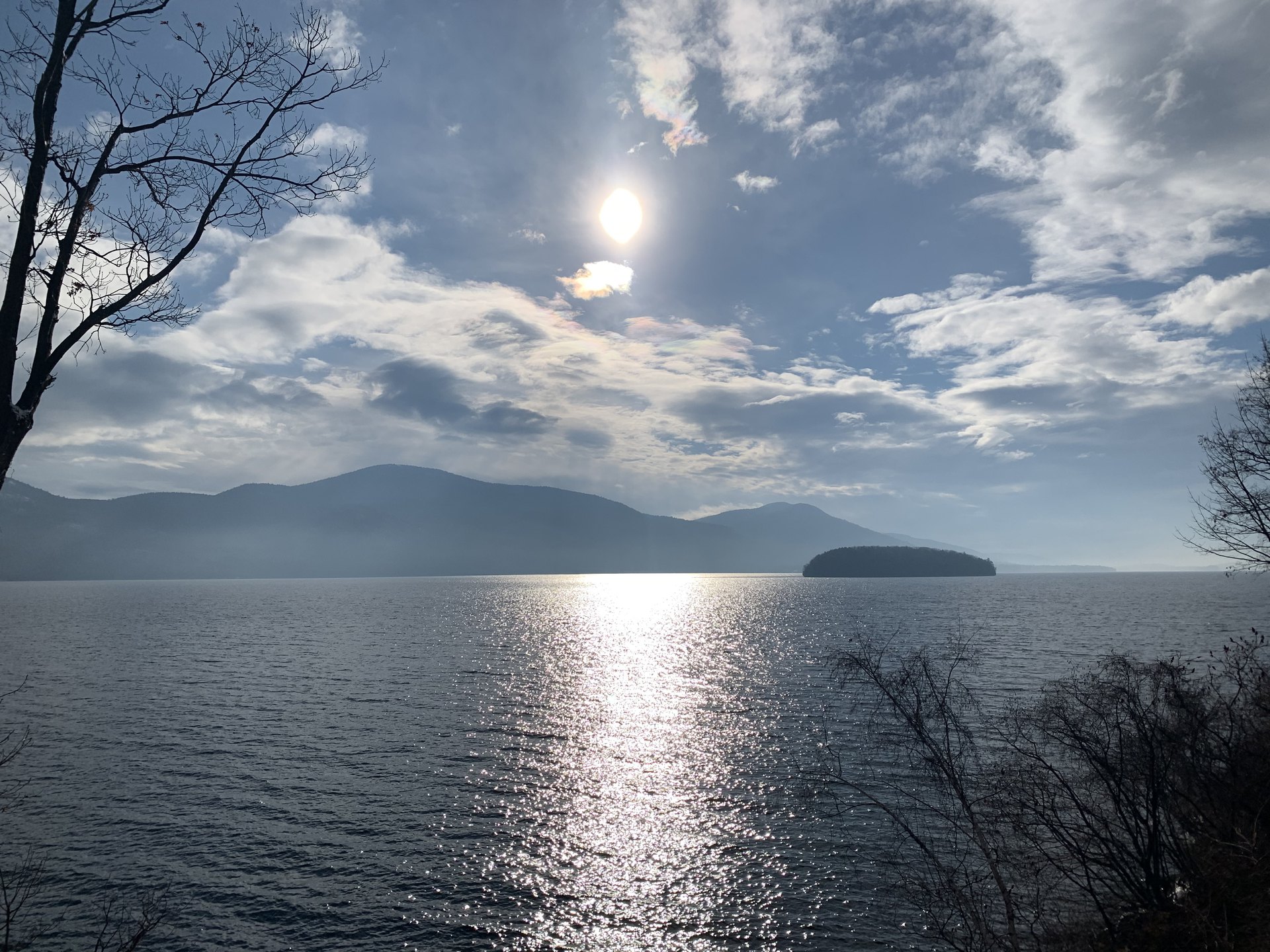 Before we move on to the closing chapter of Colossians, we will summarize the first three chapters of this book.
CHAPTER 1: Seven Christian Virtues
In this chapter, Paul prays that the Colossians will:
Be filled with the knowledge of His will in all spiritual wisdom and understanding.

In other words, they will know exactly what God wants them to do.

Walk in a manner worthy of the Lord.

Bear fruit in every good work.

Increase in the knowledge of God.

Be strengthened with all power.

Attain steadfastness.

Attain

patience.
Our study looked at how these seven items can serve as an outline for Christian living.
CHAPTER 2: Christ is the Head of All Authority!
In the world, rule and authority come in many forms. There are governments, schools, businesses, etc., and Jesus is the head of them all! In our study, we talked about how there are only two possible choices when it comes to Jesus:
We can follow Jesus and His commandments.

We can reject Jesus and follow the things of the world.
CHAPTER 3: Renewing Our Minds
During our study of Chapter 3, we focused on the following two verses:
"Setting our minds on the things above, not on the things that are on earth." – Colossians 3:2

.
"And do not be conformed to this world, but be transformed by the renewing of your mind, so that you may prove what the will of God is, that which is good and acceptable and perfect." – Romans 12:2.
We discussed six things that we can do every day to be TRANSFORMED by the renewing of our minds:
Start every day with a 

prayer.

Set aside time to study the Bible every day.

Giving thanks

to God.

Be 

kind

to others.

Serve others.

End our day with a prayer.
For today's lesson, we will be looking at the importance of serving others. Our focus verse is:
"Conduct yourselves with

wisdom

toward outsiders, making the most of the opportunity.  Let your speech always be with grace, as though seasoned with salt, so that you will know how you should respond to each person." – Colossians 4:5-6.
Notice how Paul considers outsiders as opportunities.Not opportunities for them to do something for him, but opportunities for him to do something for them!
As Christians, we are not supposed to be selfish or overly concerned with ourselves. We are to put others needs ahead of our own.
When new people enter our lives, we should be thankful to God for the opportunity to serve them. That is what God wants and commands us to do. Serving others is also one of the best ways to spread the Gospel.
During Virtual Bible Study's™ lesson from John 6, we said the following:
"

There once was a Christian evangelical conference where the speaker was teaching the class the importance of being active in our communities, and how serving others can help spread the Gospel. The speaker talked about how the early disciples were regularly out in their community working for God.   The people they were serving in their community would then ask questions, but not until the disciples had put in some "sweat equity."   The work they put in opened the door to meaningful conversations about people's faith.
The speaker then talked about how the effectiveness of our evangelical efforts increases dramatically when we are active in our communities. He stressed not to be the one to bring up the Gospel first.   Simply be with the people and get to know them, while serving their needs. Eventually, as the relationship forms, they may ask a spiritual question. The answer must always come from the Gospel. 
Quoting the right scripture at the right time is one of the best ways to evangelize and we will not be prepared to do that if we do not read the Bible and understand what it says. Paul wrote in his second letter to Timothy:
"Be diligent to present yourself approved to God as a worker who does not need to be ashamed, accurately handling the word of truth." - 2 Timothy 2:15.
Here is how the speaker explained the idea of 

evangelizing

through works:
Disciples actively work in their communities.

The Holy Spirit moves.

The people that are the recipients of the disciple's work will eventually ask questions.

The Gospel is always the answer.
People do not care how much we know until they know how much we care

.  We should intentionally, with purpose, look for opportunities to serve our community. This is one of the greatest and most practical ways we glorify God.
CONCLUSION
Just as Jesus came to serve others and not Himself, we as Christians are to put others' needs ahead of our own.
We will conclude today's lesson by looking at what the scriptures say about the importance of serving others:
"The Son of Man did not come to be served, but to serve." – Mathew 20:28.
"

As each one has received a 

special

 gift, employ it in serving one another as good stewards of the multifaceted grace of God." -

1 Peter 4:10.
"In everything I showed you that by working hard in this way you must help the weak and remember the words of the Lord Jesus, that He Himself said, 'It is more blessed to give than to receive.'" - Acts 20:35.
"For you were called to freedom, brothers and sisters; only do not turn your freedom into an opportunity for the flesh, but serve one another through love. For the whole Law is fulfilled in one word, in the statement, 'You shall love your neighbor as yourself.'" - Galatians 5:13-14.
"Give, and it will be given to you. They will pour into your lap a good measure—pressed down, shaken together, 

and

 running over. For by your standard of measure it will be measured to you in return." - Luke 6:38.