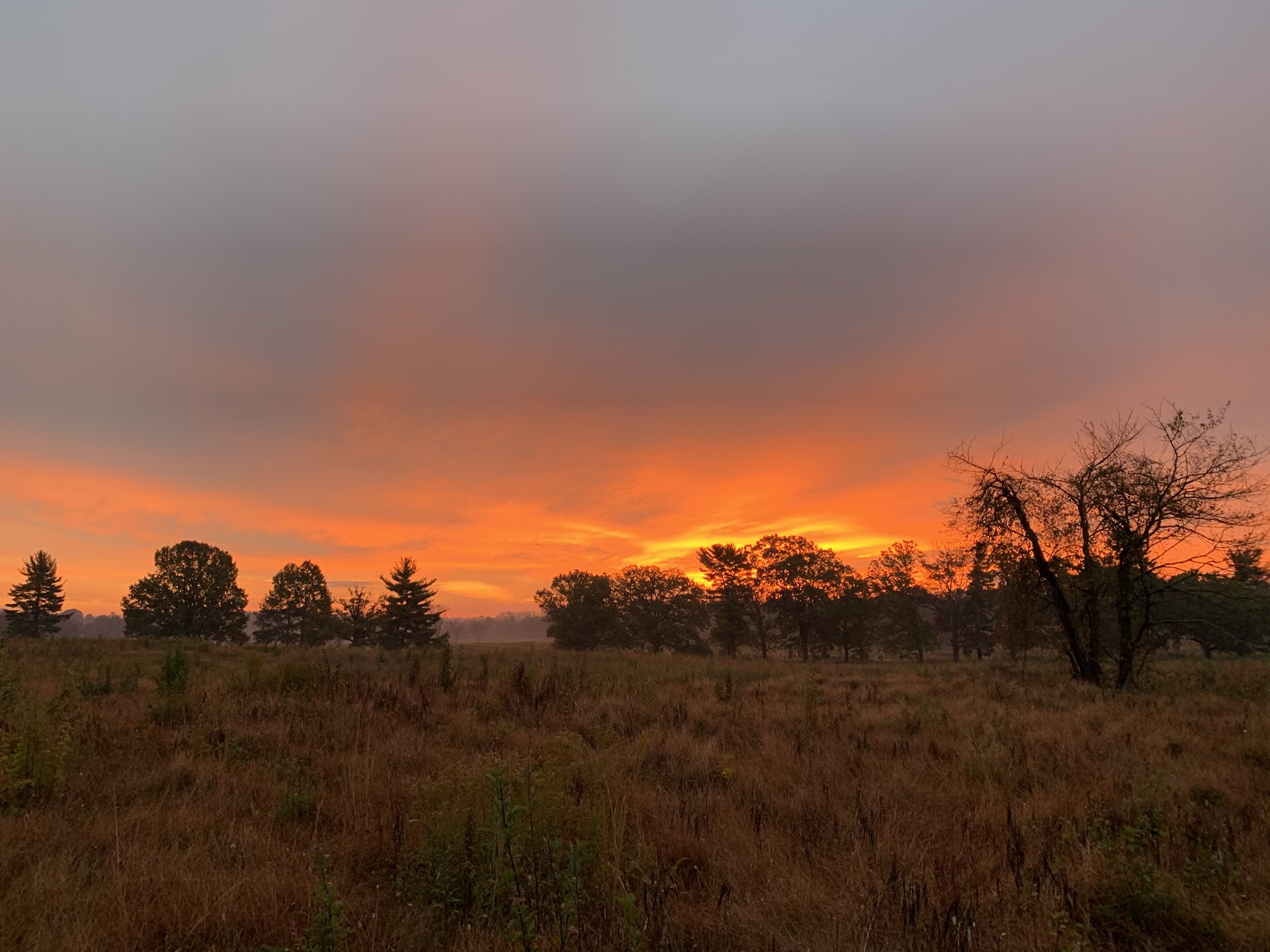 The more we study the Bible, the more we understand that suffering and affliction are a normal part of a Christian's life.  The Bible is clear that adversity is one of the tools that God uses to shape us and to teach us. 
Jesus' life was full of adversity. Paul also suffered greatly. If God did not spare them from suffering, we too should not expect to be spared.
There are three things to keep in mind about suffering that we will cover in today's lesson:
God disciplines those that He loves.

Going through adversity teaches us and allows us to mature spiritually.

The sufferings of this lifetime pale in comparison to the glory that awaits in heaven.
We will look at each of these points in more detail beginning with point #1:
GOD DISCIPLINES THOSE THAT HE LOVES
The words, "God disciplines those that He loves," are taken from Hebrews 12:6. The entire twelfth chapter of the Book of Hebrews is full of inspired thoughts about why God disciplines us. For today's study, we will look at the following scriptures:
"Let us also lay aside every encumbrance and the sin which so easily entangles us, and let us run with endurance the race that is set before us, fixing our eyes on Jesus, the author and perfecter of faith, who for the joy set before Him endured the cross, despising the shame, and has sat down at the right hand of the throne of God." – Hebrews 12:1-2.
The Hebrew writer equates living our lives to running a race that requires endurance. Life will test us. We will get fatigued, beaten down, and suffer setbacks. Jesus did as well. This is all part of God's plan for us and is necessary for us to reach our full potential.
"You have not yet resisted to the point of shedding blood in your striving against sin; and you have forgotten the exhortation, which is addressed to you as sons, 

'My son, do not regard lightly the discipline of the Lord, nor faint when you are reproved by Him; for those whom the Lord loves He disciplines, and He scourges every son whom He receives." – Hebrews 12:4.
In this scripture, the Hebrew writer points out that others have suffered worse than we have and warns us not to take the discipline of the Lord lightly. If God has found it necessary to discipline us, we need to accept it, learn from it, and keep moving forward with our eyes on the prize of eternity in heaven.
"He disciplines us for our good, so that we may share His holiness." - Hebrews 12:10.
God wants us to be fully mature in our faith before we are judged. Those that are faithful, by the grace of God, will spend eternity with God and Jesus in heaven. We need to allow God to use discipline to work in our lives so that we will be ready for the day of judgment.
GOING THROUGH ADVERSITY TEACHES US AND ALLOW US TO MATURE SPIRITUALLY
In his letter to the Romans, Paul wrote:
"And not only this, but we also exult in our tribulations, knowing that tribulation brings about perseverance; and perseverance, proven character; and proven character, hope; and hope does not disappoint, because the love of God has been poured out within our hearts through the Holy Spirit who was given to us." – Romans 5:3-5.
We cannot learn perseverance or develop proven character without first going through tribulations. There is an old saying, "A smooth sea, does not a sailor make." Without hardships, we cannot have the mature faith that God wants each of us to possess.
THE SUFFERINGS OF THIS LIFETIME PALE IN COMPARISON TO THE GLORY THAT AWAITS IN HEAVEN
Whatever suffering we endure on earth will not last forever. Compared to eternity in either heaven or hell, our time on earth is like a blink of an eye! Paul understood this. That is why he was able to endure what he did.
The Apostle Paul wrote in his letter to the Romans:
"For I reckon that the sufferings of this present time are not worthy to be compared with the glory which shall be revealed in us." - Romans 8:18.
This scripture is meant to comfort us so that we can continue to endure and move forward. When life challenges us, it is important to think about heaven, and the glory that awaits those that put their trust in God and follow Jesus.
More than 2,000 years ago, Jesus went to prepare a home for His followers. John captured the following words spoken by Jesus:
"Do not let your heart be troubled; believe in God, believe also in Me.  In My Father's house are many dwelling places; if it were not so, I would have told you; for I go to prepare a place for you.  If I go and prepare a place for you, I will come again and receive you to Myself, that where I am, there you may be also." – John 14:1-3.
Heaven is going to be more glorious than any of us can imagine! The Book of Revelation tells us the following:
"And God shall wipe away all tears from their eyes; and there shall be no more death, neither sorrow, nor crying, neither shall there be any more pain: for the former things are passed away." – Revelation 21:4.
All of life's suffering is going to be worth it! That is why we cannot give up when things get hard!
In conclusion:
As Christians, we should never be surprised by affliction. Paul did not mask the fact that Christians will suffer in his letter to the Thessalonians, and God does not hide that fact from us either. When we are suffering, it is a blessing for us to remember these three things:
God disciplines those that He loves.

Going through adversity teaches us and allows us to mature spiritually.

The sufferings of this lifetime pale in comparison to the glory that awaits in heaven.