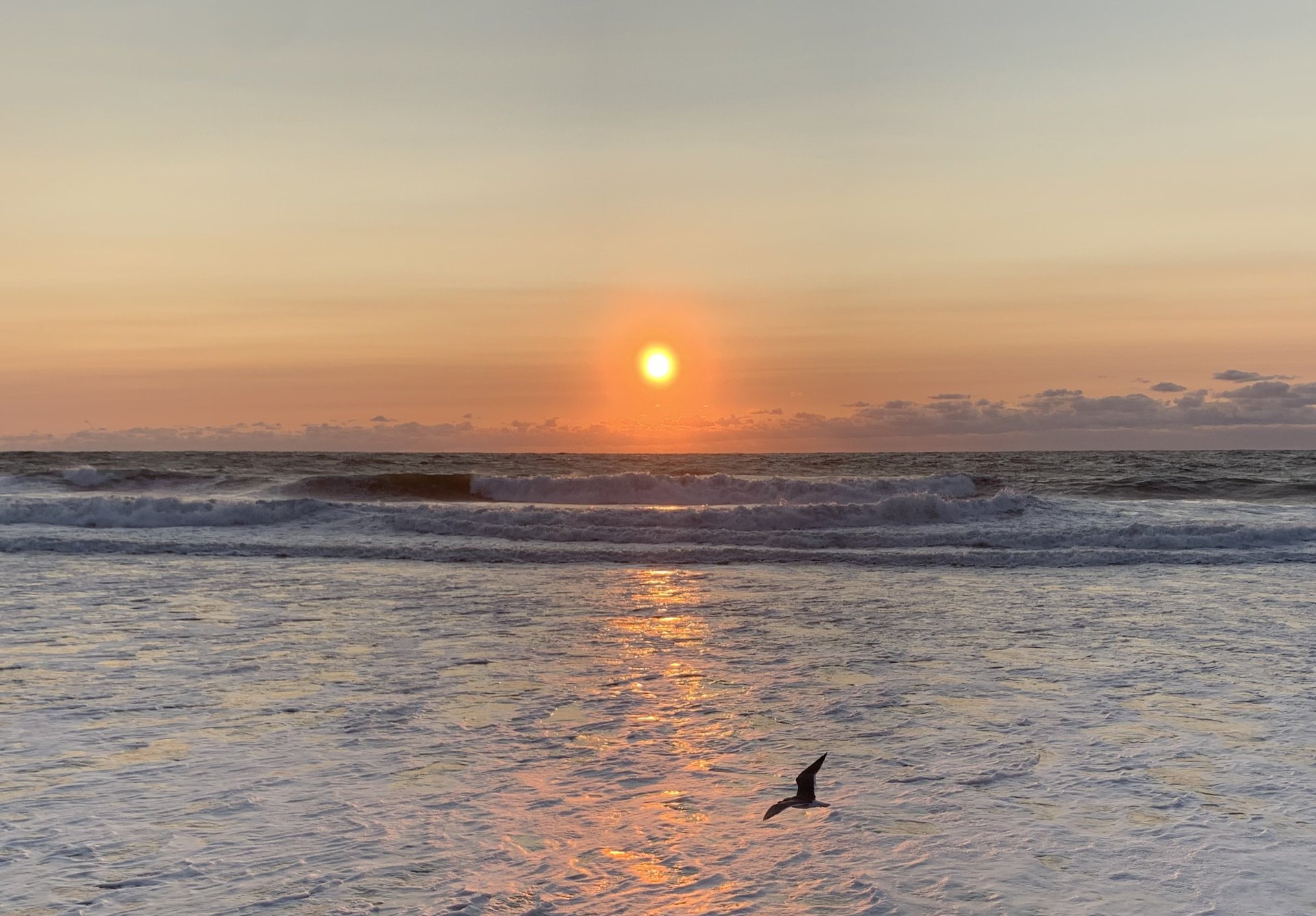 JOY 
Today's lesson is on joy, and our focus verse is taken from the Book of Hebrews:
"Today if you hear His voice, do not harden your hearts." -

Hebrews 3:15

.
As Christians, God does not want us to have hardened hearts.
We are supposed to have joy in our lives.  
Joy is one of nine attributes Paul wrote about when referring to the "Fruit of the Spirit," in his letter to the Galatians:
Love

,
Joy,
Goodness,
Gentleness,
Self-control.
Yes, the Bible is clear that Christians are supposed to have joy in our lives.
But that does not mean that we will not have times when we struggle.
There will be times in our lives when we face great adversity.
It is during these times that we must take appropriate measures to protect ourselves from developing hard hearts.
Specifically, there are four things we can do to keep our hearts from hardening and increase the amount of joy that we have in our lives. They are:
We will cover each of these in more detail, and then the lesson will be yours.
THINKING POSITIVELY
The Bible is clear that God wants us to be positive thinkers.  
The Apostle Paul wrote about this in his letter to the Philippians:
"Finally, brethren, whatever is true, whatever is honorable, whatever is 

right

, whatever is pure, whatever is lovely, whatever is of good repute, if there is any excellence and if anything worthy of 

praise

, dwell on these things." –

Philippians 4:8

.
Being negative or complaining does not glorify God and it is not what we were put on Earth to do.  
Making one positive decision at a time pleases God and allows us to do what we were put on earth to do:
GIVING THANKS
Another thing that we can do to bring more joy into our lives is to give thanks to God every day.  
The Apostle Paul understood this and emphasized the importance of giving thanks to God in his letter to both the Thessalonians and the Colossians:
"Rejoice always; 

pray

without ceasing; in everything give thanks; for this is God's will for you in Christ Jesus." -

1 Thessalonians 5:16-18

.

"Whatever you do in word or deed, do all in the name of the Lord Jesus, giving thanks through Him to God the Father." -

Colossians 3:17

.
Giving thanks is something that we are commanded to do, and the more that we give thanks to God, the more joy we will have in our lives.  
SERVING OTHERS
One of the best ways to have joy ourselves is to bring joy to others.  
If we take the focus off ourselves, we will find all kinds of opportunities to serve others and lift their spirits.
And when we do this, we will find joy ourselves!  
Peter wrote in his first epistle:
"As each one has received a special gift, employ it in serving one another as good stewards of the manifold

grace

of God." -

1 Peter 4:10

.
Whatever spiritual gifts God has blessed us with, we are to use them to serve others. When we do this, we are following God's plan for our lives, and we will experience more joy!
FORGIVING OTHERS
The Bible talks a lot about forgiveness.  
Forgiving others is important to God and necessary if we are going to have joy in our lives.  
When we hold a grudge, our hearts become hardened, and we are not following the example of Jesus who while being crucified said:
"Father, forgive them; for they do not know what they are doing."

-

Luke 23:34

.
John Hopkins Medicine published an article entitled, "Forgiveness: Your Health Depends On It. "
This article highlights the health benefits that are associated with forgiveness:
"Studies have found that the act of forgiveness can reap huge rewards for your health, lowering the risk of heart attack; improving cholesterol levels and sleep; and reducing pain, blood pressure, and levels of anxiety, depression and stress."

(Source:

hopkinsmedicine.org

)
When Peter asked Jesus:
"Lord, how often shall my brother sin against me and I forgive him? Up to seven times?" -

Mathew 18:21

.
Jesus responded:
"I do not say to you, up to seven times, but up to seventy times seven." -

Mathew 18:22

.
As Christians, we are to show compassion and not judgment.
We must be quick to forgive and not prone to holding a grudge.
When we practice forgiveness, we will have more joy in our lives.  
CONCLUSION
Joy is something that God wants us to have in our lives.
And if we want to have more joy in our lives, there are four things that we can do:
Think positively,
Give thanks,
Serve others,
Forgive others.
We will end today's lesson with the following scripture:
"May the God of

hope

fill you with all joy and peace in believing, so that you will abound in hope by the power of the

Holy Spirit

." -

Romans 15:13

.