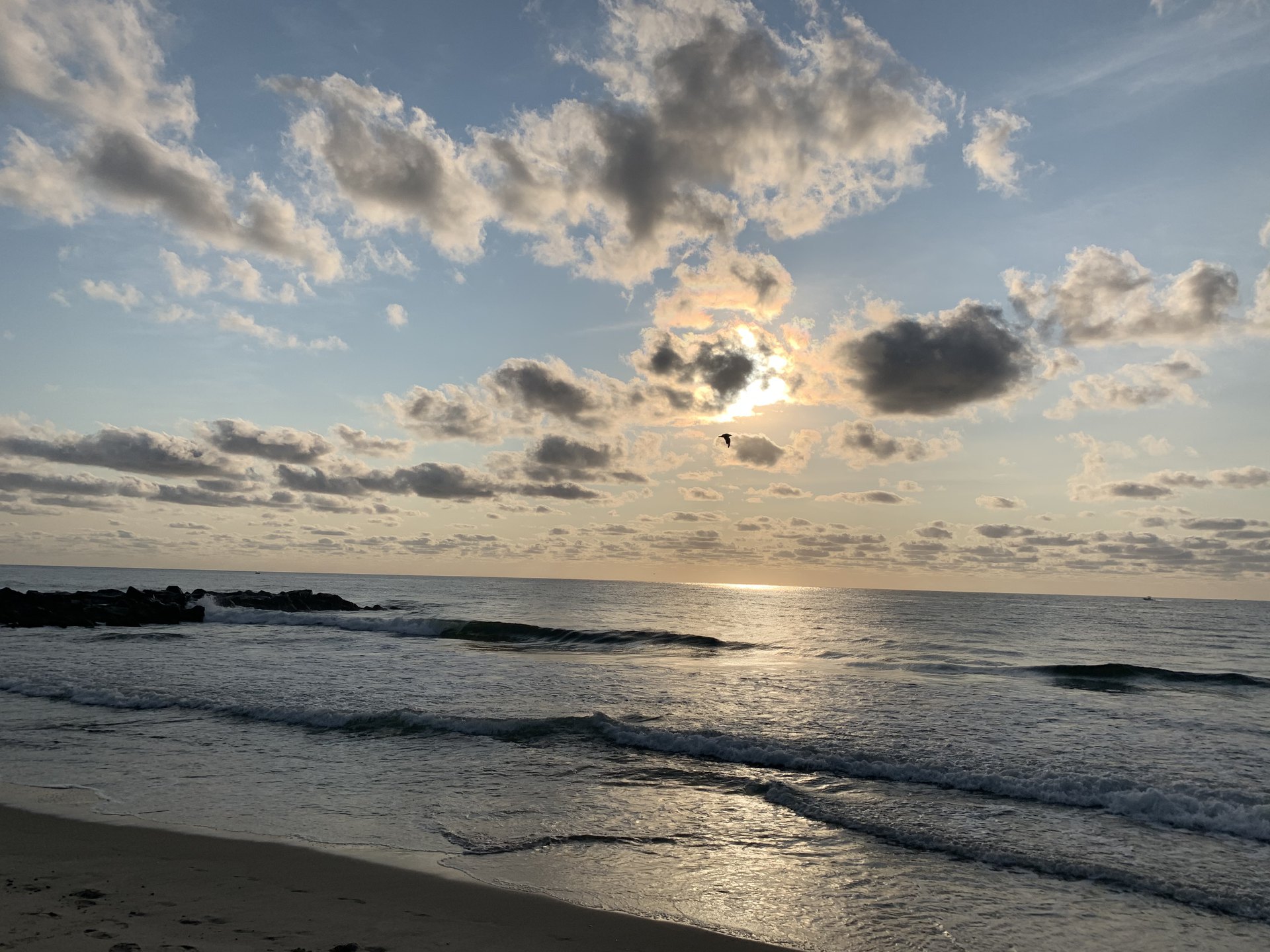 Chapter 24 begins with the resurrection of Jesus! Our Savior suffered for our sins, died for our sins, and then rose from the dead to give us the hope of living with Him in eternity. Luke's account begins with the women that had come with Jesus out of Galilee going to the tomb with the spices they had prepared. When they got to the tomb, they found that the large stone that sealed it off was rolled away and Jesus was not inside.
When the women entered the tomb, they saw two men in dazzling clothing that said, "Why do you seek the living One among the dead? He is not here, but He has risen." What an amazing thing to hear! What types of questions went through the women's minds? "Who are these two men?" "Are they angels?" "Where is Jesus and where do we go from here?" These are just some of the questions that they may have had. They remembered how Jesus spoke to them in Galilee. He told them that, "The Son of Man must be delivered into the hands of sinful men, and be crucified, and the third day rise again."
Luke says beginning in verse 8:
"And they remembered His words and returned from the tomb and reported all these things to the eleven and to all the rest."
Luke says that the apostles would not believe the words that they were hearing. That is surprising. With all they had seen and heard while with Jesus, and with everything that Jesus foretold them in preparation for these events, it is surprising that they all did not readily believe Jesus had risen. Peter must have believed, at least partially. Luke says in verse 12:
"But Peter got up and ran to the tomb; stooping and looking in, he saw the linen wrappings only; and he went away to his home, marveling at what had happened."
Of course, Peter had just gone through denying Jesus three times. It is possible that Peter's experience somehow helped to strengthen his faith to the point where he would be the apostle that would run to see the empty tomb. God uses our failures to teach us important lessons.
Luke writes that two of the apostles went out on a seven-mile trip to a village named Emmaus. Jesus appeared to them and began traveling with them. Luke says that their eyes, "Were prevented from recognizing Him." Why were their eyes prevented from recognizing Jesus at that time? The Bible does not specifically say why. God had a reason for preventing them from recognizing Jesus at that point in time, and that is good enough.
As they are walking with Jesus, they shared with Him their recollection of the past several days and all the amazing things they had witnessed. When they reach the village of Emmaus, the two apostles invite Jesus to stay with them because it was getting late. They still did not recognize Jesus. While at the table, Jesus broke the bread and blessed it. It was then that their eyes were made able to recognize Jesus. And then Luke tells us that Jesus vanished!
After being with Jesus at the table and then seeing Him vanish, the two apostles return to Jerusalem that same hour to meet with the rest of the 11 apostles and those that had gathered with them. And while they were talking, Jesus appeared again! And the apostles again reacted in a way that is unexpected. Luke writes that they were startled and frightened. Jesus asks them, "Why are you troubled, and why do doubts arise in your hearts?" He shows them His hands and His feet. He has a piece of fish to eat and then reminds them of all that was spoken of by the prophets concerning these miraculous events that they were living through.
And then Jesus led that group out to Bethany, lifted His hands and blessed them. Luke finishes his gospel beginning in verse 51, "While He was blessing them, He parted from them and was carried up into heaven. And they, after worshiping Him, returned to Jerusalem with great joy, and were continually in the temple praising God."
The big take away for our study is that even those closest to Jesus – those that had seen Him with their own eyes and heard Him with their own ears, had doubts. Even when Jesus rose from the dead, just as He said He would on the third day, they were frightened. The devil is a powerful enemy and is always looking for ways to destroy us. We can never rest on our laurels or feel that we have studied God's word enough. Jesus Himself would pray to God and study the scriptures. If those closest to Jesus had doubts, we can too. To build up our faith, we must continue to study God's word and continuously reflect on the love that Jesus has for us. The opposite of doubt is faith. And the Bible tells us in Romans 10:17:
"Faith comes by hearing and hearing by the word of God."
The more that we read God's word, the stronger our faith will become.
Thank you for studying with us today. Please join us again tomorrow as we begin a 28-day study on the Book of Acts. May God's blessings be upon you until then. Amen