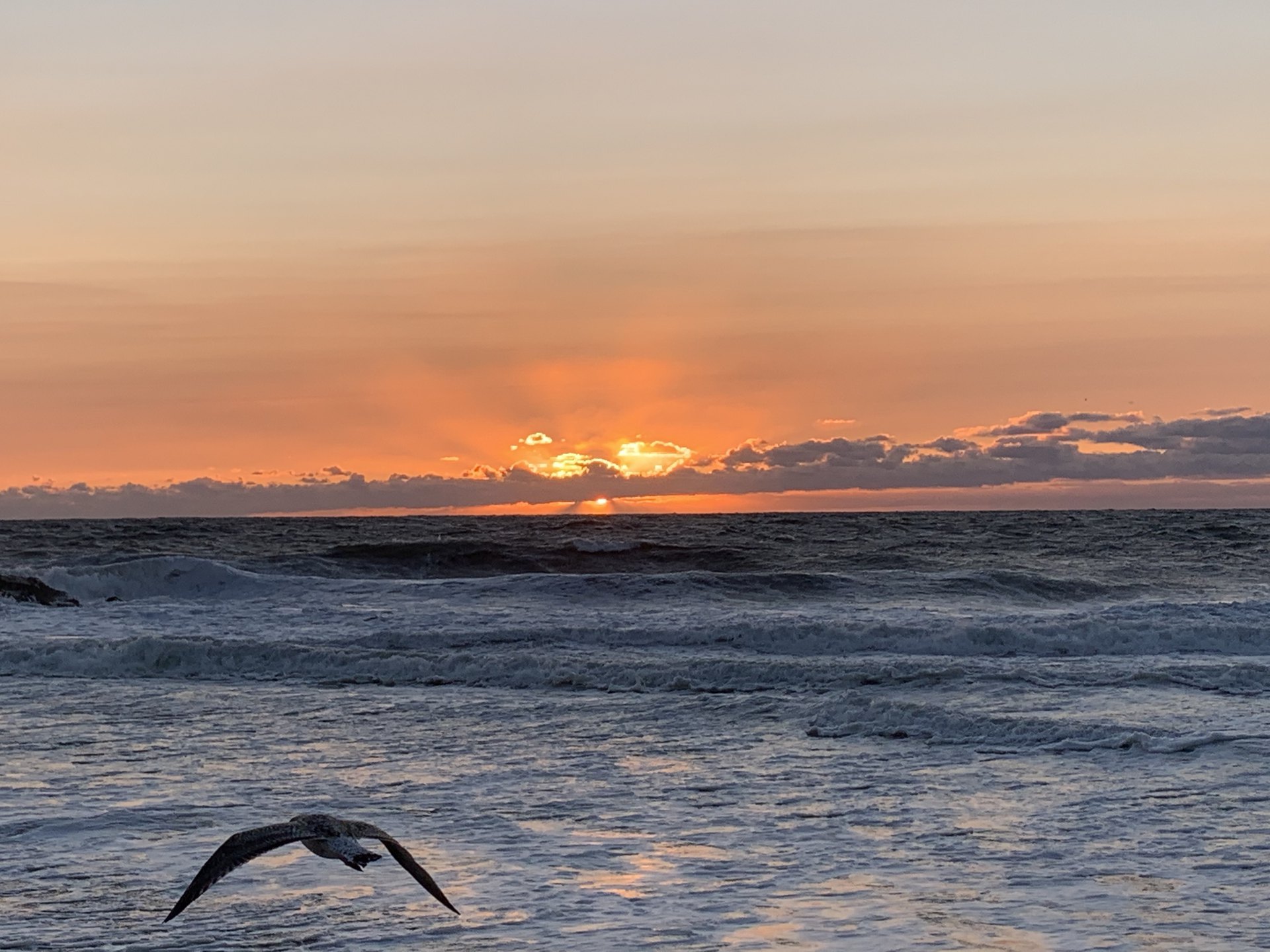 There are five books in the bible that consist of only (1) chapter: Obadiah, Philemon, 2 John, 3 John and Jude.
Today we will review one of them, 2 John.
All three of John's epistles were written either at the same time or relatively close to one another. Historians point to A.D. 90 as the year that all three epistles were written. Before we move on to John's second epistle, we will review what John wrote in his first epistle.
Being in fellowship with God and one another is something to be cherished and not to be taken lightly.  Life will challenge us, Satan will tempt us, and we will stumble repeatedly despite our best intentions. We all need the strength that comes from fellowship to allow us to continue to walk towards the Light.
1 JOHN 2 – If we love God, we will keep His commandments
The Apostle John drives home this point in the following verses:
"By this we know that we have come to know Him, if we keep His commandments." – 1 John 2:3.
"The one who says, 'I have come to know Him,' and does not keep His commandments, is a liar, and the truth is not in him." – 1 John 2:4.
"But whoever keeps His word, in him the love of God has truly been perfected." – 1 John 2:5.
"The one who says he abides in Him ought himself to walk in the same manner as He walked." – 1 John 2:6.
John is writing about the hope that believers have concerning the return of Jesus. The Bible says that when Jesus returns, "We will be like Him, because we will see Him just as He is. And everyone who has this hope fixed on Him purifies himself just as He is pure." – 1 John 3:2-3.
The Bible is full of encouraging scriptures about hope, including:
"For in hope we have been saved, but hope that is seen is not hope; for who hopes for what he already sees?  But if we hope for what we do not see, with perseverance we wait eagerly for it." - Romans 8:24-25.
"For whatever was written in earlier times was written for our instruction, so that through perseverance and the encouragement of the Scriptures we might have hope." - Romans 15:4.
1 JOHN 4 – There is no fear in love
The Apostle John writes the following three verses immediately after writing, "There is no fear in love."
"Perfect love casts out fear, because fear involves punishment, and the one who fears is not perfected in love." – 1 John 4:18 (b).

"We love, because He first loved us." – 1 John 4:19.

"The one who does not love his brother whom he has seen, cannot love God whom he has not seen." - 1 John 4:20.
When we are abiding in God's love, we have nothing to fear because God is above all things and God created all things.  There is nothing that can happen to us that we cannot get through with God's help.
There are several "good news" verses in this chapter:
"Whoever believes that Jesus is the Christ is born of God." – 1 John 5:1. 

Belief in Jesus is the first step towards abiding in God and having Him abide in us.

"Whatever is born of God overcomers the world." – 1 John 5:4. 

When we believe that Jesus is the Christ, we overcome the world. The type of belief that John is talking about is a deep belief felt down to our very souls. The kind of belief that inspires action! When we believe in Jesus with everything we have, nothing in the world will be able to stop us from being saved. When we believe with all our heart, mind, and soul, our faith in Jesus will save us.

"God has given us eternal life, and this life is in His Son." – 1 John 5:11. 
What great news! ALL of us can go to heaven! And the Bible tells us how!
Our path to heaven starts with our belief in Jesus. 
2 JOHN – Loving God means keeping His commandments
2 John seems to repeat a lot of the same doctrine found in John's other letters of the New Testament. In this letter, John refers to himself as, "The elder" and refers to his audience as, "The chosen lady and her children." There is some discussion as to whether John is writing this letter to an actual lady and her children, or if these terms refer to a sister church.
In any case, the message remains the same:
Love God.
Demonstrate our love by following His commandments.
Beware of and avoid false teachers.
The importance of these (3) messages is evidenced by how many times they are repeated throughout the bible. Let us take a deeper look at each one.
"Love God." It is extremely important to God that we love Him. He commands it! In Mathew 22:36-40, Jesus is asked what the greatest commandment is. He responded, "You shall love the Lord your God with all your heart, and with all your soul, and with all your mind.' This is the great and foremost commandment.  The second is like it, 'You shall love your neighbor as yourself.' On these two commandments depend the whole Law and the Prophets." If we do not have love for God and love for each other, we are failing at what Jesus said are the two most important commandments in the entire bible.
"Demonstrate our love by following His commandments." When it comes to our love for God, our love is much more than just a feeling that we have. Our love should be strong enough that we act on it. When we love God, we are thirsty to learn more about Him. As we learn more about God, our love should compel us to put what we have learned into action. Our faith does not mean anything unless it causes us to act. "Even so faith, if it has not works, is dead, being alone." – James 2:17.
"Beware of and avoid false teachers." The subject of false teachers comes up repeatedly in the bible. The threat is real. God warns us to be on the lookout for false teachers and to remain faithful in our studies so that we are not easily deceived.
2 John has only 13 verses. Its message is powerful and concise.
Love God.
Demonstrate our love by following His commandments.
Beware of and avoid false teachers.
We will end today's lesson with the following scripture:
"If you love Me, you will keep My commandments. " – John 14:15.