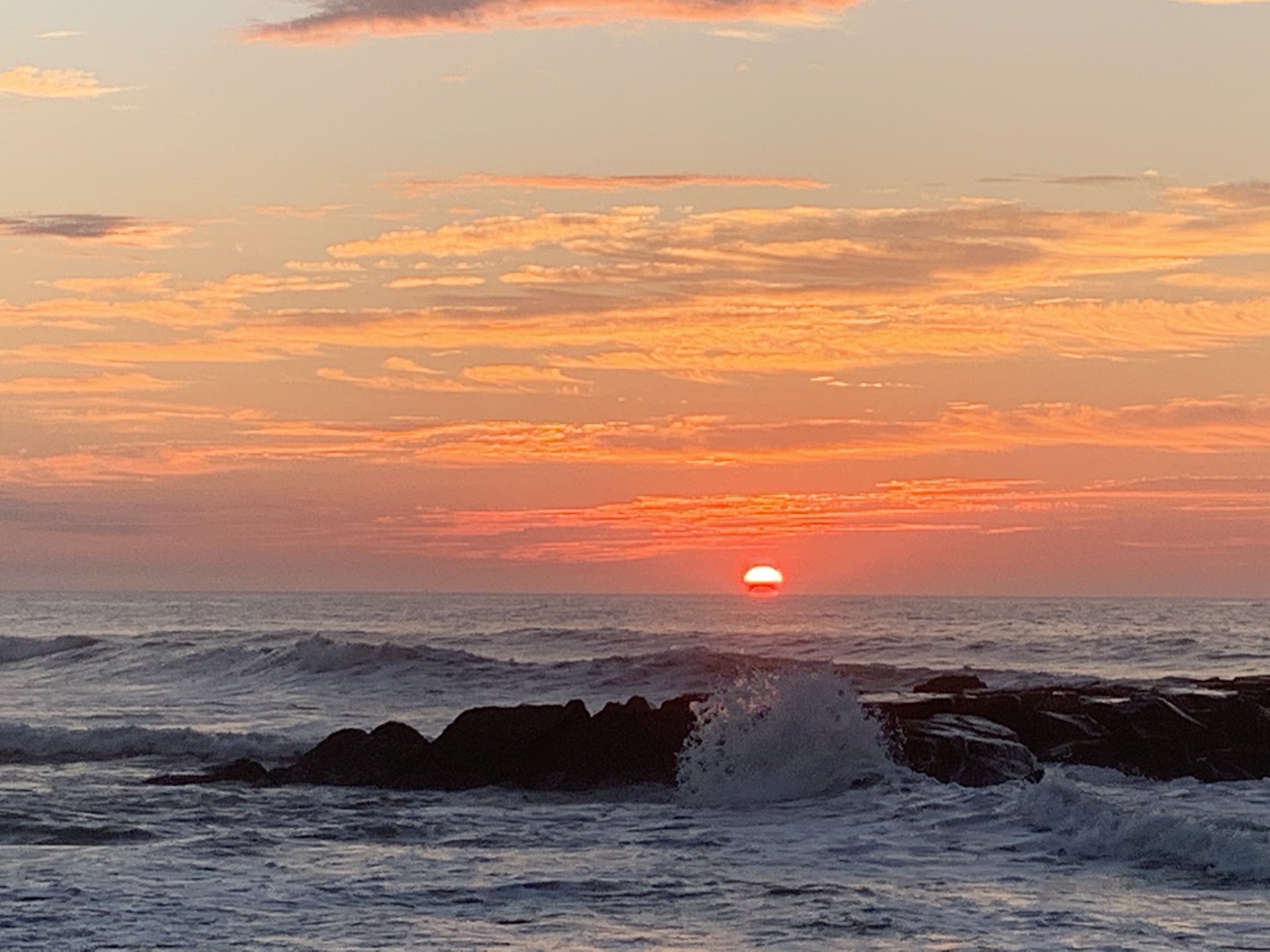 Chapter 5 begins with John reinforcing the importance of keeping God's commandments. He writes:
"By this we know that we love the children of God, when we love God and observe His commandments." – Verse 2

"For this is the love of God, that we keep His commandments; and His commandments are not burdensome." – Verse 3
John then moves on to say in verse 6:
"This is the One who came by water and blood, Jesus Christ; not with the water only, but with the water and with the blood. It is the Spirit who testifies, because the Spirit is the truth."
Let us now take a deeper look at the water and the blood.
THE WATER
Jesus was baptized by John the Baptist as recorded in all four Gospels.
"Then Jesus arrived from Galilee at the Jordan coming to John, to be baptized by him. But John tried to prevent Him, saying, "I have need to be baptized by You, and do You come to me?" But Jesus answering said to him, "Permit it at this time; for in this way it is fitting for us to fulfill all righteousness." Then he permitted Him.  After being baptized, Jesus came up immediately from the water; and behold, the heavens were opened, and he saw the Spirit of God descending as a dove and coming upon Him, and behold, a voice out of the heavens said, "This is My beloved Son, in whom I am well-pleased." – Mathew 3:13-17.
As always, Jesus sets the perfect example for us to follow. Maybe you have asked yourself, "Why do I need to be baptized?" Here we have Jesus Himself telling us why He was baptized:
"For in this way it is fitting for us to fulfill all righteousness." – Mathew 3:15.
Here are some additional scriptures that talk about baptism:
1 Peter 3:21 – "Corresponding to that, baptism now saves you—not the removal of dirt from the flesh, but an appeal to God for a good conscience—through the resurrection of Jesus Christ."

Acts 22:16 – "Now why do you delay? Get up and be baptized and wash away your sins."

Galatians 3:27 – "For all of you who were baptized into Christ have clothed yourselves with Christ."

Mark 16:16 – "He who has believed and has been baptized shall be saved; but he who has disbelieved shall be condemned."
THE BLOOD
Jesus poured out His blood, "To forgive the sins of many." – Mathew 26:27. As it says in the book of Hebrews:
"For if the blood of goats and bulls and the ashes of a heifer sprinkling those who have been defiled sanctify for the cleansing of the flesh, how much more will the blood of Christ, who through the eternal Spirit offered Himself without blemish to God, cleanse your conscience from dead works to serve the living God?" – Hebrews 9:13-14.
Here are a few other verses that talk about the blood of Jesus:
Hebrews 9:22 – "And according to the Law, one may almost say, all things are cleansed with blood, and without shedding of blood there is no forgiveness."

1 John 1:7 – "But if we walk in the Light as He Himself is in the Light, we have fellowship with one another, and the blood of Jesus His Son cleanses us from all sin."

Hebrews 13:12 – "Therefore Jesus also, that He might sanctify the people through His own blood, suffered outside the gate."

Luke 22:20 – "And in the same way He took the cup after they had eaten, saying, "This cup which is poured out for you is the new covenant in My blood."

Revelation 7:14 – "I said to him, "My lord, you know." And he said to me, "These are the ones who come out of the great tribulation, and they have washed their robes and made them white in the blood of the Lamb."

1 Peter 1:18-19 – "Knowing that you were not redeemed with perishable things like silver or gold from your futile way of life inherited from your forefathers, but with precious blood, as of a lamb unblemished and spotless, the blood of Christ.
Therefore we can see that the water, the blood and obedience to God's commandments are all necessary for us to have eternal life in Heaven.
We will close today's study with a quote from 1 John 5:13:
"These things I have written to you who believe in the name of the Son of God, so that you may know that you have eternal life."