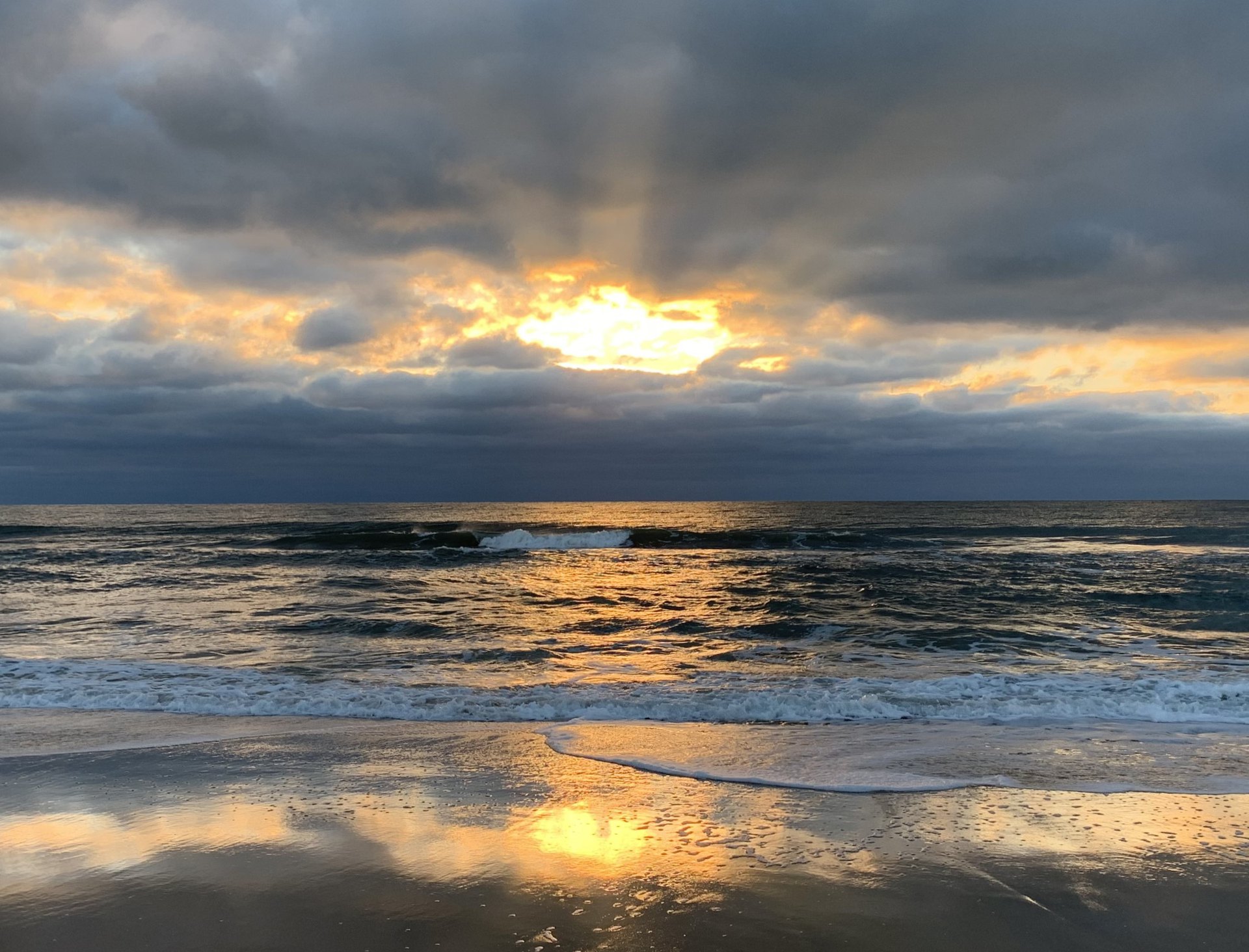 Many people believe in Heaven, but not everyone understands how to get there.  For today's lesson, we will be looking at:
The superior sacrifice of Jesus,

Five matters of salvation

that are required for us to go to Heaven.
THE SUPERIOR SACRIFICE OF JESUS
In Hebrews Chapter 5, the Hebrew writer talks about Jesus being our High Priest, and why He is superior to all previous sacrifices made under the law.  Prior to Jesus, people had to repeatedly offer up animal sacrifices for their sins.  One can imagine that there was a sense of relief each time an animal was sacrificed on one's behalf.   For a moment, they probably felt restored and relieved.
But what about the next sin?  Or the sin after that?   
Before Jesus, sacrifices had to continuously be made as new sins were committed.  Thankfully, Jesus changed all that.  Once Jesus offered up His body on the cross, no other sacrifices would ever be necessary.  As the Hebrew writer put it:
Jesus' perfect sacrifice was part of God's plan since the beginning of time.  As Jesus said in His Sermon on the Mount:
And because Jesus paid the price "once for all," (Hebrews 10:10) animal sacrifices are no longer necessary.  That does not mean that there is not work to be done. Far from it!
Being a Christian requires us to live active lives in service to the Lord.
In Virtual Bible Study's lesson from Revelation Chapter 20, we identified the following five matters of salvation that must be done in order to get to Heaven:
Be baptized,

Confess our belief in Jesus,

Repent

of our sins,

Obey God's commands.
We will look at each of these in more detail, and then the lesson will be yours.
BELIEF IN JESUS
Our road to Heaven starts and ends with belief in Jesus.  Consider these five verses:
BAPTISM
There are three scriptures that highlight the necessity of baptism when it comes to salvation.  They are:
"He who has believed and has been baptized shall be saved; but he who has disbelieved shall be condemned." -

Mark 16:16

,

"Truly, truly, I say to you, unless one is born of water and the Spirit he cannot enter into the kingdom of God." -

John 3:5

,

"Corresponding to that, baptism now saves you—not the removal of dirt from the flesh, but an appeal to God for a good conscience—through the resurrection of Jesus Christ." -

1 Peter 3:21

.
CONFESSING JESUS AS OUR LORD AND SAVIOR
In addition to believing and being baptized, we must also confess Jesus as our Lord and Savior if we want to go to Heaven.  The Apostle Paul wrote about this in his letter to the Romans:
It is not good enough to quietly believe in Jesus and go about our lives.
Being a disciple of Jesus means sharing with others who Jesus is, and what He has done for us.
REPENTING OF OUR SINS
Every single one of us is a sinner.  The following two scriptures make that abundantly clear:
"For all have sinned and fall short of the glory of God." -

Romans 3:23

,

"If we say that we have no sin, we are deceiving ourselves and the truth is not in us." -

1 John 1:8

.
The Bible teaches us that when we sin, we are to confess our sins and repent (turn away).  When we do this, our merciful father forgives us and remembers our sins no more. 
Jesus lets us know that repenting of our sins is necessary for salvation in the following scripture:
OBEYING GOD'S COMMANDMENTS
In His Sermon on the Mount, Jesus said:
And while it is true that we are saved by faith through grace, it is also true that being a Christian requires action. The more we read the Bible and mature in our faith, the more we understand that we were put on this earth to do two things:
Glorify God,
CONCLUSION
When Jesus was asked what the greatest commandment was, He replied:
Jesus also said:
Understanding what we need to do to go to Heaven is critical to our salvation.  After all, we cannot obey the Gospel if we do not understand what it says.
In today's lesson, we pointed out five matters of salvation that are required for us to get to Heaven:
Belief in Jesus,

Being baptized,

Confessing our belief in Jesus,

Repenting of our sins,

Obeying God's commandments.
We will end today's lesson with the following scripture that describes the majesty of Heaven. Because of the sacrifice that Jesus made on the cross at Calvary, we have the hope of spending eternal life with Him and His Father in Heaven. How glorious that will be for those that obey the Gospel!