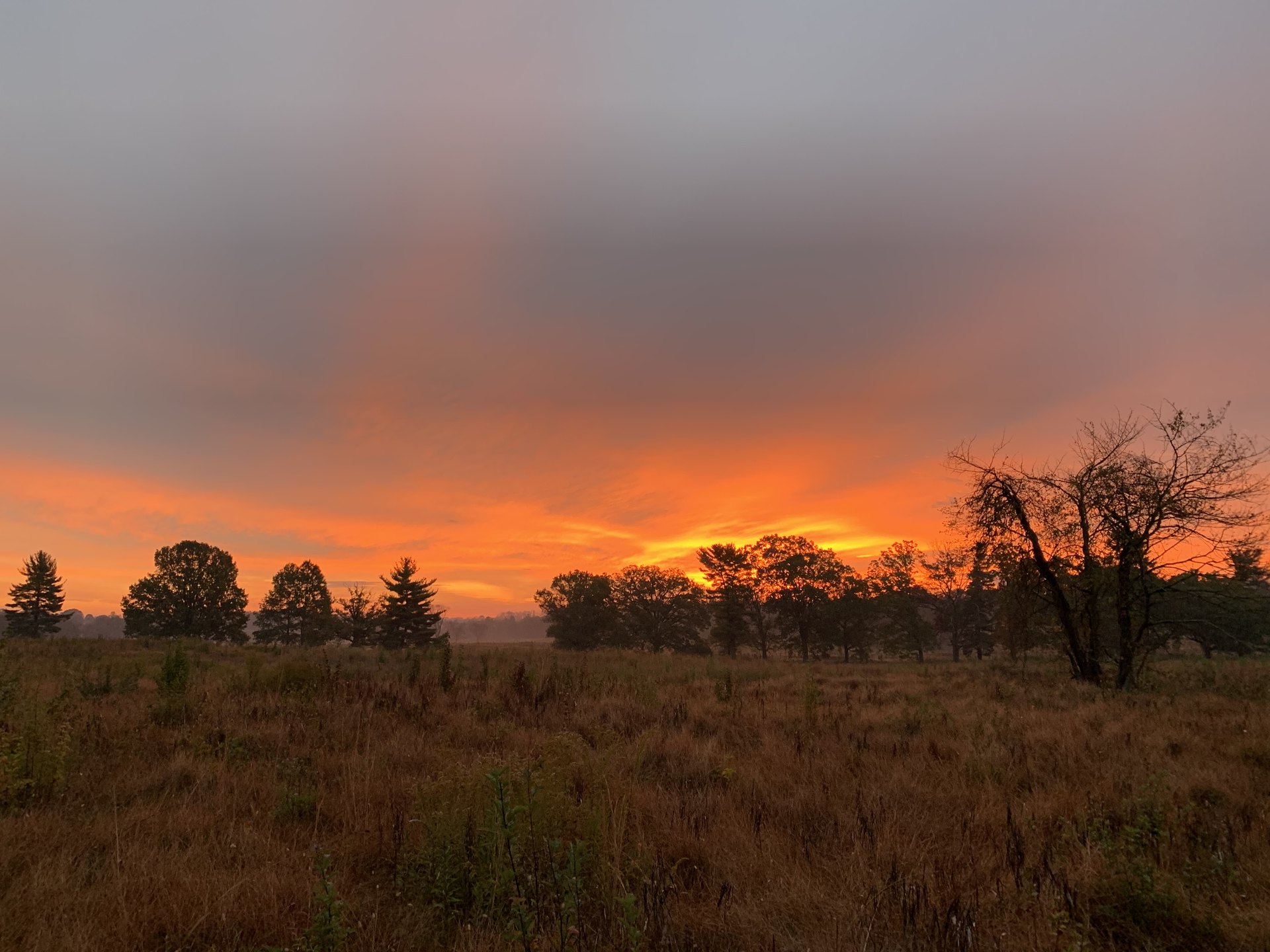 Chapter 28 is the final chapter in the book of Mathew. It is a very joyous chapter for me to read and reread.
It starts with Mary Magdalene and the other Mary coming to look at Jesus's grave. There was a great earthquake, and an angel of the Lord descended and rolled away the giant stone that was sealing the entrance to Jesus' tomb. Mathew writes that, "The angel's appearance was like lightening, and his clothing was white as snow." The guards were so in awe of what they were seeing they became paralyzed with fear.
The angel tells the two Mary's, "Do not be afraid; for I know that you are looking for Jesus who has been crucified.  He is not here, for He has risen, just as He said. Come, see the place where He was lying.  Go quickly and tell His disciples that He has risen from the dead; and behold, He is going ahead of you into Galilee, there you will see Him; behold, I have told you."
So now a group of people are aware that Jesus has risen from the grave. But nobody has seen Him yet.
The two Mary's do exactly as the angel instructed them to do. Then Mathew writes in verse 9, "And behold, Jesus met them and greeted them. And they came up and took hold of His feet and worshiped Him. Then Jesus said to them, "Do not be afraid; go and take word to My brethren to leave for Galilee, and there they will see Me."
Even after Jesus was crucified, He continued to be the target of the Elders and Pharisees. They bribe a bunch of soldiers to lie and say that they witnessed Jesus' disciples come and take the body.
Verses 16 and 17 are very interesting. The disciples do as they were instructed and head towards Galilee where Jesus appears to them. And then it says that, "When they saw Him, they worshiped Him; but some were doubtful. I wonder why some were doubtful? Jesus did exactly as He said He was going to do. He died on the cross and rose the third day. Now He is standing right in front of His own disciples, and some doubt? Maybe it was just too much to take in.
And the Gospel of Mathew concludes with The Great Commission. This is the driving force behind Virtual Bible Study. Thank you all so much for being a part of everything.
"And Jesus came up and spoke to them, saying, "All authority has been given to Me in heaven and on earth.  Go therefore and make disciples of all the nations, baptizing them in the name of the Father and the Son and the Holy Spirit, teaching them to observe all that I commanded you; and lo, I am with you always, even to the end of the age."
- Amen