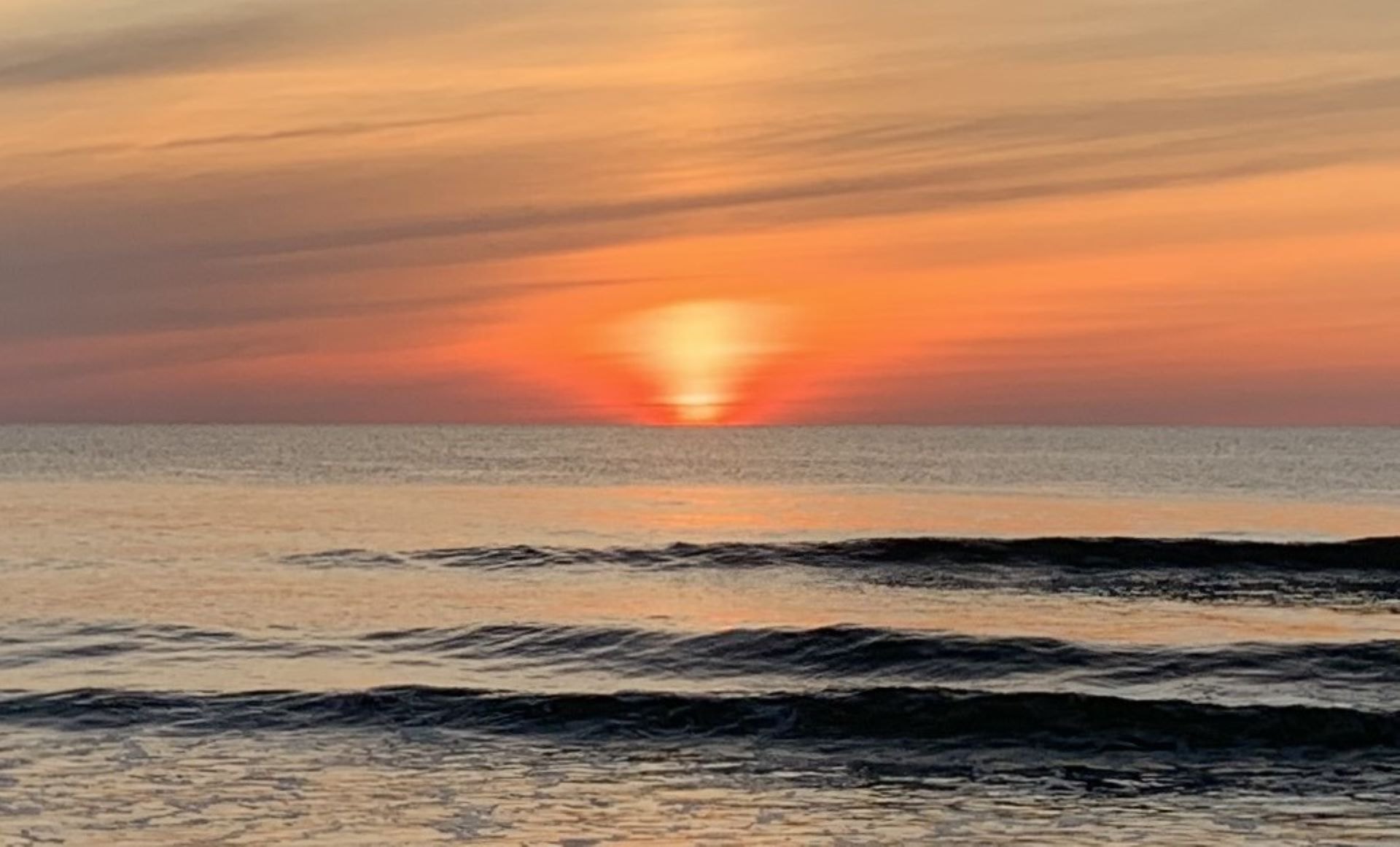 EVERYONE SUFFERS
Everyone who follows Jesus is going to suffer.
This is a true statement supported by these two scriptures and others:
"Beloved, do not be surprised at the fiery ordeal among you, which comes upon you for your testing, as though some strange thing were happening to you." – 

1 Peter 4:12

,

"Indeed, all who desire to live godly in Christ Jesus will be 

persecuted

." – 

2 Timothy 3:12

,
It is equally true, however, that any suffering that we experience on earth, will pale in comparison to the glory that awaits the faithful in Heaven.
"For I consider that the sufferings of this present time are not worthy to be compared with the glory that is to be revealed to us." – 

Romans 8:18

,
THE SMALL BOOK
In Revelation Chapter 10, John writes about how a strong angel comes down from heaven with a small book in his hand.  We do not know who this angel is.   Some have speculated that this angel is Jesus; others think the angel resembles certain angels as described in the Old Testament, such as Michael from the book of Daniel.  Since God does not tell us, we can assume it is not critical for us to know, and simply move on.
This little book is separate from the larger book described in Revelation Chapter 5.   That larger book was held by God, on His throne, and contained a written record of all that ever was, and all that will be.  This second book is much smaller and there is no description of what is written inside.   Some have speculated this book is a condensed summary of the larger book.   We simply do not know.  But we do know that John had a visceral reaction when he ate it.  At first, it was sweet, but then it made his stomach bitter. 
Most of us hope that our path to Heaven will be an easy and pleasant one.  But that is not what the Bible tells us.  There is nothing in the Bible that says our time on earth will be easy.  Jesus' life was not easy.  The apostles' lives were not easy.  So what makes us think that ours will be? 
As John eats the small book, at first it is very pleasing.  This is not unlike when we first become Christians.  We learn about God and Jesus and Heaven, and it is all positive.  But as we read further into the Bible, we realize that part of being a Christian involves suffering and going through adversity.  This may be upsetting to realize, but it is in fact the case.
WHY GOD ALLOWS SUFFERING
Christianity is not all sunshine and rainbows.   The Bible is clear that bad things are going to happen to good people and that God disciplines those whom He loves:
"For He causes His sun to rise on the evil and the good, and sends rain on the righteous and the unrighteous." –

Mathew 5:45

.
To accept Jesus as our Lord and Savior means to accept EVERYTHING that He teaches us.   Some of His lessons go down easy; others are more uncomfortable.   The key is to follow Him no matter what, even when His ways might not make sense to us at the time.  That is what Jesus wants!   That is how He knows that we love Him.
Jesus said in the Gospel of John:
"If you love Me, you will keep My commandments." –

John 14:15

.
As we go through life, we will have good times and bad.  We will have both joy and sorrow.  We do not want to be "fair-weather Christians" who only follow Jesus when it is convenient.  One of the ways that we show our faith in God is by the way that we follow His commandments in the darkest times of our lives when we need Him the most. 
While suffering is never fun, it is necessary. 
God uses adversity for three reasons:
To teach us,
To discipline us,
To reveal His supreme power.
In Paul's letter to the Romans, he said the following:
"And not only this, but we also exult in our tribulations, knowing that tribulation brings about 

perseverance

; and perseverance, proven character; and proven character, 

hope

." – 

Romans 5:3-5

.
The above passage tells us that God uses suffering to teach us. Through our tribulations, we develop perseverance, character, and hope.  And while nobody likes adversity while they are going through it, it is a great teacher!
Another reason that God allows us to experience suffering is to discipline us. The Hebrew writer wrote about this in the following passage:
"My son, do not regard lightly the discipline of the Lord, nor faint when you are reproved by Him; for those whom the Lord loves He disciplines, and He scourges every son whom He receives." - 

Hebrews 12:5-6

.
The third reason that God allows us to suffer is to keep us humble and to remind us of just how dependent on Him we are. When everything is going perfectly in our lives, Satan can trick us into having a false sense of security. If we never had any problems, we might begin to think that we can make it on our own and that we do not need God.
We know this is not the case, and suffering reminds us of this. Without God, we are lost. With Him, there is nothing that we cannot overcome!
The good news for us all is that suffering in this life is temporary and nothing compared to the joy that awaits those who are faithful to the Lord. 
"After you have suffered for a little while, the God of all

grace

, who called you to His eternal glory in Christ, will Himself perfect, confirm, strengthen and establish you." - 

1 Peter 5:10

,
CONCLUSION
We are all going to suffer.  The more we study the Bible, the more we understand this.  God allows us to suffer for three reasons:
To teach us,
To discipline us,
To reveal His supreme power.
When we commit to following Jesus, we must commit to following Him in good times and in bad.  Jesus talked about this Himself when He said:
"If anyone wishes to come after Me, he must deny himself, and take up his cross and follow Me. 

For whoever wishes to save his life will lose it; but whoever loses his life for My sake will find it. 

For what will it profit a man if he gains the whole world and forfeits his soul? Or what will a man give in exchange for his soul?" –

Mathew 16:24-16

. 
When we give our lives completely to Jesus, we will be rewarded in Heaven for all eternity and any suffering we have experienced will have been worth it! 
We will end today's lesson with the following words of encouragement that we all hope to be able to say at the end of our time on earth:
"I have fought the good fight, I have finished the course, I have kept the faith; in the future there is reserved for me the crown of righteousness, which the Lord, the righteous Judge, will award to me on that day; and not only to me, but also to all who have loved His appearing." –

2 Timothy 4:7-8

.