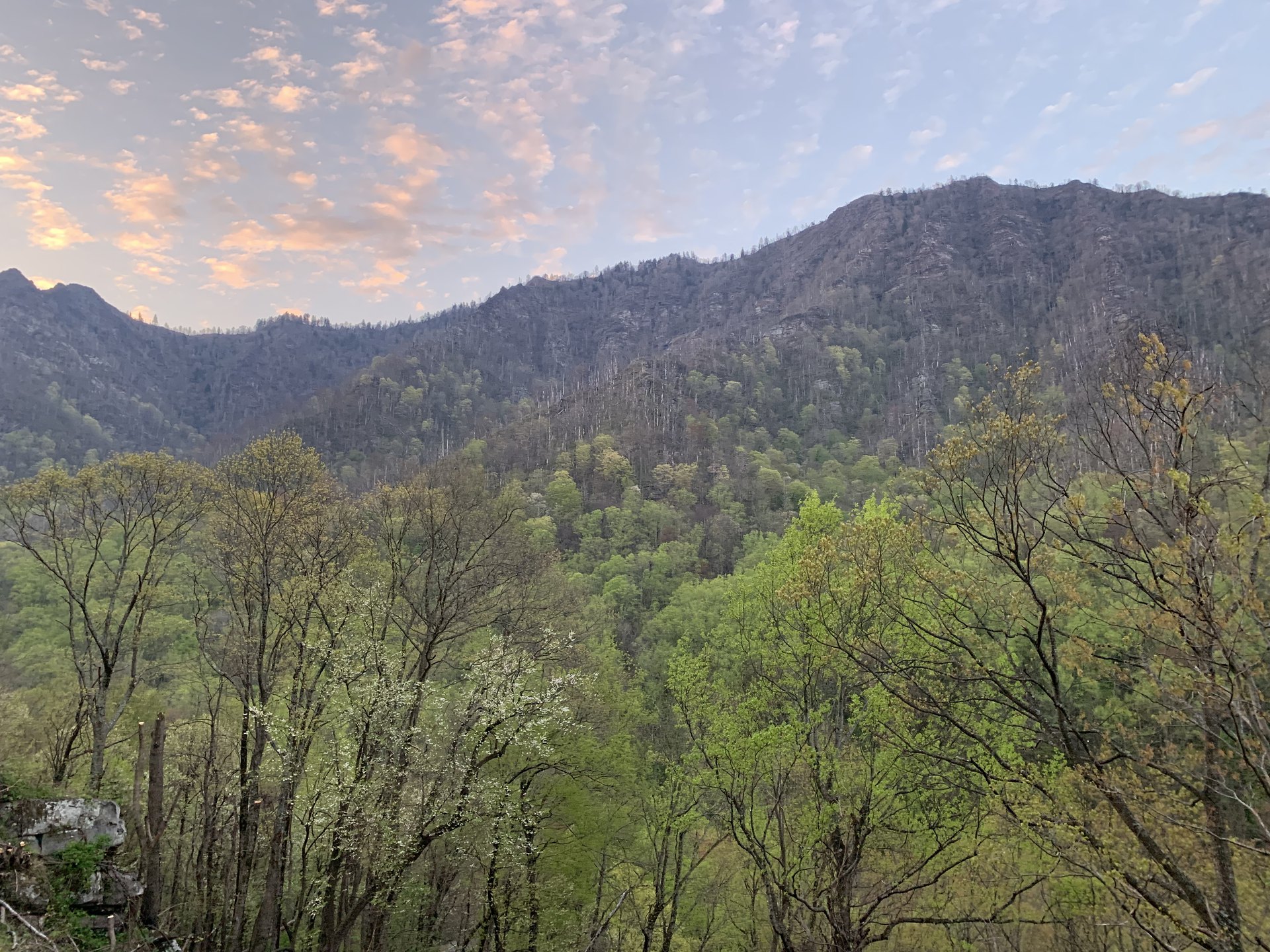 Mathew 24. Forum Discussion
With only 5 chapters left in the Gospel of Mathew, we pick up with Jesus continuing to prepare His disciples for things to come. Being prepared for life's hardships is important. That is why the Bible has so much to say on the subject.
In preparing His disciples for hardships to come, Jesus makes three statements. These three statements will be the focus of today's study:
"Do not be frightened." – Mathew 24:6.

"The one who endures to the end, he will be saved." – Mathew 24:13.

"Be on the alert." – Mathew 24:42.
Jesus does not sugar coat His message. If there are tough times ahead, He tells us about them to give us an opportunity to prepare ourselves. In chapter 24, there are many hardships that Jesus references, including:
The destruction of the temple.

Wars.

Rumors of wars.

Nation rising against nation.

Kingdom rising against kingdom.

Famines.

Earthquakes.

People being killed.

People being hated.

False prophets.

Lawlessness.
In considering life's hardships, Jesus' statements can help prepare us so that we will have the strength to endure them. We will now look at these statements one at a time.
"DO NOT BE FRIGHTENED"
God does not want us to live our lives in fear. There are many scriptures that speak to this point.
"Be strong and courageous, do not be afraid or tremble at them, for the Lord your God is the one who goes with you. He will not fail you or forsake you" - Deuteronomy 31:6.

"Do not fear, for I am with you;

do not anxiously look about you, for I am your God. I will strengthen you, surely I will help you, surely I will uphold you with My righteous right hand." - Isaiah 41:10.
"Have I not commanded you? Be strong and courageous! Do not tremble or be dismayed, for the Lord your God is with you wherever you go." - Joshua 1:9.

"For God has not given us a spirit of fear, but of power and of love and of a sound mind." - 2 Timothy 1:7.

"Be anxious for nothing, but in everything by prayer and supplication with thanksgiving let your requests be made known to God.

  And the peace of God, which surpasses all comprehension, will guard your hearts and your minds in Christ Jesus.

" - Philippians 4:6-7.

"For I am convinced that neither death, nor life, nor angels, nor principalities, nor things present, nor things to come, nor powers,

  nor height, nor depth, nor any other created thing, will be able to separate us from the love of God, which is in Christ Jesus our Lord.

" - Romans 8:38-39.

"When I am afraid, I will put my trust in You." - Psalm 56:3.

"But Jesus, overhearing what was being spoken, said to the synagogue official, "Do not be afraid any longer, only believe." - Mark 5:36.

"There is no fear in love; but perfect love casts out fear, because fear involves punishment, and the one who fears is not perfected in love." - 1 John 4:18.
"THE ONE WHO ENDURES TO THE END, HE WILL BE SAVED."
Our faith is a marathon, not a sprint. All of us will experience ups and downs in our lives, especially as it relates to our faith. There will be times where our faith is rock solid and other times when we struggle. God understands this and He encourages us to continue to fight and to put Him first. Here are some additional scriptures that talk about the importance of endurance:
"And not only this, but we also exult in our tribulations, knowing that tribulation brings about perseverance;

  and perseverance, proven character; and proven character, hope;

  and hope does not disappoint, because the love of God has been poured out within our hearts through the Holy Spirit who was given to us

." - Romans 5:3-5.

"For you have need of endurance, so that when you have done the will of God, you may receive what was promised." - Hebrews 10:36.

"Consider it all joy, my brethren, when you encounter various trials, knowing that the testing of your faith produces endurance. And let endurance have its perfect result, so that you may be perfect and complete, lacking nothing." – James 1:2-4.

"Now may the God who gives perseverance and encouragement grant you to be of the same mind with one another according to Christ Jesus,

  so that with one accord you may with one voice glorify the God and Father of our Lord Jesus Christ.

" - Romans 15:5.
"BE ON THE ALERT."
Jesus tells us about the trials and tribulations that we can expect in life so that we can be prepared and remain vigilant. We know that the devil is a powerful adversary that we should not underestimate. 1 Peter 5:8 says, "Be of sober spirit, be on the alert. Your adversary, the devil, prowls around like a roaring lion, seeking someone to devour." Here are some additional scriptures that focus on the importance of being alert:
"Keep watching and praying that you may not come into temptation; the spirit is willing, but the flesh is weak." - Mark 14:38.

"But keep on the alert at all times, praying that you may have strength to escape all these things that are about to take place, and to stand before the Son of Man." - Luke 21:36.

"Take heed, keep on the alert; for you do not know when the appointed time will come.  It is like a man away on a journey, who upon leaving his house and putting his slaves in charge, assigning to each one his task, also commanded the doorkeeper to stay on the alert.  Therefore, be on the alert—for you do not know when the master of the house is coming, whether in the evening, at midnight, or when the rooster crows, or in the morning—  in case he should come suddenly and find you asleep.  What I say to you I say to all, 'Be on the alert!'" - Mark 13:33-37.

"Keep watching and praying that you may not enter into temptation; the spirit is willing, but the flesh is weak." -

Mathew 26:41.

"Be dressed in readiness, and keep your lamps lit.  Be like men who are waiting for their master when he returns from the wedding feast, so that they may immediately open the door to him when he comes and knocks.  Blessed are those slaves whom the master will find on the alert when he comes; truly I say to you, that he will gird himself to serve, and have them recline at the table, and will come up and wait on them.  Whether he comes in the second watch, or even in the third, and finds them so, blessed are those slaves.  "But be sure of this, that if the head of the house had known at what hour the thief was coming, he would not have allowed his house to be broken into.  You too, be ready; for the Son of Man is coming at an hour that you do not expect." Peter said, "Lord, are You addressing this parable to us, or to everyone else as well?"

  And the Lord said, 

"Who then is the faithful and sensible steward, whom his master will put in charge of his servants, to give them their rations at the proper time?  Blessed is that slave whom his master finds so doing when he comes.  Truly I say to you that he will put him in charge of all his possessions.  But if that slave says in his heart, 'My master will be a long time in coming,' and begins to beat the slaves, both men and women, and to eat and drink and get drunk;  the master of that slave will come on a day when he does not expect him and at an hour he does not know, and will cut him in pieces, and assign him a place with the unbelievers.  And that slave who knew his master's will and did not get ready or act in accord with his will, will receive many lashes,  but the one who did not know it, and committed deeds worthy of a flogging, will receive but few. From everyone who has been given much, much will be required; and to whom they entrusted much, of him they will ask all the more." – Luke 12:35-48.
In conclusion, there is nothing in the Bible that tells us that our lives on earth are going to be easy. What the Bible does say, is that if we remain faithful to God, and work to keep His commandments, all our efforts will be rewarded, and our struggles will be worth it. As we navigate through life, we must keep our eye on the prize and allow these statements from Jesus to strengthen and encourage us:
"Do not be frightened." – Mathew 24:6.

"The one who endures to the end, he will be saved." – Mathew 24:13.

"Be on the alert." – Mathew 24:42.