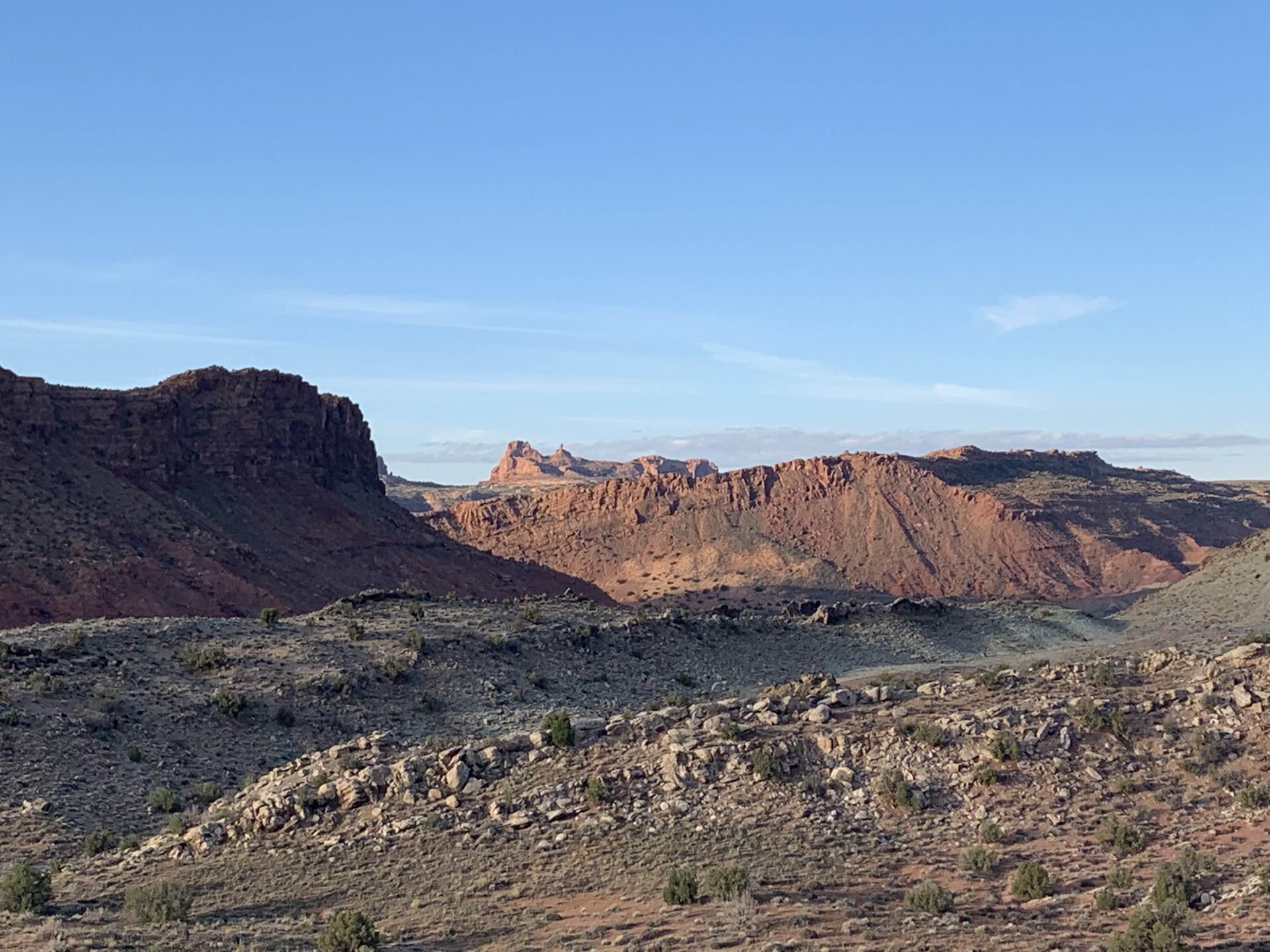 SACRIFICE
The word sacrifice means:
"To surrender or give up, or permit injury or disadvantage to, for the sake of something else." (Source: dictionary.com)
As Christians, there are things in our lives that we need to give up for the sake of our eternal souls. What these "things" are varies from person to person. Maybe we give up our favorite tv show or sports competition to study God's word? Or perhaps we go without food for a day so that we can fast and pray?
Whatever sacrifices we make, they pale in comparison to the sacrifice that Jesus made for us on the cross! The more we study the Bible, the more we understand that sacrifices are necessary.  Sacrifices are part of God's plan for us, and they are an essential part of being a Christian. We are to be growing in our knowledge of and service to the Lord throughout our lives.  We do not get to a point in our lives where we are "good enough."  We must continuously try to become more like Jesus.  For us, the character is in the trying.   
The Apostle Paul wrote about this in the following two scriptures:
"Therefore we have been buried with Him through baptism into death, so that as Christ was raised from the dead through the glory of the Father, so we too might walk in newness of life ." - Romans 6:4,

"

When I was a child, I used to speak like a child, think like a child, reason like a child; when I 

became a man, I did away with childish things." – 1 Corinthians 13:11.
BIBLE VERSES ABOUT SACRIFICE
The Bible talks a lot about self-sacrifice.  Sacrifice requires effort and thought.  As we take our Spiritual Inventory, we need to identify areas of deficiencies and put together a plan to do better.  As you read the following four Bible verses, ask yourself what areas in your life are out of balance, and what sacrifices are necessary for you to take the next step in your faith:
THE EXAMPLE OF STEPHEN
In Acts 6, we read about the great works that Stephen was doing. Luke writes that Stephen was:
"Performing great wonders and signs among the people." – Acts 6:8. 
This stirred up jealousy and envy among some of the leaders. They coerced others into spreading lies about what Stephen was doing and turned people against him (even though Stephen had done nothing wrong).
Stephen rebuked the leaders strongly:
"You men who are stiff-necked and uncircumcised in heart and ears are always resisting the Holy Spirit; you are doing just as your fathers did. 

Which one of the prophets did your fathers not persecute? They killed those who had previously announced the coming of the Righteous One, whose betrayers and murderers you have now become; you who received the law as ordained by angels, and yet did not keep it." – Acts 7:51-53.
Stephen must have known that this was going to trigger a strong response from the unscrupulous leaders of the day. In fact, they became so angry that they stoned Stephen to death! But that was a sacrifice that Stephen was prepared to make. God came first in his life. Ahead of his own safety, and even ahead of his own life. In the moments immediately preceding the end of his life, Stephen said three things:
"Behold, I see the heavens opened up and the Son of Man standing at the right hand of God

." – Acts 7:56,

"Lord Jesus, receive my spirit!

" – Acts 7:59,

"Lord, do not hold this sin against them!

" – Acts 7:60.
Stephen's entire world changed when he stepped up to become a deacon to serve the needs of the Church.   From there,  God opened doors for him that he never could have imagined. Stephen was performing, "Great wonders and signs among the people(Acts 6:8)."
When the time came for him to make great sacrifices, he did not hesitate. He put everything on the line because of his faith in Jesus and his love of God, and his reward in heaven will be great!
CONCLUSION
When we put God first in our lives and go to work to glorify Him and to serve others, He will open doors for us that we never thought were possible. To please God, we need to make whatever sacrifices are necessary to follow His plan and not our own selfish desires of the flesh.
When we do this, our reward in heaven will be great!
We will conclude today's lesson with the following three scriptures:
"Blessed is a man who perseveres under trial; for once he has been approved, he will receive the crown of life which the Lord has promised to those who love Him." - James 1:12,

"Blessed are you when 

people insult you and persecute you, and falsely say all kinds of evil against you because of Me. Rejoice and be glad, for your reward in heaven is great; for in the same way they persecuted the prophets who were before you. " - Mathew 5:11-12,

"Let us not lose heart in doing good, for in due time we will reap if we do not grow weary

." - Galatians 6:9.