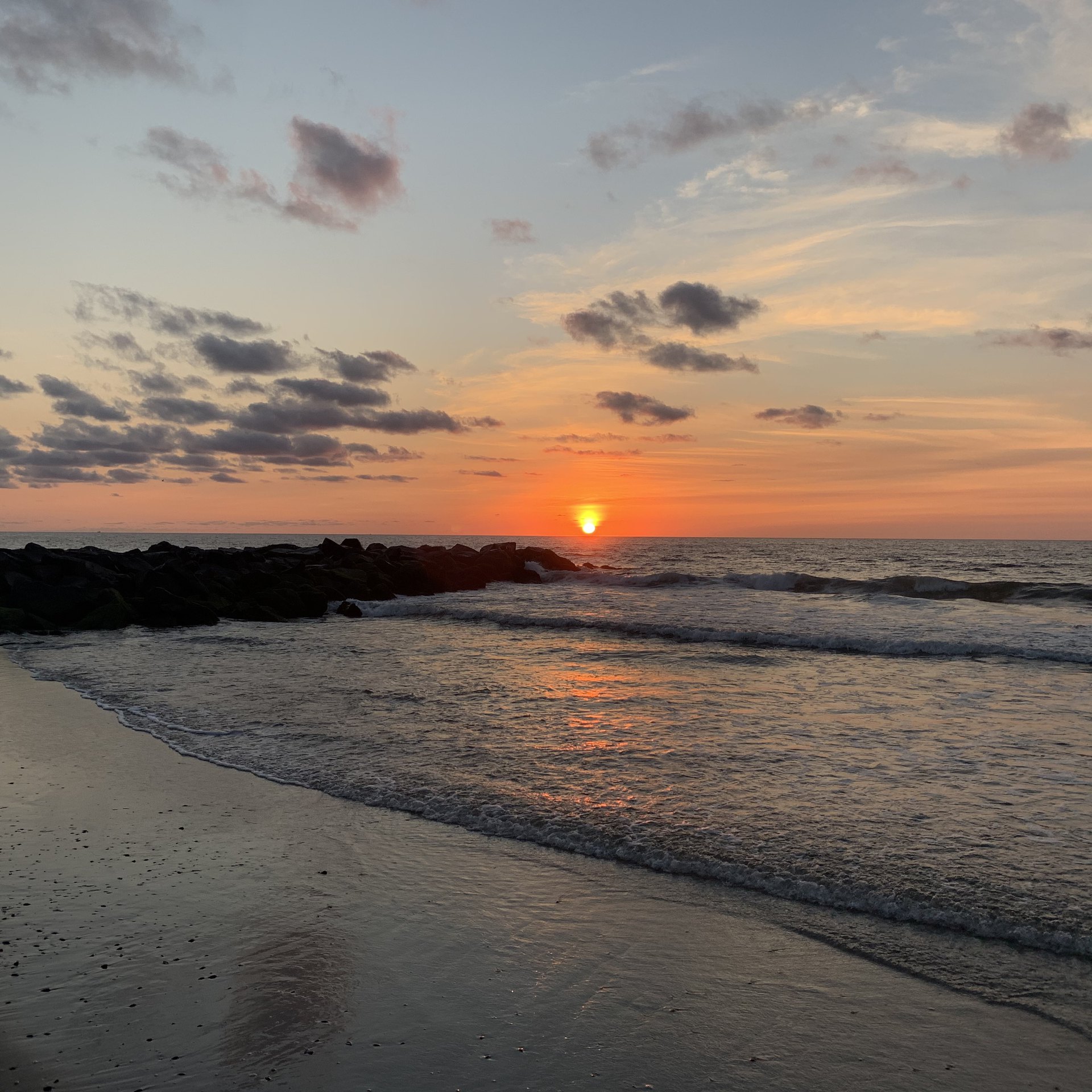 THE EARLY CHURCH
The early church was thriving because everyone was doing their part.  Instead of glorifying themselves, they were glorifying God and serving one another.  When a problem arose, the entire church got involved, and people stepped up to resolve the issue.
"A complaint arose on the part of the Hellenistic Jews against the native Hebrews, because their widows were being overlooked in the daily serving of food.  So the twelve summoned the congregation of the disciples and said, "It is not desirable for us to neglect the word of God in order to serve tables.  Therefore, brethren, select from among you seven men of good reputation, full of the Spirit and of wisdom, whom we may put in charge of this task.  But we will devote ourselves to prayer and to the ministry of the word."  The statement found approval with the whole congregation; and they chose Stephen, a man full of faith and of the Holy Spirit, and Philip, Prochorus, Nicanor, Timon, Parmenas and Nicolas, a proselyte from Antioch." – Acts 6:1-5.
Appointing deacons to tend to the physical needs of the church allowed the twelve apostles to continue to devote themselves to prayer and to the ministry of the word (Acts 6:3-4).  Everyone was looking out for each other and glorifying God.  Because of this, the early church was thriving!  Luke writes:
"The word of God kept on spreading; and the number of the disciples continued to increase greatly in Jerusalem, and a great many of the priests were becoming obedient to the faith." – Acts 6:7.
THE SECRET TO THEIR SUCCESS
The Gospel was spreading, and souls were being saved for two reasons:
People were involved,
People were selfless.
If we want to grow the Lord's Church, we need to follow the example of the early church. 
GETTING INVOLVED
Not everyone can preach and teach the way the early apostles did.  But everyone can do something! 
All of us have been blessed with our own unique Spiritual Gifts.  And whatever those gifts are, we need to put them to work to glorify God.  According to churchgrowth.org:
"People will support the church that meets the needs in their lives or touches the needs and lives of their loved ones. Not only must the church meet the needs, but it must also meet the needs when they occur.  The church that can meet a person's specific need when it occurs will have the best chance of reaching that person for Christ.  How can that best be done? By encouraging church members to use their Spiritual Gifts to meet the needs of non-believers in the community.  For every need in the life of an unsaved person, there is a spiritual gift that helps reach that person for Christ."
UNDERSTANDING WHAT PEOPLE NEED
Of course, you can have all the motivation in the world to serve others, but if you do not take the time to get to know people, how will you know what they need?  There is a wise expression, "People do not care how much you know, until they know how much you care."  One of the best ways to evangelize is to simply find out what the needs of the people are in your area and then put together a plan to help them. 
As people see us serving others, they will become curious and may ask questions.  When these questions come, we should always answer using the appropriate scriptures.
"Sanctify Christ as Lord in your hearts, always being ready to make a defense to everyone who asks you to give an account for the hope that is in you, but with gentleness and respect." – 1 Peter 3:15.
BEING SELFLESS 
This type of service is highly effective at spreading the Gospel.  It requires us to be selfless, and humble, and to put the needs of others ahead of our own.  When we do this, God will be glorified, and our reward will be in heaven.  
Consider the following three Bible verses:
"Do not merely look out for your own personal interests, but also for the interests of others." - Philippians 2:4,
"Love your enemies, and do good, and lend, expecting nothing in return; and your reward will be great, and you will be sons of the Most High." - Luke 6:35,
"Do nothing from selfishness or empty conceit, but with humility of mind regard one another as more important than yourselves." - Philippians 2:3.
CONCLUSION
The early church was successful, in part, because it understood the needs of its members.  People got involved and used their Spiritual Gifts to glorify God and to serve one another.
We will conclude today's lesson with the following four verses.  They all speak about the importance of loving one another:
"If someone says, 'I love God,' and hates his brother, he is a liar; for the one who does not love his brother whom he has seen, cannot love God whom he has not seen.  And this commandment we have from Him, that the one who loves God should love his brother also." - 1 John 4:20-21,
"Above all, keep fervent in your love for one another, because love covers a multitude of sins.  Be hospitable to one another without complaint.  As each one has received a special gift, employ it in serving one another" - 1 Peter 4:8-10,
"A new commandment I give to you, that you love one another, even as I have loved you, that you also love one another.  By this all men will know that you are My disciples, if you have love for one another." - John 13:34-35,
"Be devoted to one another in brotherly love; give preference to one another in honor; not lagging behind in diligence, fervent in spirit, serving the Lord; rejoicing in hope, persevering in tribulation, devoted to prayer, contributing to the needs of the saints, practicing hospitality." - Romans 12:10-13.