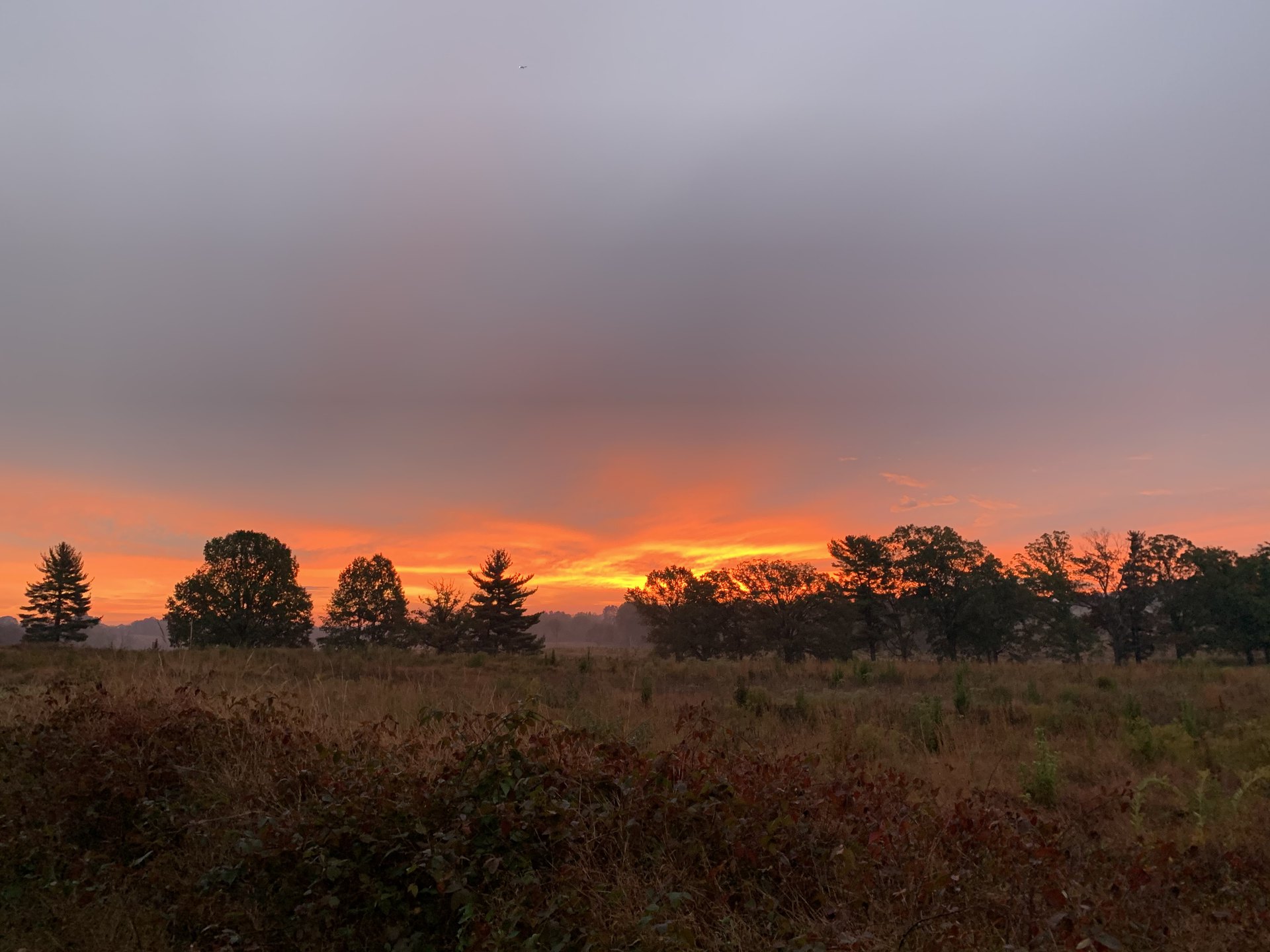 In Chapter 16, we see the seven bowls of the wrath of God poured out as follows:
THE SEVEN BOWLS OF WRATH
Bowl one

became a loathsome and malignant sore upon the men who had the mark of the beast and who worshiped his image.

Bowl two

was poured out into the sea, and it became blood and every living thing in the sea died.

Bowl three

was poured out into the rivers and the springs of waters; and they became blood.

Bowl four

was poured out upon the sun, and it was given to it to scorch men with fire.

Bowl five

was poured out upon the throne of the beast, and his kingdom became darkened; and they gnawed their tongues because of pain, and they blasphemed the God of heaven because of their pains and their sores; and they did not repent of their deeds.

Bowl six

was poured out upon the great river, the Euphrates, and its water was dried up, so that the way would be prepared for the kings from the east.          

Bowl seven

was poured out upon the air, and a loud voice came out of the temple from the throne, saying, "It is done." And there were flashes of lightning and sounds and peals of thunder; and there was a great earthquake, such as there had not been since man came to be upon the earth, so great an earthquake was it, and so mighty. The great city was split into three parts, and the cities of the nations fell. Babylon the great was remembered before God, to give her the cup of the wine of His fierce wrath.   And every island fled away, and the mountains were not found.   And huge hailstones, about one hundred pounds each, came down from heaven upon men; and men blasphemed God because of the plague of the hail, because its plague was extremely severe.
So as God continues to display His mighty powers, many continue to have hard hearts.   Instead of repenting for their sins and begging for mercy, John tells us that, "Men blasphemed God because of the plague of the hail, because its plague was extremely severe."
It is interesting to see how God's wrath will be carried out in the final days. His inspired word is given to us so that we can get ourselves right with God before it is too late.
The Hebrew writer tells us that we all will be judged.
"It is appointed for men to die once and after this comes judgment." – Hebrews: 9:27.
The Revelation that John describes is provided to us as a warning that the time to repent and turn away from our sins has arrived.
In our study of Luke 15, we discussed repentance in more detail. We will conclude today's study with the following excerpt from that study:
Repentance means, "To turn away." In the world of Christianity, it means turning away from sinful, self-serving behavior, and turning towards God. A repentant soul focuses on serving God and others, not themselves. Sometimes we may repent of our sins right away. For other sins, the process can take years. Even though God is patient, we do not want to wait to repent once we become aware of our sins. The Bible teaches us that none of us know what tomorrow will bring (James 4:13-14), and none of us know when the Lord will return (Mathew 24:36).  Therefore, time is of the essence and the time to repent is now.   
There is a relationship between repentance, baptism, and confession. While today's lesson is on repentance and not baptism or confession, our study would be incomplete without mentioning the following two scriptures:
Peter said to them,

 "

Repent

, and each of you be baptized in the name of Jesus Christ for the forgiveness of your sins; and you will receive the gift of the Holy Spirit." - Acts 2:38.

"If we confess our sins, He is faithful and righteous to forgive us our sins and to cleanse us from all unrighteousness. – 1 John 1:9."
Virtual Bible Study's lesson on baptism
Virtual Bible Study's lesson, "Confessing Jesus as Lord and Savior"
Repentance is one of the most important commandments in the Bible. The words, "Repent," and, "Repentance," appear more than 100 times throughout the Bible. Here are a few of the scriptures that talk about the importance of repentance:
"Therefore 

repent

 and turn to God, so that your sins may be wiped away." - Acts 3:19.
"From that time Jesus began to preach and say, '

Repent

, for the kingdom of heaven is at hand.'" - Mathew 4:17.
"The Lord is not slow about His promise, as some count slowness, but is patient toward you, not wishing for any to perish but for all to come to 

repentance

." - 2 Peter 3:9.
"Therefore having overlooked the times of ignorance, God is now declaring to men that all people everywhere should 

repent

." - Acts 17:30.
"Or do you think lightly of the riches of His kindness and tolerance and patience, not knowing that the kindness of God leads you to

repentance

?" - Romans 2:4.
"When they heard this, they quieted down and glorified God, saying, "Well then, God has granted to the Gentiles also the 

repentance

 that leads to life." - Acts 11:18.
"I tell you, no, but unless you 

repent

, you will all likewise perish." - Luke 13:3.
When we repent, we bring joy to the God the Father! That is the point that Jesus makes in the Parable of the Prodigal Son (Luke 15:11-32). In this parable, the younger son asks for blessings from his father, and receives them. Instead of honoring his father with what he has been given, he goes off to a far country and squanders everything on loose living.
When adversity struck in the form of a famine, he became poor and desperate. Luke writes that he finally came to his senses and decided to return to his father (Luke 15:17-18). After being miserable for so long, the son began to see his father, himself, and his circumstances in a new light.
He humbly approached his father asking if he could be a servant. Along the way, he was thinking about what he would say to his father when they were reunited. Luke writes:
"

Father, I have sinned against heaven, and in your sight; I am no longer worthy to be called your son; make me as one of your hired men" – Luke 15:18-19.
The son believed that he had sinned so badly, that the only way his father would only accept him was in a working capacity.  He had accepted responsibility for his actions, turned away from his sins, and returned to his father.   That is the example the God wants us to follow!
What happens next in this parable shows us how God is filled with Joy every time somebody repents of their sins and returns to Him. It also shows us that there are no sins too big for our Father to forgive us if we repent and turn away from them (except for blasphemy of the Holy Spirit).
Virtual Bible Study's lesson on blasphemy of the Holy Spirit
Luke writes:
"So he got up and came to his father. But while he was still a long way off, 

his father saw him and felt compassion for him, and ran and embraced him and kissed him.

  And the son said to him, 'Father, I have sinned against heaven and in your sight; I am no longer worthy to be called your son.' But the father said to his slaves, 'Quickly bring out the best robe and put it on him, and put a ring on his hand and sandals on his feet; and bring the fattened calf, kill it, and let us eat and celebrate; for this son of mine was dead and has come to life again; he was lost and has been found.' And they began to celebrate." – Luke 15:20-24.
How happy we make God when we turn away from a life of sin and devote ourselves to serving Him! If we are not on the road that leads to salvation, we need to repent and come back to our Father. When we do, he will be waiting for us with open arms.