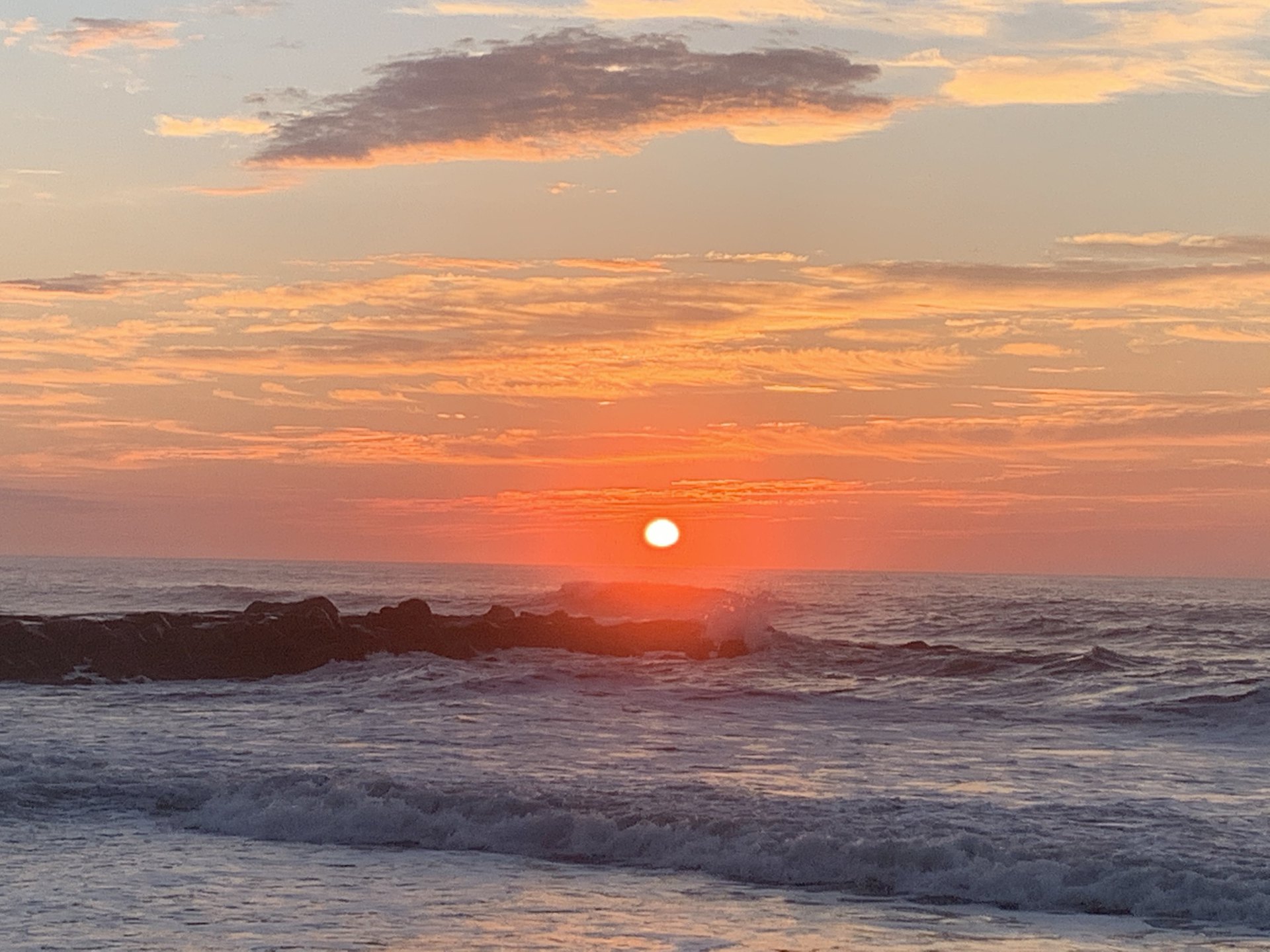 Temptation is a part of life.
Satan understands our vulnerabilities and will do his best to exploit them. Fortunately for us, we have the perfect example of Jesus to teach us how to manage the temptations that we face.
Before we get into the specifics of chapter 4, it is important for us to understand where temptations come from. James 1:13-18 says:
"Let no one say when he is tempted, 'I am being tempted by God'; for God cannot be tempted by evil, and He Himself does not tempt anyone.  But each one is tempted when he is carried away and enticed by his own lust.  Then when lust has conceived, it gives birth to sin; and when sin is accomplished, it brings forth death." – James 1:13-15.
Temptations do not come from God, they come from Satan.God allows Satan to tempt us so that we can mature in our faith and become stronger. He did not remove temptations from Jesus, nor will He remove them from us. He will, however, always provide a way for us to escape the temptations that we face:
"No temptation has overtaken you but such as is common to man; and God is faithful, who will not allow you to be tempted beyond what you are able, but with the temptation will provide the way of escape also, so that you will be able to endure it." - 1 Corinthians 10:13.
There are great blessings that can take place through our suffering and temptation if we will allow the Spirit to work in us. Consider this passage from Paul's letter to the Romans:
"And not only this, but we also exult in our tribulations, knowing that tribulation brings about perseverance;  and perseverance, proven character; and proven character, hope;  and hope does not disappoint, because the love of God has been poured out within our hearts through the Holy Spirit who was given to us." – Romans 5:3-5.
For today's lesson, we will be looking at the three temptations of Jesus found in Luke 4:
"Jesus, full of the Holy Spirit, returned from the Jordan and was led around by the Spirit in the wilderness for forty days, being tempted by the devil. And He ate nothing during those days, and when they had ended, He became hungry.  And the devil said to Him, "If You are the Son of God, tell this stone to become bread."  And Jesus answered him, "It is written, 'Man shall not live on bread alone.'"
 And he led Him up and showed Him all the kingdoms of the world in a moment of time.  And the devil said to Him, "I will give You all this domain and its glory; for it has been handed over to me, and I give it to whomever I wish.  Therefore if You worship before me, it shall all be Yours."  Jesus answered him, "It is written, 'You shall worship the Lord your God and serve Him only.'"
 And he led Him to Jerusalem and had Him stand on the pinnacle of the temple, and said to Him, "If You are the Son of God, throw Yourself down from here; for it is written,
'He will command His angels concerning You to guard You,'
 and,
'On their hands they will bear You up,
So that You will not strike Your foot against a stone.'"
 And Jesus answered and said to him, "It is said, 'You shall not put the Lord your God to the test.'"
 When the devil had finished every temptation, he left Him until an opportune time." – Luke 4:1-13.
There are three things that Jesus does every time He is tempted by Satan:
He applies scripture.

He allows the Spirit to work in His life.

He resists the devil, and the devil flees from Him.
These are the same techniques that we need to follow in our own lives. We will look at them one at a time.
APPLYING THE CORRECT SCRIPTURE TO THE SITATION
The temptations of Jesus were all different:
One involved food when He was starving.

Another involved power.

And the third, glory.
In each of these situations, Jesus applied the correct scripture and let that shape His actions.
2 Timothy 2:15 says:
"Be diligent to present yourself approved to God as a workman who does not need to be ashamed, accurately handling the word of truth."
In the above scripture, Paul encourages Timothy to be, "Diligent" when it comes to his Bible studies.
To be diligent means:
"Constant in effort to accomplish something; attentive and persistent in doing anything." 

"Characterized by steady, earnest, and energetic effort: painstaking." 
If we have not prepared ourselves through the knowledge and understanding of the scriptures, we will be unprepared to combat the temptations of Satan.
ALLOWING THE SPIRIT TO WORK IN OUR LIVES
Chapter 4 of Luke's Gospel begins with these five words:
"Jesus, full of the Spirit."
As we have previously discussed, Luke was a physician, and the most thorough and detail oriented of all the gospel writers. It was not by accident that Luke documented how Jesus was full of the Spirit the whole time He was being tempted. Luke says in verse 1 that Jesus was, "Led by the Spirit in the wilderness for forty days."
Jesus understood the power of allowing the Spirit to lead Him while He was on earth in the form of man. The Holy Spirit is with us to help us. Sometimes our pride gets in the way and misleads us into thinking that we can get through life's struggles on our own. That is a recipe for disaster. When we humble ourselves and admit that we need help, we are wise to turn to the Holy Spirit to lead us and to allow God's plan to unfold the way He intends it to.
The following are some scriptures that highlight the importance of the Holy Spirit:
" I will ask the Father, and He will give you another Helper, that He may be with you forever;  

that is the Spirit of truth, whom the world cannot receive, because it does not see Him or know Him, but you know Him because He abides with you and will be in you." - John 14:15-17.

"But when He, the Spirit of truth, comes, He will guide you into all the truth." - John 16:13.

"But the Helper, the Holy Spirit, whom the Father will send in My name, He will teach you all things, and bring to your remembrance all that I said to you." - John 14:26.

"In the same way the Spirit also helps our weakness; for we do not know how to pray as we should, but the Spirit Himself intercedes for us with groanings too deep for words." - Romans 8:26.
RESISTING THE DEVIL SO THAT HE WILL FLEE FROM US
We should not underestimate Satan! Satan is smart, deceptive, and relentless. Satan understands the scriptures and will try his best to manipulate them to his advantage.
1 Peter 5:8 puts it this way:
"Be of sober spirit, be on the alert. Your adversary, the devil, prowls around like a roaring lion, seeking someone to devour."
The good news for us is that Satan likes an easy target. 
We can protect ourselves against Satan by growing in our knowledge of God's word.
Romans 10:17 says, "So then faith comes by hearing, and hearing by the word of God."
The more we study the Bible, the more difficult a target we become, and the more likely Satan is to move onto an easier target.
James 4:7 says:
"Resist the devil and he will flee from you."   
We will conclude today's study by reviewing the three things that Jesus did whenever He was tempted by Satan.  
THREE THINGS WE CAN DO TO OVERCOME TEMPTATION
APPLY THE CORRECT SCRIPTURE TO THE SITUATION.

ALLOW THE SPIRIT TO WORK IN OUR LIVES.

RESIST THE DEVIL SO THAT HE WILL FLEE FROM US.