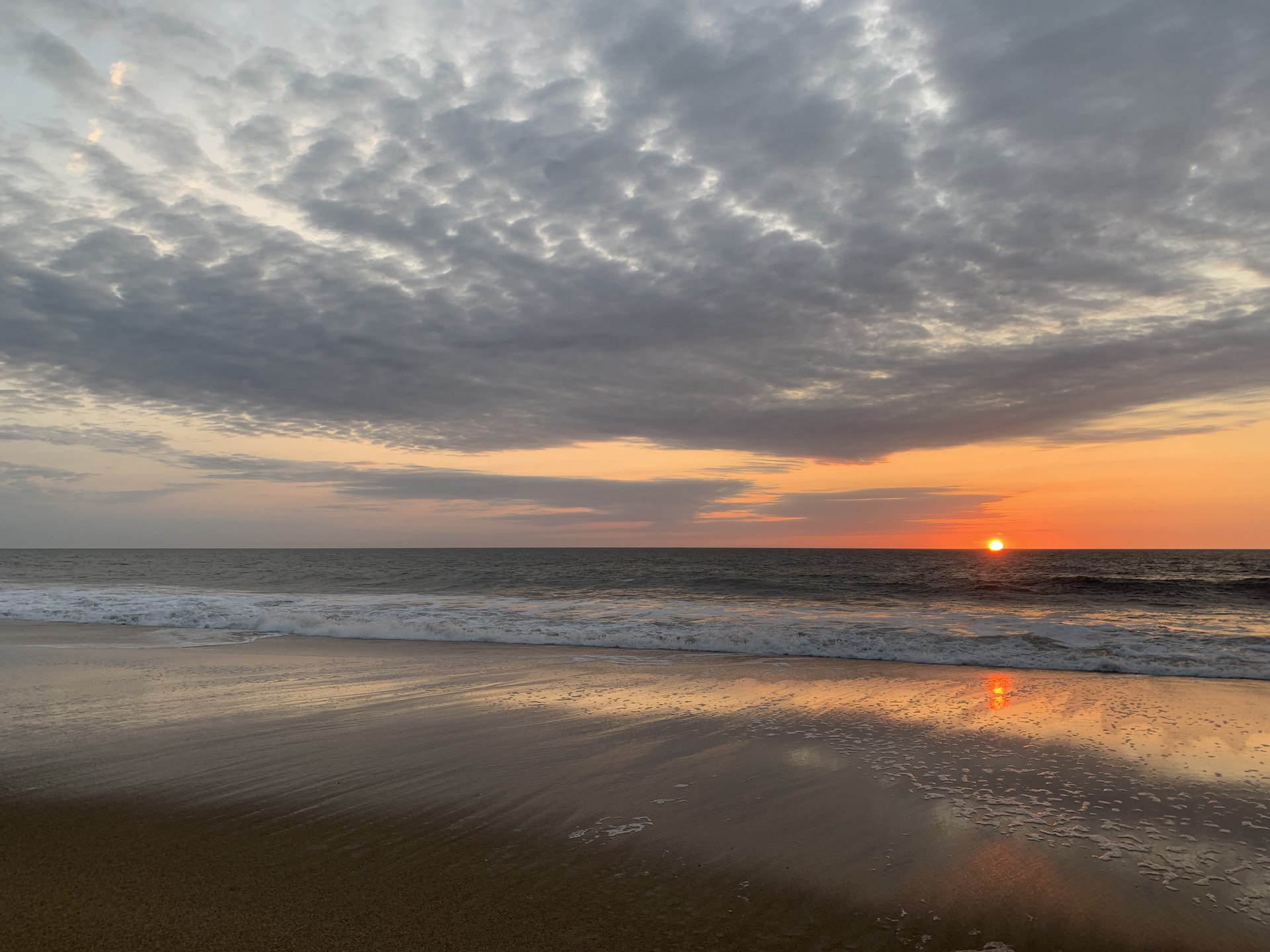 Luke is very thorough in his writings. Chapter 2 begins with Joseph and Mary departing Nazareth to head to Bethlehem to register for the census. While they were in Bethlehem, Mary gave birth to Jesus. There was no room for Jesus in the inn, so Mary wrapped Jesus in cloths and laid Him in the manger.
Luke tells us the story of some shepherds staying out in the fields, keeping watch over their flock by night. An angel of the Lord shone around them and said, "Do not be afraid; for behold, I bring you good news of great joy which will be for all the people; for today in the city of David there has been born for you a Savior, who is Christ the Lord.  This will be a sign for you: you will find a baby wrapped in cloths and lying in a manger."  And suddenly there appeared with the angel a multitude of the heavenly host praising God and saying, "Glory to God in the highest, And on earth peace among men with whom He is pleased."
You may remember from Luke 1 that Zacharias was punished for having doubt when the angel of the Lord appeared to him (he was made unable to speak). Let's compare Zacharias' reaction to that of the shepherds in Chapter 2. Luke tells us beginning in verse 15: "When the angels had gone away from them into heaven, the shepherds began saying to one another, "Let us go straight to Bethlehem then, and see this thing that has happened which the Lord has made known to us." Here, they obey the angel of the Lord and they end up meeting with the Jesus, Mary and Joseph. They told them what the angel of the Lord had told them and "Mary treasured all these things." It says that the shepherds, "Went back, glorifying and praising God for all that they had heard and seen, just as had been told them." Here we see another example that is central to Christianity, those who listen to God and have faith are blessed, those that doubt and do not listen are punished.
The second half of this chapter begins with Jesus at age 12. Jesus, Mary and Joseph were heading to Jerusalem for the Feast of the Passover. Mary and Joseph returned to Nazareth thinking that Jesus was with them. He was not. Jesus stayed behind and was sitting with the teachers, listening to them and asking questions. Luke writes that Mary and Joseph did not know that Jesus stayed behind. They were traveling in a caravan made up of relatives and acquaintances. Once they realized that Jesus was not with them, they headed back to Jerusalem and searched for three days before finding Him. When they found Him, Mary asked Jesus, "Son, why have You treated us this way? Behold, Your father and I have been anxiously looking for You." Jesus responded, "Why is it that you were looking for Me? Did you not know that I had to be in My Father's house?"
This is an important story about putting God first in our lives, above all else, even above family. Satan will tempt us to put other things in our lives ahead of God. If we do that, we will be punished and left unfulfilled. But if we choose to put God first, we will receive His grace, mercy and love and that is all that we need.
"But seek first the kingdom of God and his righteousness, and all these things will be added to you." – Mathew 6:33  Amen