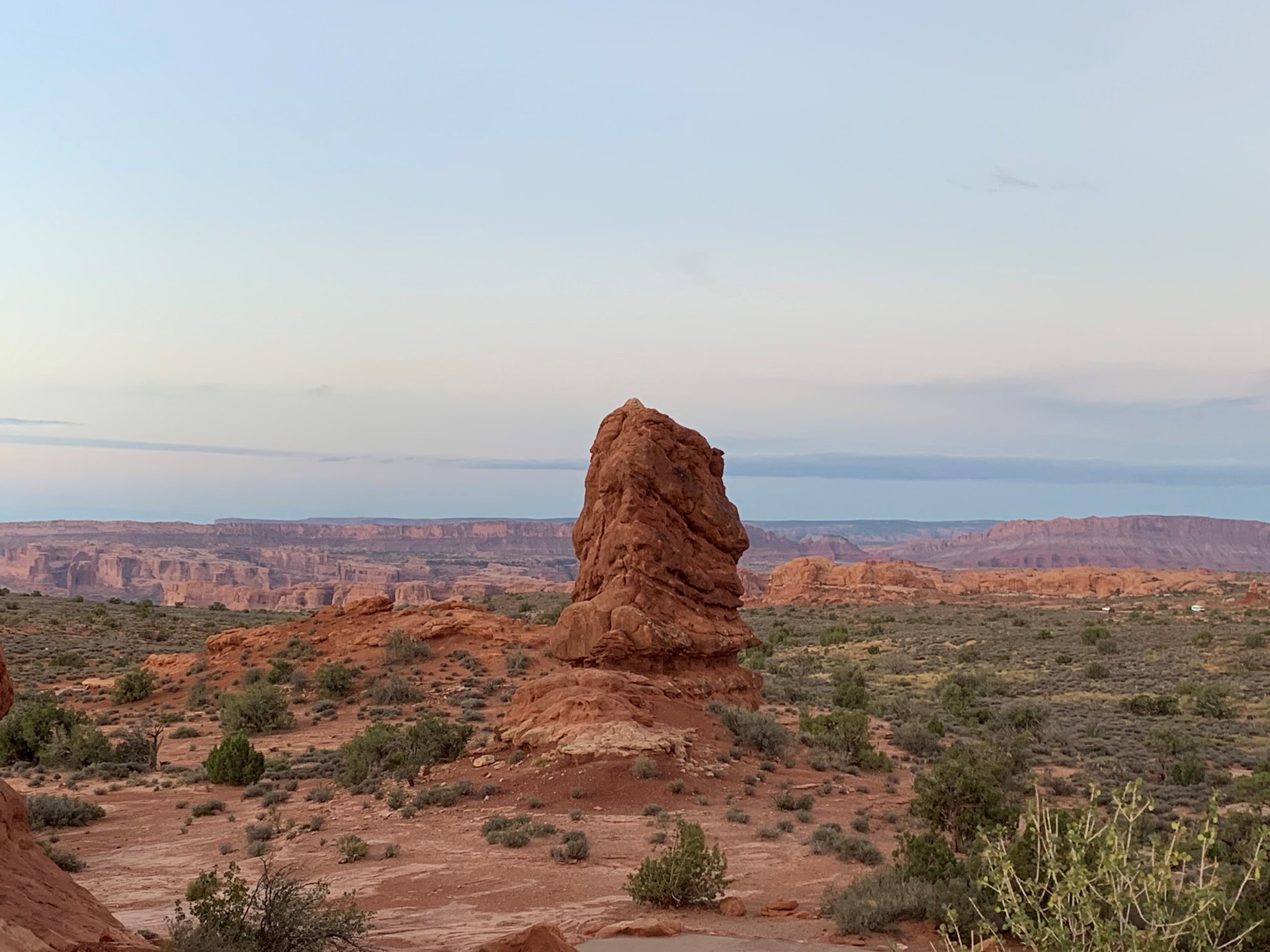 THE APOSTLE PAUL'S HUMILITY
In Ephesians Chapter 3, the Apostle Paul makes the following statement:
"To me, the very least of all saints, this

grace

was given, to preach to the Gentiles the unfathomable riches of Christ." –

Ephesians 3:8

.
In today's lesson we will examine the following three statements about Paul's ministry as we think about our own responsibility to share the good news of Jesus with others:
Paul did not consider himself uniquely talented to share the Gospel,

Paul relied on God's grace to help him evangelize,

Paul believed that with God's help, he could do great things!
PAUL DID NOT CONSIDER HIMSELF UNIQUELY TALENTED TO SHARE THE GOSPEL
Paul was humble when it came to describing his ability to share the Gospel. 
This may seem ironic when we consider that Paul wrote thirteen of the twenty-seven books of the New Testament (forty-eight percent), and that is a tribute to Paul.
For somebody that accomplished so much, Paul's descriptions of himself are quite modest.  Consider the following three verses:
"To me, the very least of all saints, this grace was given, to preach to the Gentiles the unfathomable riches of Christ."

–

Ephesians 3:8

,

"For I am the least of the apostles, and not fit to be called an apostle, because I 

persecuted

the church of God." -

1 Corinthians 15:9

,

"I thank Christ Jesus our Lord, who has strengthened me, because He considered me faithful, putting me into service, even though I was formerly a blasphemer and a persecutor and a violent aggressor. Yet I was shown

mercy

because I acted ignorantly in unbelief; and the grace of our Lord was more than abundant, with the 

faith

and 

love

which are found in Christ Jesus.  It is a trustworthy statement, deserving full acceptance, that Christ Jesus came into the world to save sinners, among whom I am foremost of all." -

1 Timothy 1:13-15

.
We do not have to be a gifted speaker or accomplished theologian to share the good news of Jesus.
All we need to do is share our story about what God has done for us, and why we decided to follow Jesus. 
The Bible teaches us that if we receive Jesus, we are given the right to become children of God (John 1:12-13).  And that is the only credential that we need to share the good news of Jesus!
PAUL RELIED ON GOD'S GRACE TO HELP HIM EVANGELIZE
The word "grace" is translated to mean, "unmerited favor," or receiving something that we have not earned. 
God's grace is offered in abundance to those that put their trust in Him. 
Paul knew this, and that allowed him to have confidence in sharing the Gospel.  He spoke about this in his first letter to the Corinthians:
"But by the grace of God I am what I am, and His grace toward me did not prove vain; but I labored even more than all of them, yet not I, but the grace of God with me.  Whether then it was I or they, so we preach and so you believed." –

1 Corinthians 15:10-11

.
BIBLE VERSES ABOUT GOD'S GRACE
Throughout the Bible, we read about God's amazing grace.  For today's lesson, we have highlighted the following three verses:
"For by grace you have been saved through faith; and that not of yourselves, it is the gift of God; not as a result of works, so that no one may boast. For we are His workmanship, created in Christ Jesus for good works, which God prepared beforehand so that we would walk in them." -

Ephesians 2:8-10

,

"For the grace of God has appeared, bringing salvation to all men, instructing us to deny ungodliness and worldly desires and to live sensibly,

righteously

and godly in the present age." -

Titus 2:11-12

,

"And God is able to make all grace abound to you, so that always having all sufficiency in everything, you may have an abundance for every good deed." -

2 Corinthians 9:8

.
Just as Paul relied on God's grace, so should we! 
It is not our fancy words or our perfect recollection of the scriptures that is going to help bring others to Christ, it is God's grace working through us that will make the difference!
PAUL BELIEVED THAT WITH GOD'S HELP HE COULD DO GREAT THINGS!
Mark's Gospel records a conversation between Jesus and Peter, where Jesus says to Peter:
"Have faith in God.  Truly I say to you, whoever says to this mountain, 'Be taken up and cast into the sea,' and does not doubt in his heart, but believes that what he says is going to happen, it will be granted him.  Therefore I say to you, all things for which you 

pray

and ask, believe that you have received them, and they will be granted you." –

Mark 11:22-24

.
Jesus said in His Sermon on the Mount:
"Ask, and it will be given to you; seek, and you will find; knock, and it will be opened to you.  For everyone who asks receives, and he who seeks finds, and to him who knocks it will be opened." –

Mathew 7:7-8

.
If our motives are pure, and we ask for the right reasons, with God's help there is nothing that we cannot achieve!
Therefore, we should set lofty goals for ourselves when it comes to serving God and telling others about Jesus. 
CONCLUSION
In the great commission, Jesus gives the following command:
"Go therefore and make disciples of all the nations, 

baptizing

them in the name of the Father and the Son and the 

Holy Spirit

,  

teaching them to observe all that I commanded you; and lo, I am with you always, even to the end of the age." –

Mathew 28:19-20

.
We do not have to rely on fancy words, or a formal education to share the good news of Jesus with others. 
By the grace of God, we can do great things when it comes to sharing the Gospel.  All we need to do is act on faith and trust in God! 
We will end today's lesson with the following scripture:
"Do not fear, for I am with you; Do not be afraid, for I am your God.  I will strengthen you, I will also help you, I will also uphold you with My righteous right hand." -

Isaiah 41:10

.