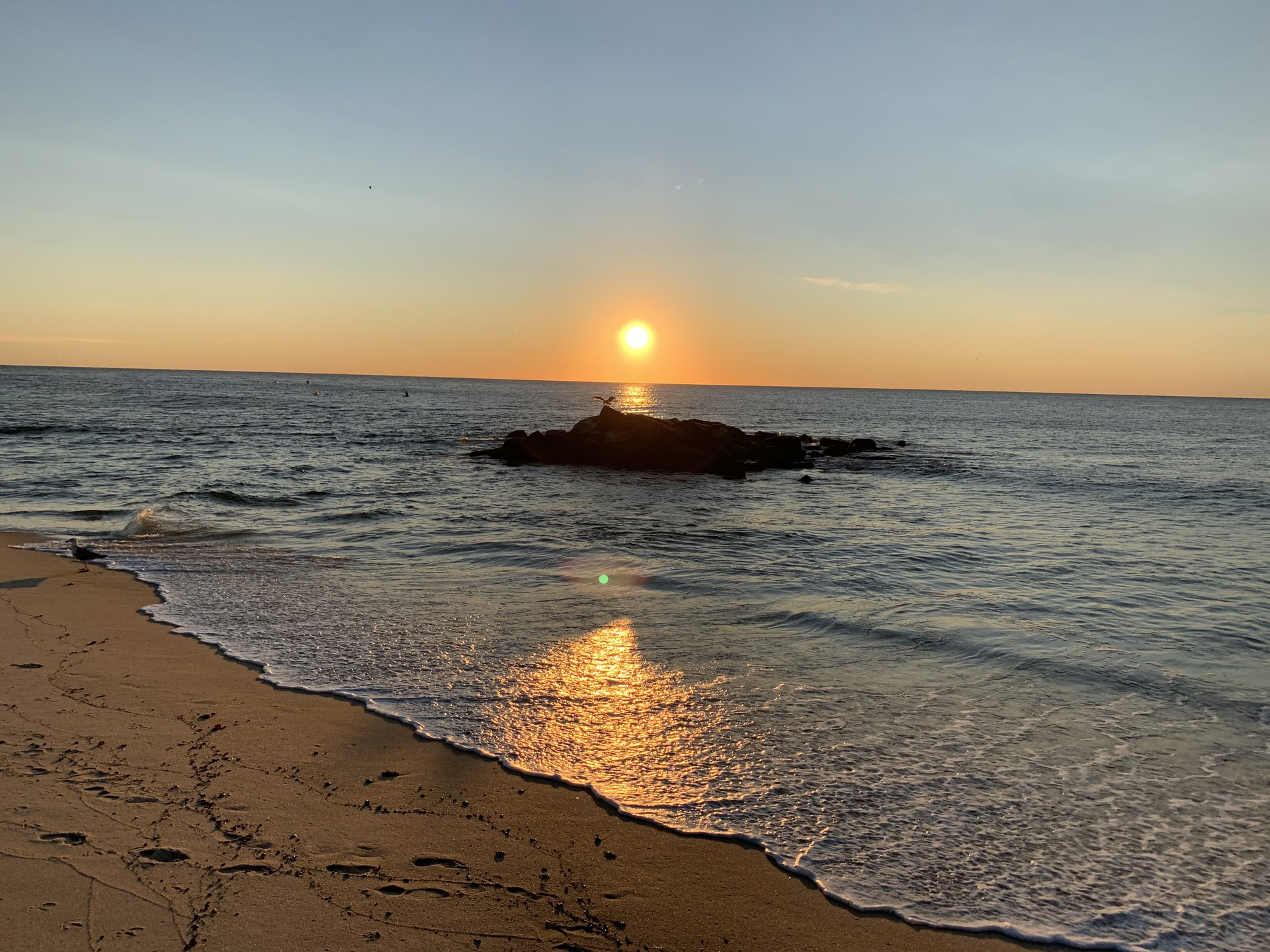 It is in Chapter 16 that Jesus speaks one of the most encouraging scriptures of the Bible:
"These things I have spoken to you so that in Me you may have peace. In the world you have tribulation, but take courage; I have overcome the world." – John 16:33.
These words, spoken directly by Jesus, can be broken down into four parts:
"In Me you may have peace." – If we seek peace through anyone or anything other than Jesus, we are wasting our time. Only in Jesus, can we be truly at peace despite our circumstances.

"In the world you have tribulation." – Jesus does not sugarcoat His message. He let His disciples now, as the Bible lets us know, things are going to get hard at some point during our time on earth.

"But take courage." – Jesus is encouraging all of us to bravely, and confidently, keep going, no matter how hard things get.

"I have overcome the world." – Jesus is bigger than any problem that we are going to face. He overcame sin and death for us. All we have to do is follow Him and His teachings, and we can be with Him forever in heaven. There will be no tears, no pain, and no suffering any more once we get to heaven.
Will life get difficult sometimes? Yes.
Will there be challenges that seem insurmountable? Yes.
But whatever pain and suffering we are going to experience; we need to always remember that Jesus overcame the world! Because of this, we can have hope, in a cold, sometimes cruel world.
"Hope" is one of the most important things in the world. It is right up there with love. Without hope we have nothing to look forward to.
Jesus understood this. Throughout His life, Jesus was isolated and threatened. Yet through it all, Jesus never lost hope. He was kind to strangers, compassionate, gentle, and warm.
Jesus had reason to be hopeful. He knew that whatever suffering He was going through on earth, no matter how terrible, was only temporary. Conversely, He knew how beautiful Heaven was, and He knew that Heaven is forever.
About Heaven, John wrote:
"And He will wipe away every tear from their eyes; and there will no longer be any death; there will no longer be any mourning, or crying, or pain. – Revelation 21:4.
John 16:22 says:
"Therefore you too have grief now; but I will see you again, and your heart will rejoice, and no one will take your joy away from you."
Jesus spoke these words to encourage His disciples, and us, to keep fighting the good fight!
"Fight the good fight of faith; take hold of the eternal life to which you were called." – 1 Timothy 6:12.
With so much trouble and anxiety in the world, we can lose our hope if we are not careful. If we focus on what is being reported in the news, or the problems that are all around us, we will become dejected and beaten down.
It comes down to who we decide to listen to.
If we listen to the negative voices of the world, our days will be spent focusing on selfishness, greed, and sin. However, if we fill our days learning about God and growing in our faith, our days will be filled with hope, purpose, and love.
It matters who we listen to and it matters what our priorities are.
There is one other scripture that we want to focus on and then the lesson will be yours.
"But when He, the Spirit of truth, comes, He will guide you into all the truth." – John 16:13.
When Jesus ascended into heaven, He did not leave us to fend for ourselves until He returns. Far from it! He left us with the Holy Spirit, our Comforter, our Helper.
During our forum discussion on the Holy Spirit, we mentioned the following:
"The Bible lets us read God's word, but the Holy Spirit lets us feel it. For matters that we are not sure of, it is best to pray to God and allow the Spirit to work in our lives. It is ok not to know. God was very particular about what He put into the Bible and what He left out. For example, He says in Revelation 22:18-19, 'I testify to everyone who hears the words of the prophecy of this book: if anyone adds to them, God will add to him the plagues which are written in this book;and if anyone takes away from the words of the book of this prophecy, God will take away his part from the tree of life and from the holy city, which are written in this book.'  So it is ok not to know everything. We can trust that God has given us all the information that we need and provided the Holy Spirit to help us navigate through all other matters. When we accept this, life will become less worrisome and less complicate."
To read our complete forum discussion on The Holy Spirit, click the link below:
Virtual Bible Study's forum discussion on the Holy Spirit
In conclusion, we understand that life is going to challenge us. God uses the hard times to discipline us, and to teach us. Nothing we are going to face, is bigger than God!  When we put our trust in Him, and allow His Spirit to work in our lives, we will be just fine.
Jesus has overcome the world!