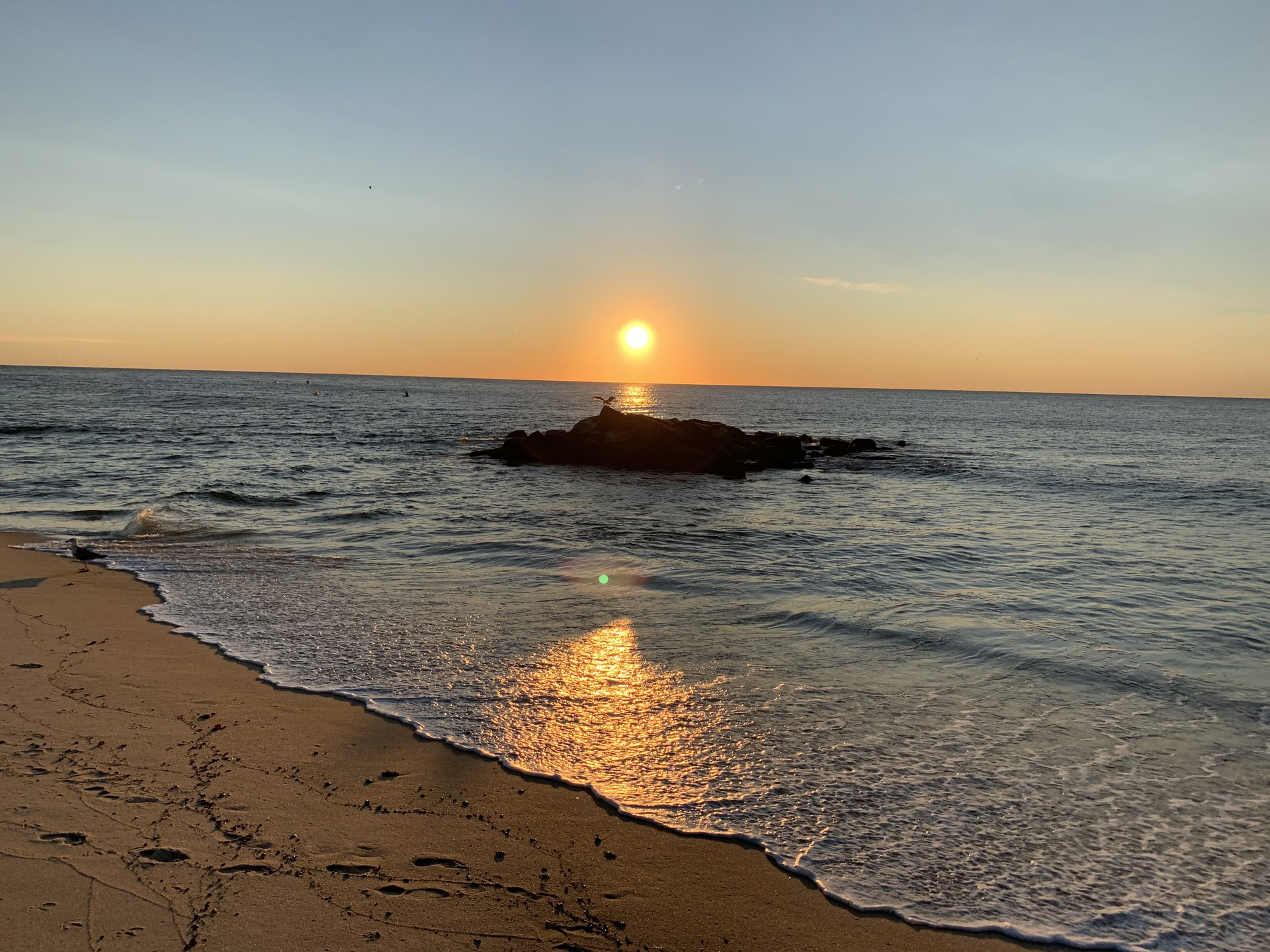 "These things I have spoken to you so that in Me you may have peace. In the world you have tribulation, but take courage; I have overcome the world." – John 16:33.
These words, spoken directly by Jesus, can be broken down into the following four parts:
"

In Me you may have peace.

" – If we seek peace through anyone or anything other than Jesus, we will be disappointed.   Only in Jesus, can we truly be at peace,  
"

In the world you have tribulation.

" – Jesus does not sugarcoat His message here.   He lets His disciples know that life is going to get hard.   Jesus let His disciple know that they can expect tribulation to be a part of their life on earth.   That is the way it will be until Jesus defeats Satan as foretold in Revelation 20,
"

But take courage.

" – Jesus is encouraging all of us to bravely keep going, no matter how hard things get,
"

I have overcome the world.

" – Jesus is bigger than any problem that we are going to face.   He overcame sin, He will overcome Satan, and He overcame death when He rose from the grave and was resurrected.   If we follow Him and His teachings, we will be with Him forever in heaven.   There will be no tears, no pain, and no suffering for the rest of eternity.   This is the

hope

that we have in Jesus!
Will life get difficult sometimes?   Yes.
Will there be challenges that seem insurmountable?   Yes.
But we will get through it all if we obey the Gospel and allow God's plan for us to unfold.  
Jesus overcame the world!   Because of this, we can have hope in a cold, sometimes cruel world.  
HOPE
Hope is one of the most important things that anyone can have.   It is right up there with love.   Without hope, we have nothing to believe in, and nothing to look forward to.   What a horrible way that would be to go through life!   Why would anybody want to go through life with nothing to believe in, and nothing to look forward to?
Jesus understood the importance of hope.   Throughout His life, He was isolated, chased, betrayed, and threatened.   Yet through it all, Jesus never lost hope!   He was kind to strangers, compassionate, gentle, and warm.  
Jesus knew that whatever suffering He experienced on earth would only be temporary.   Jesus knew how beautiful and peaceful it was to be in Heaven with His Father, and He knew that Heaven was forever.   That hope allowed Him to endure the horrible things that He had to go through.   Hope can do the same thing for us!
About Heaven, John wrote:
"There will no longer be any death; there will no longer be any mourning, or crying, or pain. –

Revelation 21:4

.
With so much trouble and anxiety in the world, we can lose our hope if we are not careful.   If we focus on what is being reported in the news, or all the problems in the world, we will become dejected and beaten down.
Once again, we have a choice to make.   Who will we listen to?  
If we listen to the world, we will be told that sin is ok because "everyone does it."
If we listen to the world, we will be told to get as much as we can for ourselves.  
This path leads to eternity in Hell.  
However, if we listen to God and the inspired words in His Bible, we will be fulfilled like never before.  
If we listen to God, we will know that sin separates us from Him, and we will value living a lifestyle that does not include sin.   Sure we will trip up and sin from time to time.   But that will not be who we are.   That will not be our true character.   If we listen to God, our days will be filled with hope, purpose, and love.
THE HOLY SPIRIT
When Jesus ascended into heaven, He did not leave us to fend for ourselves until He returns.   Far from it!   He left us with the Holy Spirit!
"But when He, the Spirit of truth, comes, He will guide you into all the truth." –

John 16:13

.  
Anybody who minimizes the importance of The Holy Spirit does not understand The Holy Spirit.  The Holy Spirit is the Spirit of God!  And because God and Jesus are one, it is the Spirit of Jesus as well.  The Holy Spirit is there to help us make decisions in life and to get through times of adversity.   He is our Helper!
CONCLUSION
We understand that we are going to suffer.   God uses these challenging times to discipline and to teach us.   And as we suffer, we need to keep everything in its proper perspective.   Nothing we are going to face is bigger than God, and any pain that we are in is only temporary.  
We must experience temporary pain for eternal glory, just as Jesus did on the cross!   As Jesus said Himself:
"If anyone wishes to come after Me, he must deny himself, and take up his cross and follow Me. 

For whoever wishes to save his life will lose it; but whoever loses his life for My sake will find it." –

Mathew 16:24-25

.
And in the end, if we follow Jesus, He will lead us home!   He has overcome the world!