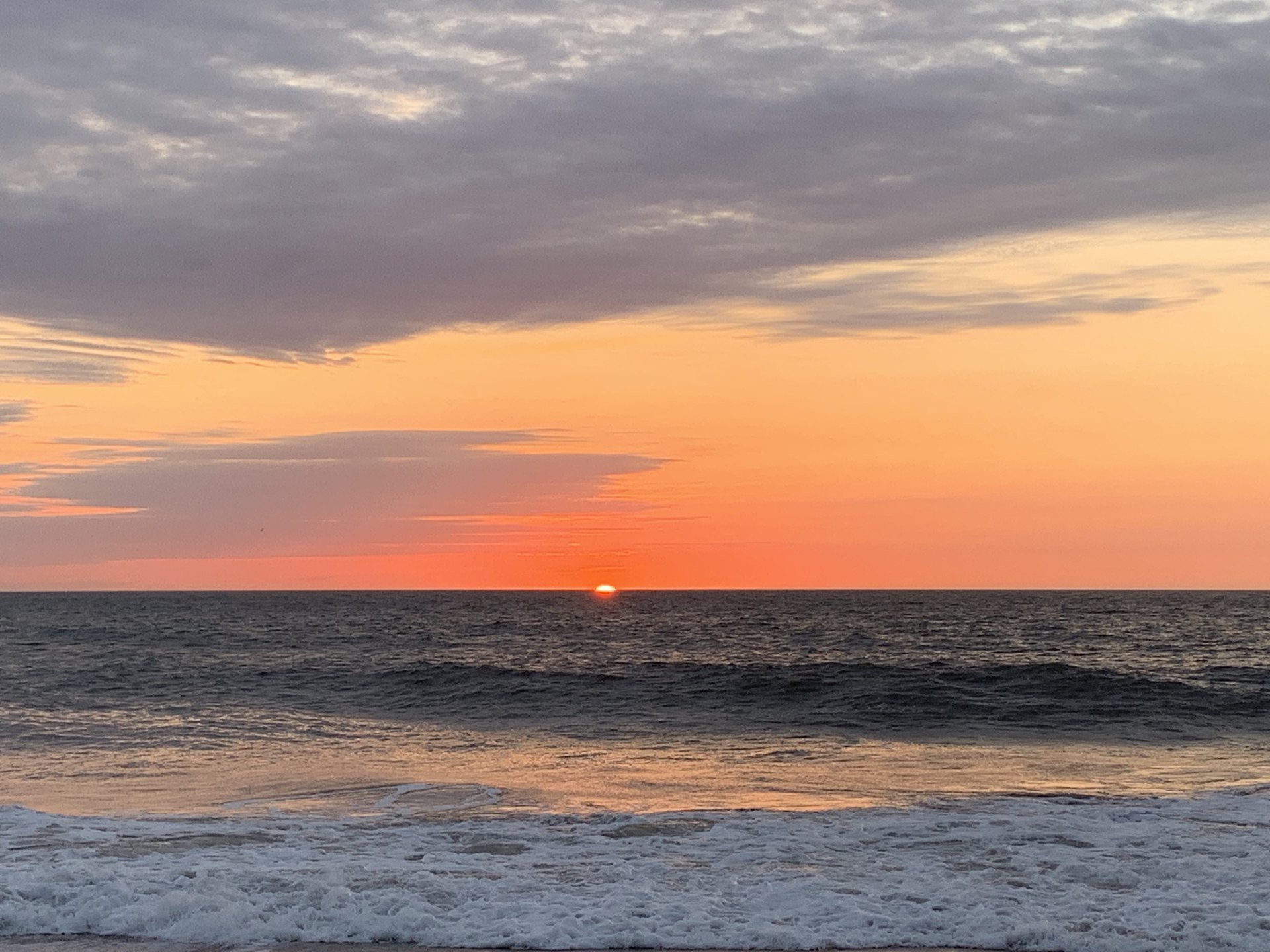 Chapter 10 begins with what most translations call, "The Parable of the Good Shepherd." Jesus is making an analogy between how a shepherd takes care of their sheep, and how Jesus takes care of us.
Like a good shepherd, Jesus goes out before us. We follow Him wherever He wants us to go, because His voice is familiar to us and we trust Him. In verses 12-13, Jesus says, "He who is a hired hand, and not a shepherd, who is not the owner of the sheep, sees the wolf coming, and leaves the sheep and flees, and the wolf snatches them and scatters them. He flees because he is a hired hand and is not concerned about the sheep."
So there is a major difference between Jesus, and everyone else. Just as the hired hand flees when the real danger comes, our earthly protectors can not be counted on to ALWAYS be there for us. Jesus, however, is different. Jesus knows all and sees all and won't abandon us in our time of need. When the wolves come into our lives, the right place for our trust to be is with Him.
Like the good shepherd, Jesus watches out for us and provides us ways to escape.
"No temptation has overtaken you but such as is common to man; and God is faithful, who will not allow you to be tempted beyond what you are able, but with the temptation will provide the way of escape also, so that you will be able to endure it." – 1 Corinthians 10:13
There is plenty of evil in the world. Without Jesus as our shepherd, we would be devoured by the Devil. If we trust in Jesus to be our protector, He will protect us. But we must listen to His voice and follow His commands.
"But the Lord is faithful, and He will strengthen and protect you from the evil one." – 2 Thessalonians 3:3 
Jesus also refers to Himself as, "The Door."
"Truly, truly, I say to you, I am the door of the sheep. All who came before Me are thieves and robbers, but the sheep did not hear them. I am the door; if anyone enters through Me, he will be saved, and will go in and out and find pasture. The thief comes only to steal and kill and destroy; I came that they may have life, and have it abundantly." – John 10:7-10
There are 3 points that Jesus makes in the above passage:
Anybody that came before Him claiming to be the Christ was, "A thief and a robber." – Verse 7

Because Jesus is the door, anyone who enters through Him will be saved, and will go in and out and find pasture. – Verse 9

Unlike the thief who comes only to steal and destroy, Jesus came so that we might have life, and have it abundantly. – Verse 10
The other significant part of chapter 10 is the increasing hostility towards Jesus on the part of the Jewish leaders. They question Jesus, accuse Him of blasphemy, pick up stones to stone Him with, and try again to seize Him. Verse 39 says that Jesus, "Eluded their grasp." It was not yet His time to be glorified on the cross.