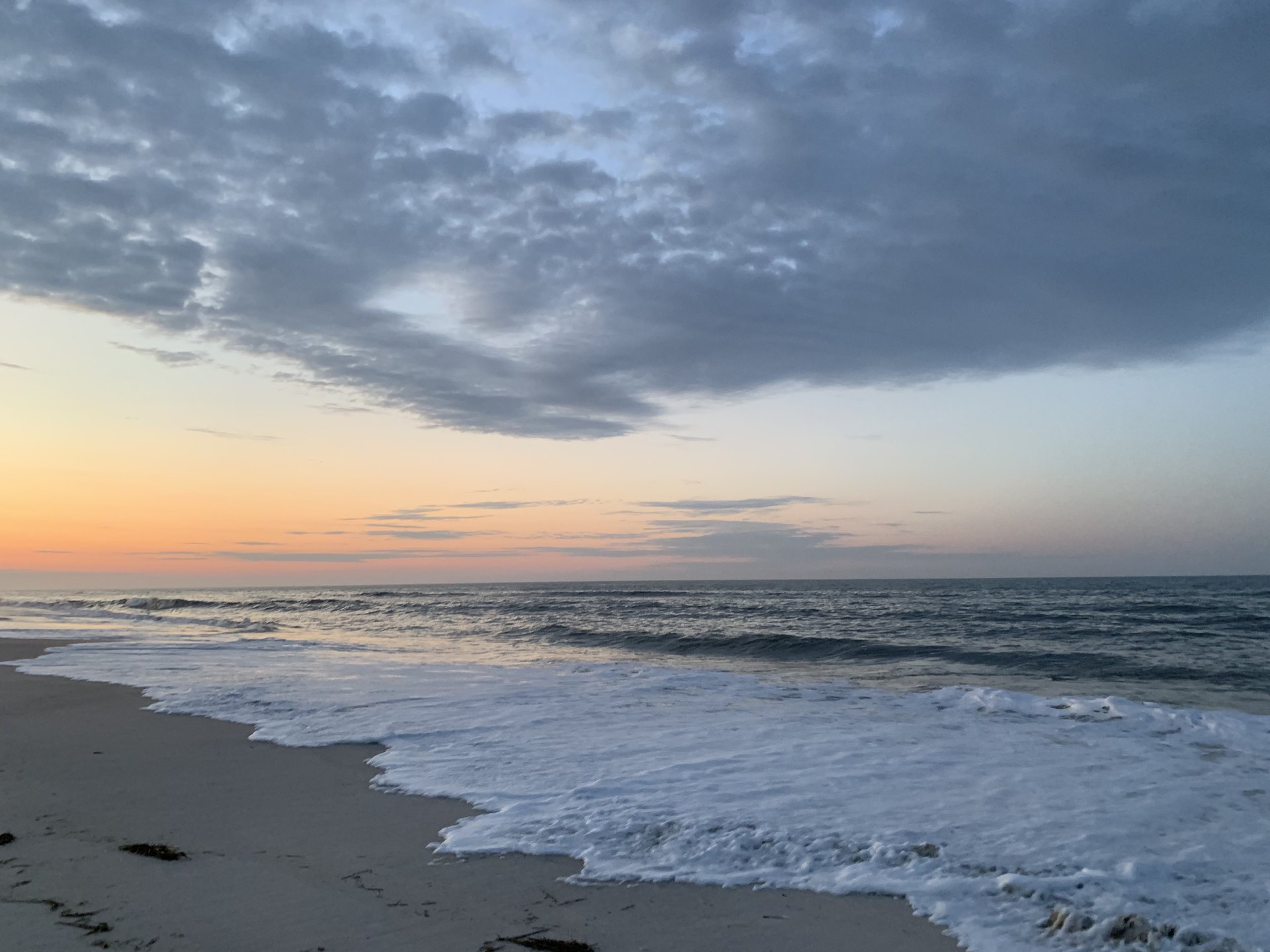 It was a big deal that the gentiles received the Holy Spirit. However, when Peter arrived in Jerusalem, the Jews took issue with him and said, "You went to uncircumcised men and ate with them." It sounds like they were jealous and maybe wanted to keep the Good News for themselves. Thankfully Peter saw the bigger picture.
Peter responds, "I was in the city of Joppa praying; and in a trance I saw a vision, an object coming down like a great sheet lowered by four corners from the sky; and it came right down to me, and when I had fixed my gaze on it and was observing it I saw the four-footed animals of the earth and the wild beasts and the crawling creatures and the birds of the air.  I also heard a voice saying to me, 'Get up, Peter; kill and eat.' But I said, 'By no means, Lord, for nothing unholy or unclean has ever entered my mouth.' But a voice from heaven answered a second time, 'What God has cleansed, no longer consider unholy.' This happened three times, and everything was drawn back up into the sky.  And behold, at that moment three men appeared at the house in which we were staying, having been sent to me from Caesarea. The Spirit told me to go with them without misgivings. These six brethren also went with me and we entered the man's house.  And he reported to us how he had seen the angel standing in his house, and saying, 'Send to Joppa and have Simon, who is also called Peter, brought here;  and he will speak words to you by which you will be saved, you and all your household.' And as I began to speak, the Holy Spirit fell upon them just as He did upon us at the beginning.  And I remembered the word of the Lord, how He used to say, 'John baptized with water, but you will be baptized with the Holy Spirit.' Therefore if God gave to them the same gift as He gave to us also after believing in the Lord Jesus Christ, who was I that I could stand in God's way?"  When they heard this, they quieted down and glorified God, saying, "Well then, God has granted to the Gentiles also the repentance that leads to life."
What an amazing sequence of events. Is it the devil's work that makes us sometimes want to keep something good all to ourselves? Why would somebody that received something as precious as the Holy Spirit want to keep it to themselves and prevent others from receiving it? That behavior does not glorify God. It is a good thing that Peter allowed the Spirit within him to explain everything so clearly. As Luke writes beginning in verse 18, "When they heard this, they quieted down and glorified God, saying, "Well then, God has granted to the Gentiles also the repentance that leads to life."
Jesus' blood was poured out for everyone, not some. God's word is written for everyone, not some. When we understand the depth of God's grace and mercy, we get energized and excited to share it with others so that they too can experience God's love. God wants us to glorify Him by sharing what He has done in our lives.
We also learn from Luke's writing that it was men from Cyprus and Cyrene that came to Antioch and beginning speaking to the Greeks. We learn that many believed after listening. News of their success traveled back to Jerusalem and they sent Barnabas off to Antioch. Luke writes that Barnabas was, "A good man, and full of the Holy Spirit and Faith." Barnabas' efforts to teach about Jesus were successful and he left for Tarsus to look for Saul. He found Saul and brought him back to Antioch where they were first called "Christians." They were in Antioch for an entire year where they met with the church and taught many.
One of the biggest lessons from Acts 11 is that God's word is written for all people. It is the same today as it was when it was written and it will never change. We are the people that are to share God's word with all people today, just as the original Christians did. Through today's technology, we can reach many more people than ever before. Pray that we can be bold in speaking God's word and humble enough to pray for God to bless our efforts to glorify Him. Amen