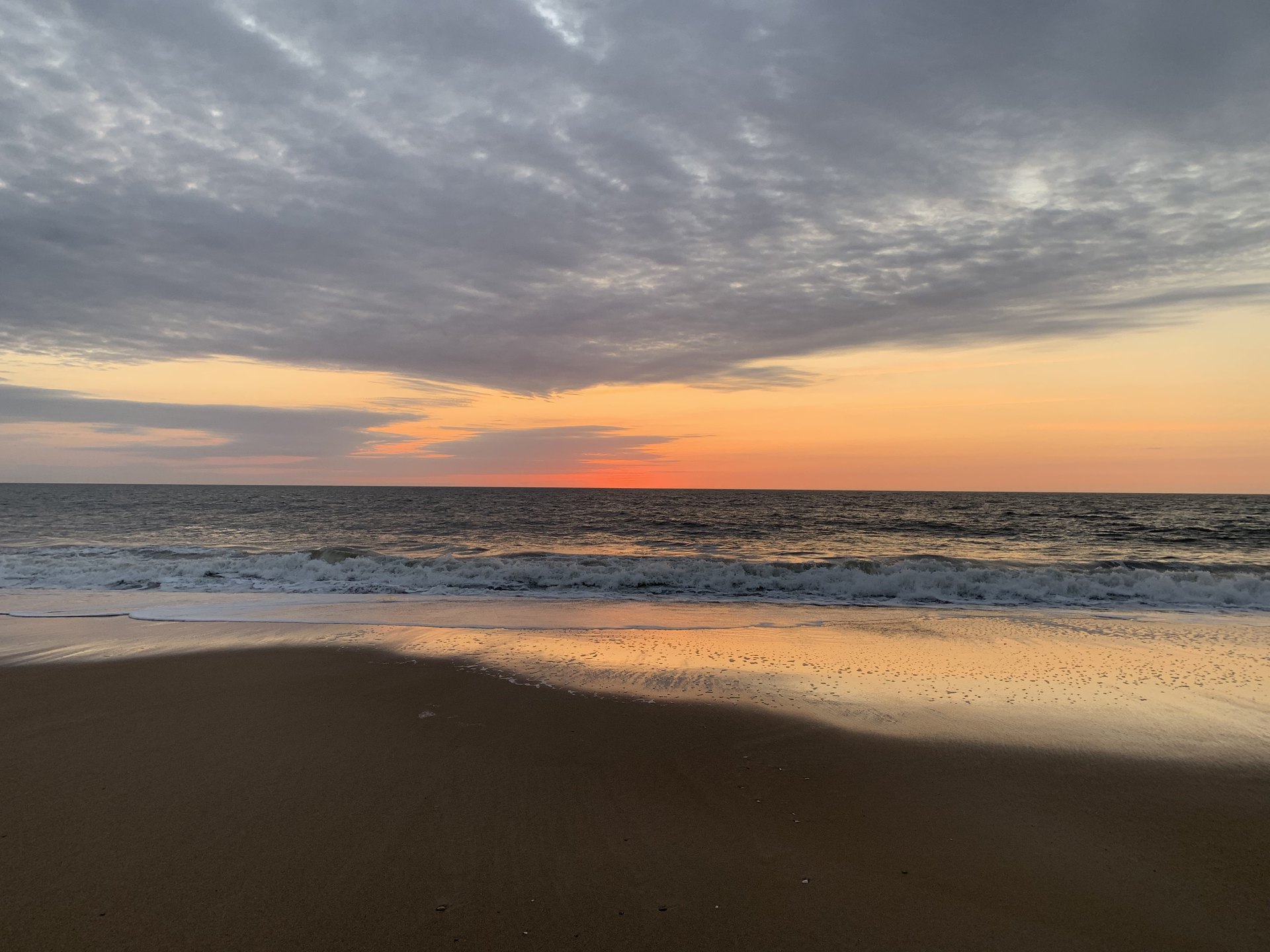 The Parable of the Laborers found in Mathew 20:1-16 shows us that it is never too late to follow Jesus. In this parable, the owner of a vineyard hires several workers to work on his property. He agrees to pay them each 1 denarius (The denarius was the currency of the time and was equal to one day's wages). He hires workers at different times of the day, some work there all day, others get there later, and others get there late in the day and work for only a short time.
Those that were working all day are jealous of the workers that received the same reward for doing less work. The owner of the vineyard reminds them that it is his vineyard and therefore he will decide how to reward his workers. He also reminds them that they all had agreed to their wages.
The purpose of this parable is to remind us that not everyone repents and follows Jesus at the same point in their lives, yet they all go to heaven. Those that have been serving Jesus for many years may become jealous at those that have only been serving Jesus a short period of time, although this is certainly not the proper attitude to have. Instead of becoming jealous, we should rejoice over every saved soul!
Like the owner of the vineyard, God will be the judge of who goes to heaven and who goes to hell. Hebrews 9:27 says:
"It is appointed for men to die once and after this comes judgement."
For those that are concerned about somebody getting to heaven that has obeyed the Gospel for only a short period of time, consider these two points:
God knows what He is doing, and it is not for us to question His decisions. As it says in Isaiah 55:8-9, "For My thoughts are not your thoughts, nor are your ways My ways," declares the Lord. "For as the heavens are higher than the earth, so are My ways higher than your ways and My thoughts than your thoughts."

Can you imagine how lost the world would be if there was a line drawn in the sand and at some point, it was decided that somebody had waited too long to repent and follow Jesus? There would be no hope, and without hope, we would be lost.
God does not put limits on His amazing grace. Consider 2 Peter 3:9:
"The Lord is not slow about His promise, as some count slowness, but is patient toward you, not wishing for any to perish but for all to come to repentance."
God loves us and He wants us to love Him. The invitation to be saved is always open to us. It is never too late!
There are two other lessons for us to cover from chapter 20, humility, and compassion.
HUMILITY
Mathew 20:20-28 says:
"Then the mother of the sons of Zebedee came to Jesus with her sons, bowing down and making a request of Him.  And He said to her, "What do you wish?" She said to Him, "Command that in Your kingdom these two sons of mine may sit one on Your right and one on Your left." But Jesus answered, "You do not know what you are asking. Are you able to drink the cup that I am about to drink?" They said to Him, "We are able."  He said to them, "My cup you shall drink; but to sit on My right and on My left, this is not Mine to give, but it is for those for whom it has been prepared by My Father."
 And hearing this, the ten became indignant with the two brothers.  But Jesus called them to Himself and said, "You know that the rulers of the Gentiles lord it over them, and their great men exercise authority over them.  It is not this way among you, but whoever wishes to become great among you shall be your servant,  and whoever wishes to be first among you shall be your slave;  just as the Son of Man did not come to be served, but to serve, and to give His life a ransom for many."
The verse that we will focus on here is Mathew 20:27-28:
"Whoever wishes to become great among you shall be your servant,  and whoever wishes to be first among you shall be your slave;  just as the Son of Man did not come to be served, but to serve, and to give His life a ransom for many."
God wants us to serve others and not to be driven by ambition or greed. The second greatest commandment says that we are to love our neighbor as ourselves (Mathew 22:36-40). If we want to be great in the eyes of God, we need to serve others, just as Jesus did.
COMPASSION
Mathew 20:29-34 shows us another example of the compassion of Jesus.
"As they were leaving Jericho, a large crowd followed Him.  And two blind men sitting by the road, hearing that Jesus was passing by, cried out, 'Lord, have mercy on us, Son of David!' The crowd sternly told them to be quiet, but they cried out all the more, 'Lord, Son of David, have mercy on us!' And Jesus stopped and called them, and said, 'What do you want Me to do for you?' They said to Him, 'Lord, we want our eyes to be opened.' Moved with compassion, Jesus touched their eyes; and immediately they regained their sight and followed Him."
Unlike the crowd that told the two blind men to be quiet, Jesus heard them and healed them. He had compassion for them. If we want to be like Jesus, we need to have compassion for others.