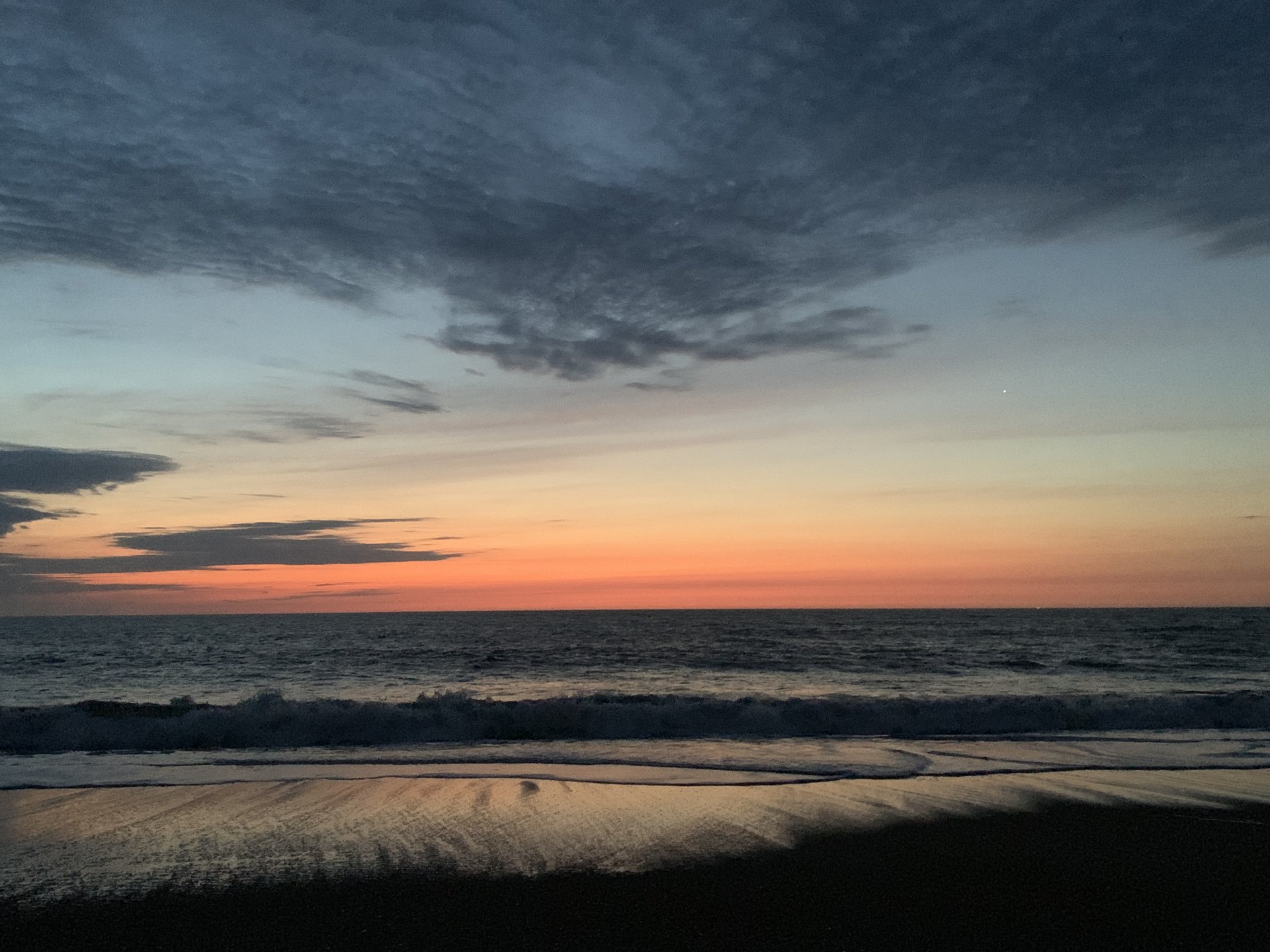 Jesus has gathered a crowd of people around Him. He says to them:
"Hear and understand.  It is not what enters into the mouth that defiles the man, but what proceeds out of the mouth, this defiles the man." – Mathew 15:10-11.
Jesus has just chastised the Pharisees for, "Teaching as gospel the precepts of men." – Mathew 15:9.
As Christians, we need to be careful that we are not doing something just because somebody told us to, or because it is popular in our day. Our obedience is to God, not to man.
Sometimes, a tradition has been around so long that we take it, "As gospel," without giving any thought as to whether it is based in scripture. Jesus makes it clear to us that we should not do that.
Our moral compass needs to always point in the direction of God.  
There is an expression that says:
"If you do not know where you are going, any road will do."
We are so blessed as Christians to know precisely how God wants us to live our lives. We literally have it in writing for all to see. God has told us what we can do, and what we cannot do.
Not only do we have God's word to help us navigate through life, we also have the Holy Spirit. In John 14:26, Jesus refers to the Holy Spirit as, "The Helper."
"But the Helper, the Holy Spirit, whom the Father will send in My name, He will teach you all things, and bring to your remembrance all that I said to you."
One way to think of the relationship between God's word, and the Holy Spirit is this:
The Bible tells us what God wants us to do.

The Holy Spirit lets us feel it.
The Bible and the Holy Spirit are two powerful forces that can help us navigate through life's ups and downs. But there are also many competing forces out there. The devil will use greed, power, lust, and other forces to try and separate us from God. He will tempt us to see if we are willing to deviate from God's plan for us.
If we allow Satan and the world to shape who we are, what we do, and what we say, we will become lost.
God wants us to seek Him.
God wants us to hear Him.
And God wants us to follow Him.
God wants us to consciously choose to be on "His road". One of the most powerful reasons to stay on God's road is that if we do not, we will never get to see what His plan for us is:
"For I know the plans I have for you," declares the Lord, "plans to prosper you and not to harm you, plans to give you hope and a future." – Jeremiah 29:11.
There is an interesting exchange that takes place between Jesus and a gentile woman that is found in Mathew 15:21-28:
"Jesus went away from there and withdrew into the district of Tyre and Sidon.  And a Canaanite woman from that region came out and began to cry out, saying, "Have mercy on me, Lord, Son of David; my daughter is cruelly demon-possessed."  But He did not answer her a word. And His disciples came and implored Him, saying, "Send her away, because she keeps shouting at us."  But He answered and said, "I was sent only to the lost sheep of the house of Israel."  But she came and began to bow down before Him, saying, "Lord, help me!"  And He answered and said, "It is not good to take the children's bread and throw it to the dogs."  But she said, "Yes, Lord; but even the dogs feed on the crumbs which fall from their masters' table."  Then Jesus said to her, "O woman, your faith is great; it shall be done for you as you wish." And her daughter was healed at once."
A quick summary for this passage might read as follows:
A woman from Canaan asked Jesus to help her.

Jesus does not respond to her initial request.

The woman bows down before Jesus and asks Him again to help her.

J

esus this time responds to the woman, but He declines her request.

The woman humbles herself before Jesus and asks for help a third time.

This time Jesus helps her because of the strong faith that she showed.
We are blessed to be able to have this piece of history recorded for us so that we can learn from it. We can see that sometimes we do not get an answer to our prayer the first time that we ask it. If we are humble and do not lose faith, maybe the second or third time that we ask, our prayer will be answered.
Our faith is important to Jesus. He does not want us to turn away from Him when adversity comes our way. Just the opposite! In times of trouble, Jesus wants us to double down on our faith and drawer nearer to Him. If we keep our focus on Jesus, He will extend His grace and mercy upon us. But if we are like the Pharisees who followed the traditions of men and ignored God's word, we will become lost and separated from God.
We will end today's study with the following scripture:
"Therefore let us draw near with confidence to the throne of grace, so that we may receive mercy and find grace to help in time of need." - Hebrews 4:16.