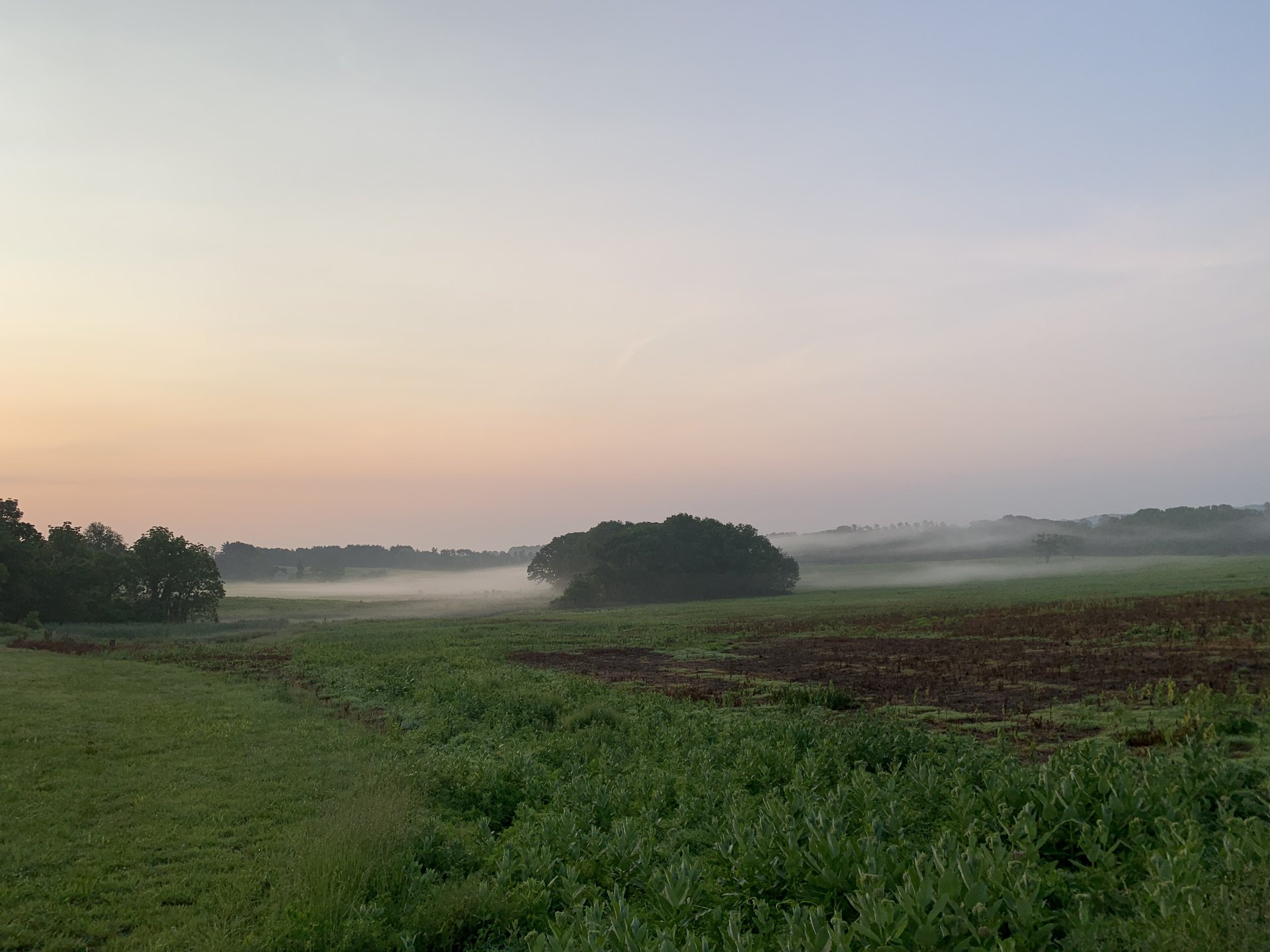 Luke 19 starts with a fascinating exchange between Jesus and a man called Zaccheus. Zaccheus was a tax collector, and apparently was also short. Luke says in verse 3:
"Zaccheus was trying to see who Jesus was, and was unable because of the crowd, for he was small in stature." – Luke 19:3.
Zaccheus was so determined to see Jesus that he climbed up a tree when he heard Jesus would be passing through. Here is what is interesting, the next thing that Luke writes about is:
"When Jesus came to the place, He looked up and said to him, "Zaccheus, hurry and come down, for today I must stay at your house." – Luke 19:5.
Why did Jesus choose Zaccheus' house to stay at? It may have been because Jesus was impressed that Zaccheus wanted to see Him as bad as he did, enough to climb a sycamore tree just to get a look. There are several passages in the bible that say, "Your faith has made you whole." Could this be another example where Zaccheus' faith had made him whole and led to him getting to host Jesus in his house? The Bible does not say, but this is most likely the case.
Zaccheus was a tax collector, a job that did not have a good reputation at all in that time. Many tax collectors stole and abused their power. Once again, the scribes and sinners would judge Jesus for associating with sinners. As we study Jesus' perfect example, we should remember that He was not afraid to be seen with known sinners. Jesus did not think it was beneath Him to share His time with them. As it says in Luke 5:32:
"I have not come to call the righteous but sinners to repentance."
Another important observation is that Jesus did not change what He was doing based on what other people would say about Him or think of Him. We can pray that we will have the courage and strength to stay true to our convictions regardless of what others around us may say. The devil can make that a real challenge sometimes, but following Jesus's example, we know it is the right thing to do.
Luke writes that Zaccheus hurried and came down and received Jesus gladly. It looks like Jesus' actions immediately pierced Zaccheus' heart and he said,
"Behold, Lord, half of my possessions I will give to the poor, and if I have defrauded anyone of anything, I will give back four times as much." – Luke 19:8.
Zaccheus seems to me like a good person doing bad things. As soon as he had the hope that he got from knowing that Jesus was going to stay at his home, he turned away from his sinful life and wanted to make amends. Sometimes we just need that little extra hope to bring out that good person that is inside of every one of us. As it says in the book of Genesis:
"God created man in His own image." – Genesis 1:27.
We can help others by sharing the Gospel and the hope that we have in Jesus. 1 Peter 3:15 says:
"But in your hearts revere Christ as Lord. Always be prepared to give an answer to everyone who asks you to give the reason for the hope that you have. But do this with gentleness and respect."
What if Jesus hadn't given Zaccheus this chance? Would Zaccheus have continued in his sinful life and been lost forever? What if we don't take the opportunities that we have to share the good news of Jesus? We have tremendous power to influence other people. When we are sharing the reasons for our faith and helping others to grow their faith, we know that we are doing an honorable thing.
Chapter 19 also includes what is commonly called, "The Parable of the Talents", or in the translation that we are using (NASB), "The Parable of the Minas." Both describe the same currency, and according to Google, a talent or mina would be worth approximately $1.4 Million US dollars as of 2018. It was a lot of money.
In this parable, Jesus talks about 3 separate people that received 10 minas each. The first two put the money they had been given to work and gained additional minas. The first made 10 additional minas, and the master said to him,
"Well done, good slave, because you have been faithful in a very little thing, you are to be in authority over ten cities." – Luke 19:17.
The second made 5 additional minas. The master said:
"And you are to be over five cities." – Luke 19:19.
The third person did nothing with what they were given except to hide it. The third person put the 10 minas in a handkerchief and when the master returned, they had gained nothing. The master calls this person a worthless slave and takes away the 10 minas and gives them to the first person that had gained 10 additional minas. The master says:
"I tell you that to everyone who has, more shall be given, but from the one who does not have, even what he does have shall be taken away." – Luke 19:26.
The take-away from this parable is that we must use what we have been given to glorify God. 1 Peter 4:10:
"Each of you should use whatever gift you have received to serve others, as faithful stewards of God's grace in its various forms."
Chapter 19 ends with Jesus making His way into Jerusalem for what is referred to as, "The Triumphal Entry." Jesus was ready to fulfill all that was spoken of by the prophets and to die on the cross for the sins of the world. Why? Because He and His Father love us that much!
As it says in John 3:16,
"For God so loved the world that he gave his one and only Son, that whoever believes in him shall not perish but have eternal life."
Thank you for joining us today. Please join us again tomorrow as we look at Luke 20, and what the Bible says about suffering. May God's blessings be upon you until then.  Amen