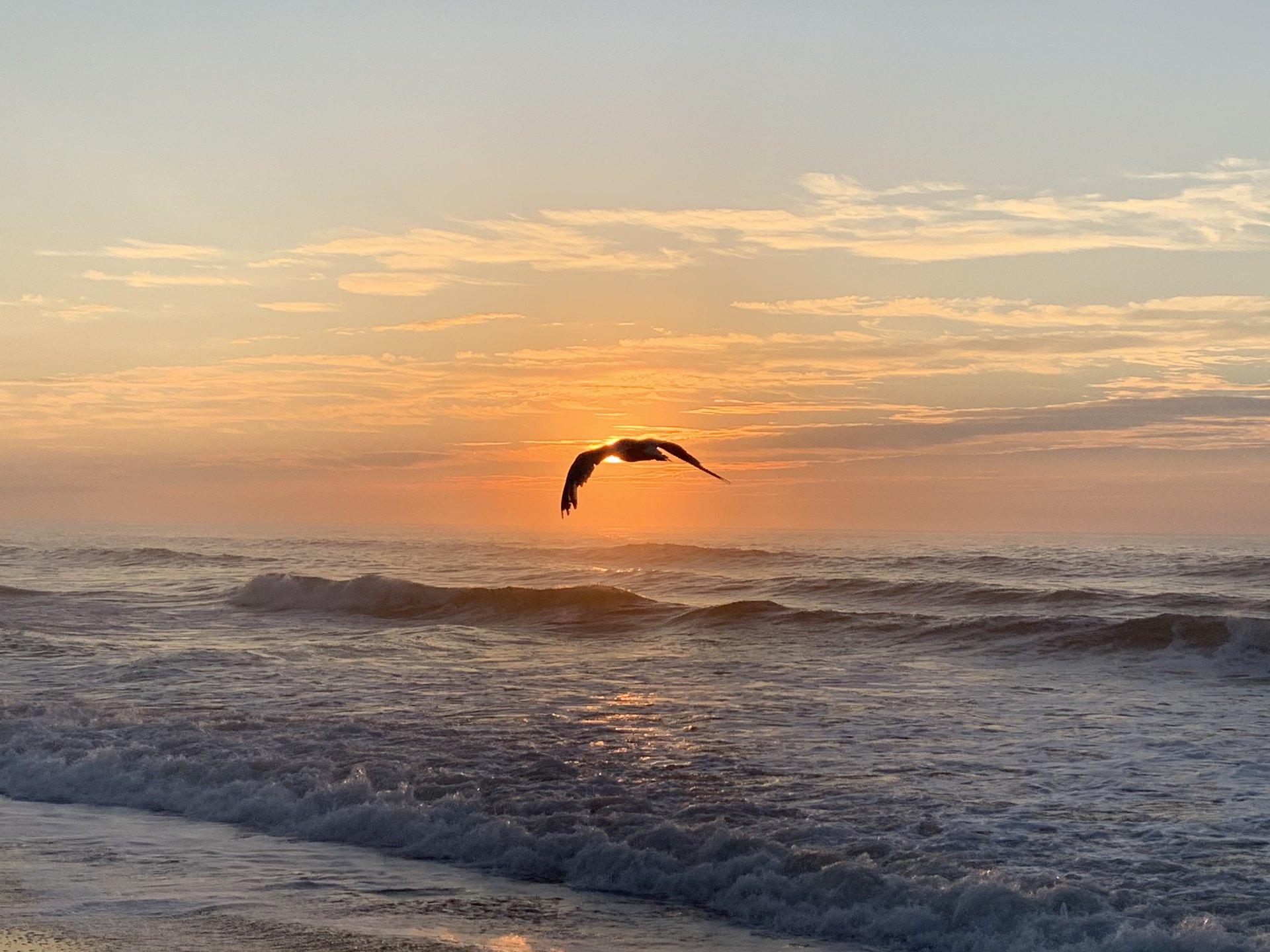 As you read the first 3 verses of this chapter, pay special attention to the word, "Hope". John is writing about the hope that believers have concerning the return of Jesus. The Bible says that when Jesus returns, "We will be like Him, because we will see Him just as He is. And everyone who has this hope fixed on Him purifies himself just as He is pure."
Perhaps the saddest thing in this world is to see somebody that feels they have nothing to be hopeful for. God wants us to encourage one another as we all navigate through life's challenges. Putting God first in our lives, learning His commandments, and keeping in His word reminds us that this world is temporary – it is the hope of spending eternity in heaven, with no tears, no pain, and no death that keeps us going. But we need to remind one another of this.
The Bible is full of encouraging scriptures about hope, including:
"For I know the plans I have for you," declares the Lord, "plans to prosper you and not to harm you, plans to give you hope and a future. " - Jeremiah 29:11.
"Now may the God of hope fill you with all joy and peace in believing, so that you will abound in hope by the power of the Holy Spirit. " - Romans 15:13.
"Rejoicing in hope, persevering in tribulation, devoted to prayer." - Romans 12:12.
"Now faith is the assurance of things hoped for, the conviction of things not seen. " - Hebrews 11:1.
"For in hope we have been saved, but hope that is seen is not hope; for who hopes for what he already sees?  But if we hope for what we do not see, with perseverance we wait eagerly for it." - Romans 8:24-25.
"Blessed be the God and Father of our Lord Jesus Christ, who according to His great mercy has caused us to be born again to a living hope through the resurrection of Jesus Christ from the dead ." - 1 Peter 1:3.
"For whatever was written in earlier times was written for our instruction, so that through perseverance and the encouragement of the Scriptures we might have hope. " - Romans 15:4.
"And now, Lord, for what do I wait? My hope is in you." - Psalm 39:7.
Verse 6 can be somewhat tricky. John writes, "No one who abides in Him sins; no one who sins has seen Him or knows Him." This scripture may appear on the surface to contradict Romans 3:23-24 which says, "For all have sinned and fall short of the glory of God." If everyone sins, does 1 John 3:6 mean that as soon as we sin, we no longer abide in Jesus, or that we do not know Him? If that were the case, since we all sin, nobody would ever know Jesus.
1 John 3:6 is talking about somebody who repeatedly commits the same sins with no repentance. Somebody who practices sin. John is talking about somebody who at their core, chooses sin and the things of this world over living a Godly life. As is so often the case in studying the Bible, it is helpful for us to look at the verses immediately before and after what we are studying. In 1 John 3:7-8, it states, "Little children, make sure no one deceives you; the one who practices righteousness is righteous, just as He is righteous; the one who practices sin is of the devil; for the devil has sinned from the beginning." Here it says that they, "practice" sin – not that they occasionally slip up. Yes, we all sin. But those who love the Lord do not practice sin as if that is who they are. They practice righteousness and sometimes fall short.
1 John 3 concludes with these beautiful words, "This is His commandment, that we believe in the name of His Son Jesus Christ, and love one another, just as He commanded us. The one who keeps His commandments abides in Him, and He in him. We know by this that He abides in us, by the Spirit whom He has given us."