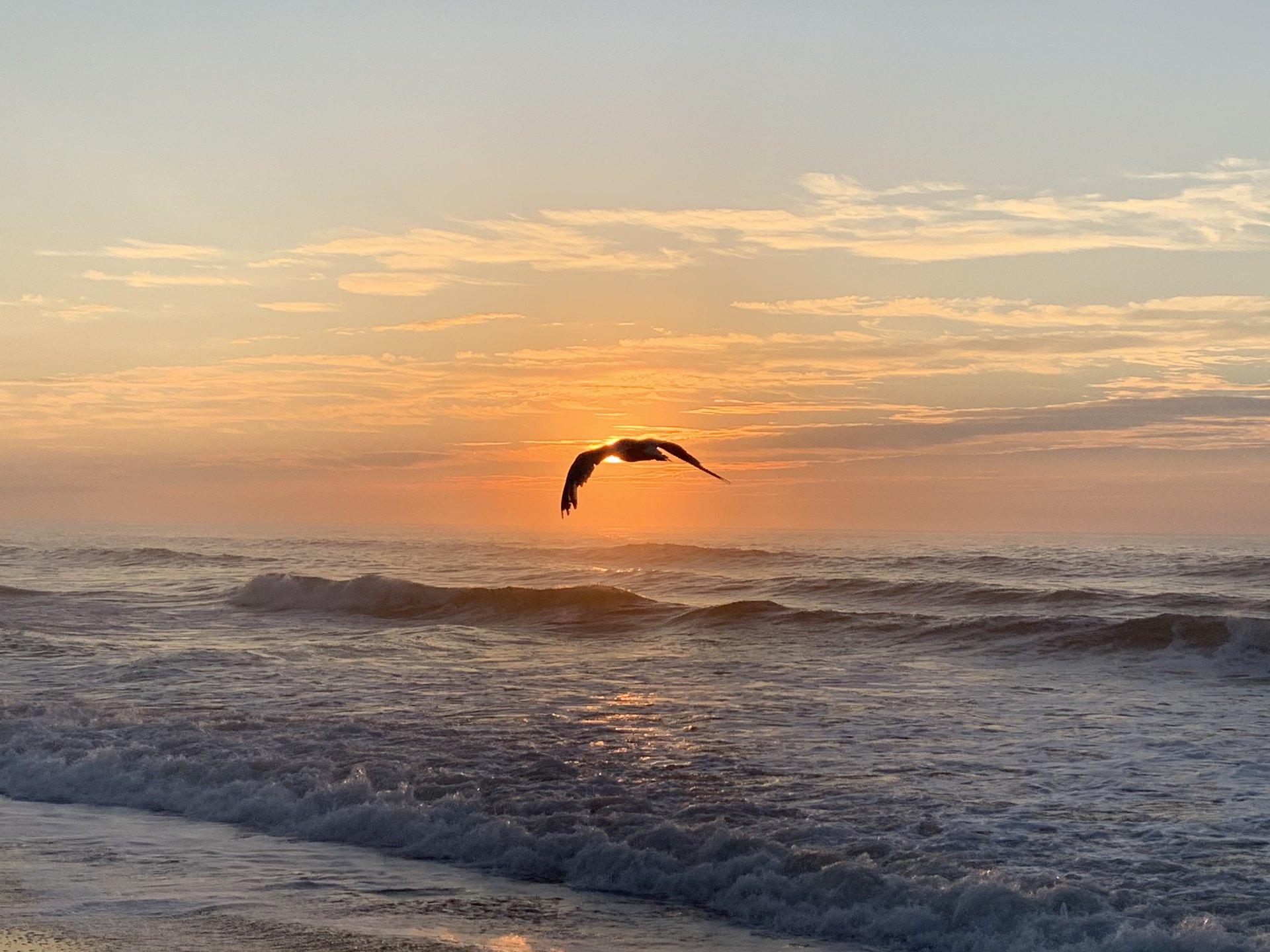 We will start today's lesson with three statements about survival:
Hope is necessary for survival.

We cannot get to heaven without hope.

Hope is something that we can choose to have.
Do you agree with these three statements?
The Bible has a lot to say about hope. Jesus spoke about it. The Apostles did as well.
Having hope is vitally important to our salvation.
Without it, we can get discouraged and give up. When we have no hope, we tend to live day to day seeking only the pleasures of this world.
When we have hope, we believe that we are a part of something bigger than ourselves. Hope allows us to push through the hard times and keep working towards the ultimate goal of spending eternity in heaven.
Perhaps the saddest thing in this world is to see somebody with no hope. A person without hope has no joy, and no peace, because they have no belief that something better awaits them.
This is not how God created us to be. God wants us to have hope about our eternal futures! When we study His word, and learn about His plan for us, we will find many reasons to be hopeful.
SCRIPTURES ABOUT HOPE:
"For I know the plans I have for you," declares the 

Lord, "plans to prosper you and not to harm you, plans to give you hope and a future." - Jeremiah 29:11.
"Now may the God of hope fill you with all joy and peace in believing, so that you will abound in hope by the power of the Holy Spirit." - Romans 15:13.
"Rejoicing in hope, persevering in tribulation, devoted to prayer." - Romans 12:12.
"Now faith is the assurance of things hoped for, the conviction of things not seen." - Hebrews 11:1.
"For in hope we have been saved, but hope that is seen is not hope; for who hopes for what he already sees?  But if we hope for what we do not see, with perseverance we wait eagerly for it." - Romans 8:24-25.
"Blessed be the God and Father of our Lord Jesus Christ, who according to His great mercy has caused us to be born again to a living hope through the resurrection of Jesus Christ from the dead." - 1 Peter 1:3.
"For whatever was written in earlier times was written for our instruction, so that through perseverance and the encouragement of the Scriptures we might have hope." - Romans 15:4.
In the above scripture, Paul tells us that there are two things needed to have hope:
Perseverance.

Encouragement of the Scriptures.
We will look at these one at a time.
PERSEVERANCE
What good is hope if the moment things get tough, we abandon our faith? Whatever life may throw at us, there is nothing that we can not get through with God's help.
The Apostle Paul had this to say about perseverance and hope:
"And not only this, but we also celebrate in our tribulations, knowing that tribulation brings about perseverance; and perseverance, proven character; and proven character, hope; and hope does not disappoint, because the love of God has been poured out within our hearts  through the Holy Spirit who was given to us." - Romans 5:3-5.
Virtual Bible Study's lesson on perseverance
ENCOURAGEMENT OF THE SCRIPTURES
To please God, we need to do more than just persevere. We need to persevere in a godly way. We cannot simply put our heads down and power through adversity. As Christians, we need to learn about, and then follow the example of Jesus.
How do we do that? By reading the Bible and then taking what we have learned and acting on our faith.
The more we read the Bible, the stronger our faith will become. Romans 10:17 says:
"So then faith comes by hearing, and hearing by the word of God."
CONCLUSION
In today's lesson we learned that all three of these statements are true:
Hope is necessary for survival.

We cannot get to heaven without hope.

Hope is something that we can choose to have.
Through perseverance and the encouragement of the scriptures we can grow in the hope that we have through our Savior, Jesus Christ.
We will conclude today's lesson with the following words of encouragement from the Apostle John:
"These things I have written to you who believe in the name of the Son of God, so that you may know that you have eternal life. " – 1 John 5:13.