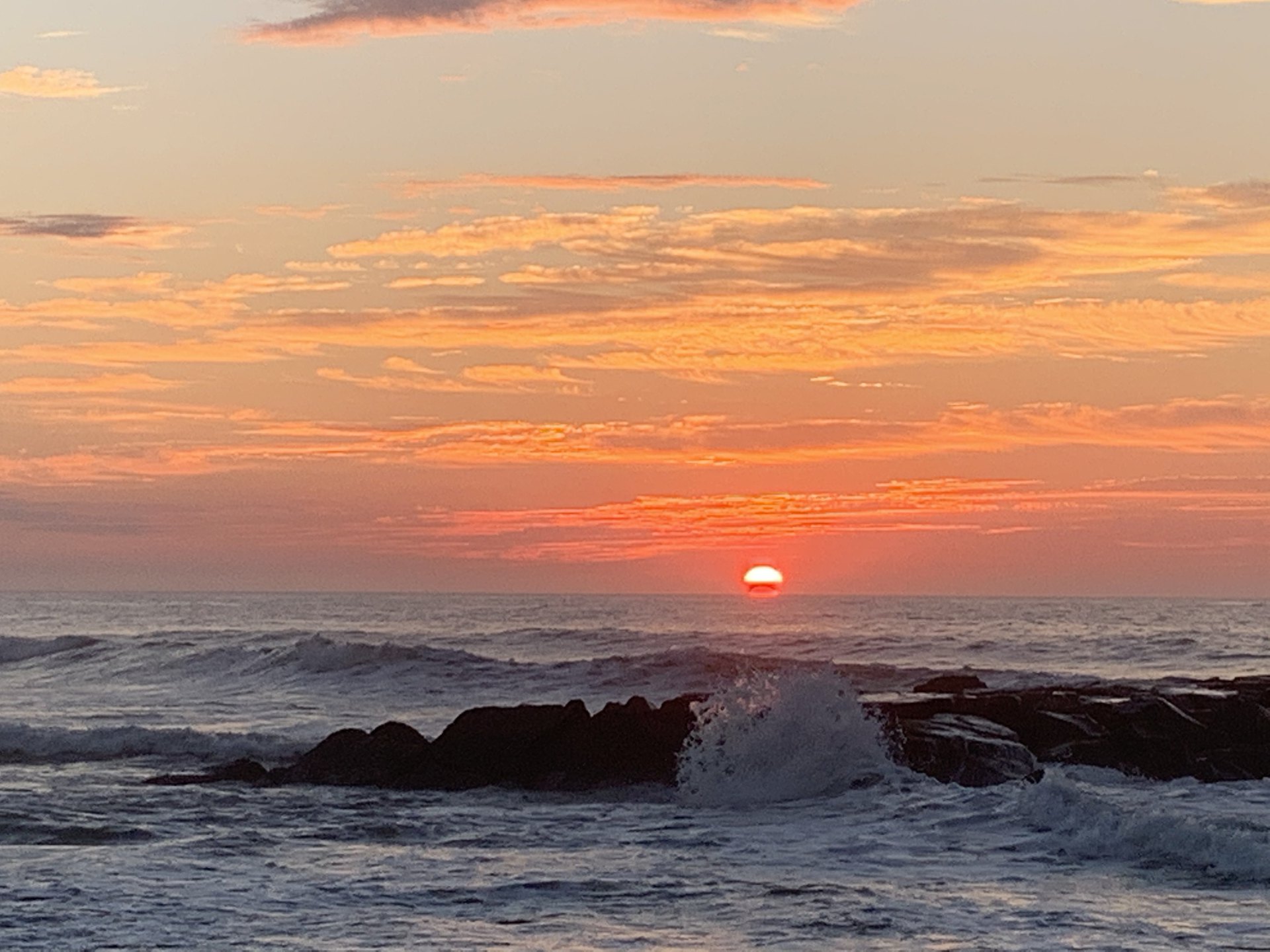 JESUS CAME TO DO THE WILL OF HIS FATHER
For today's lesson, we will focus on the following words spoken by Jesus:
Jesus was selfless in His service to God the Father. He did not come to serve Himself; He came to serve others and to bring glory to His Father. Consider these words spoken by Jesus and recorded in the Gospel of Mark:
Jesus did not live an easy life. He suffered, even before the cross. But no matter the situation that He found Himself in, He never stopped following God's plan. He never stopped serving others.
FOLLOWING JESUS LEADS TO SALVATION
We will never go wrong if we follow Jesus' example of obedience to His Father. Consider the following words spoken by Jesus and recorded in John's Gospel:
There is a popular expression, "What would Jesus do?" These words remind us that we do well to think about how Jesus would react in any given situation. When we are facing a difficult decision, we are always served well by asking ourselves what Jesus would do, and then doing it.
There are many scriptures that talk about the importance of following Jesus, including these three:
"Then Jesus said to His disciples, 'If anyone wishes to come after Me, he must deny himself, and take up his cross and follow Me. 

For whoever wishes to save his life will lose it; but whoever loses his life for My sake will find it.'" - Mathew 16:24,

"For you have been called for this purpose, since Christ also suffered for you, leaving you an example for you to follow in His steps, who committed no sin, nor was any deceit found in His mouth

; 

and while being reviled, He did not revile in return; while suffering, He uttered no threats, but kept entrusting Himself to Him who judges righteously." - 1 Peter 2:21,

"Then Jesus again spoke to them, saying, 'I am the Light of the world; he who follows Me will not walk in the darkness, but will have the Light of life.'"

- John 8:12.
FOLLOWING THE WORLD LEADS TO CONDEMNATION
God warns us repeatedly in His inspired word not to follow the sinful ways of the world.  If we do, there will be eternal consequences to face, as evidenced in the following two scriptures:
"Do not love the world nor the things in the world. If anyone loves the world, the love of the Father is not in him. For all that is in the world, the lust of the flesh and the lust of the eyes and the boastful pride of life, is not from the Father, but is from the world. The world is passing away, and also its lusts; but the one who does the will of God lives forever." -

1 John 2:15-17

,

"You adulteresses, do you not know that friendship with the world is hostility toward God? Therefore whoever wishes to be a friend of the world makes himself an enemy of God." - 

James 4:4

.
CONCLUSION
Every day that we are alive presents us with an opportunity. What will we do with it?
Will we spend the day as the rest of the world does, trying to accumulate "things" and seeking fleshly pleasures? Or will we serve a higher purpose?
If we follow the example of Jesus and spend our time seeking to please God and to serve others, our reward will be in heaven.
If we ignore God's commandments and live selfishly, we will perish for all eternity.
Jesus did not come to serve Himself; He came to serve others and to glorify God. This is the example that God wants us to learn from and to follow. As we live our lives, we should constantly be searching for ways to serve others and to glorify God.
This involves a new way of looking at things from a spiritual perspective.
We will end today's lesson with the following scriptures that highlight the importance of doing God's will, not our own: