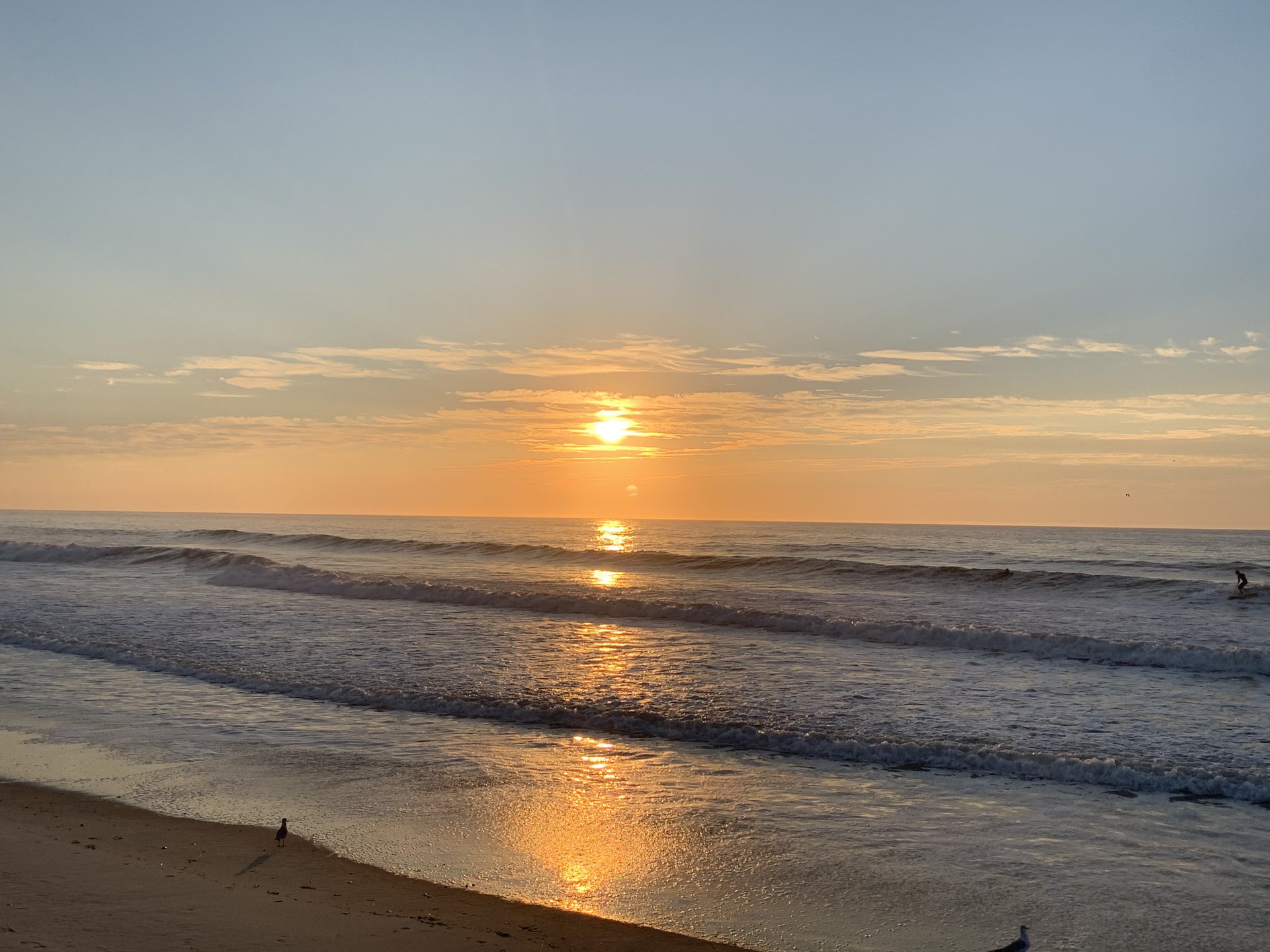 1 Corinthians 12:12-13 says:
"For even as the body is one and yet has many members, and all the members of the body, though they are many, are one body, so also is Christ.  For by one Spirit we were all baptized into one body, whether Jews or Greeks, whether slaves or free, and we were all made to drink of one Spirit."
As members of the Lord's Church, we are indeed one body and one Spirit. That, however, does not mean that we will never run into disagreements. When we do, God has a plan for us to manage the disagreement quickly, and effectively.
As Paul writes to the Corinthians, he reminds them that they are Christians first. They all were saved through the blood of Jesus, and they all recognize God's divinity and power.  
Paul writes that they should be able to settle their differences without having to go to an outside court.   Instead, he wants them to talk to one another. How many disagreements could be settled if we would simply take the time to talk to one another when something has upset us?   That is what God's Word tells us to do. When we have this conversation, God tells us to do it privately, one on one.  
Most of the time this will resolve the concern. We sometimes get into trouble when we bring other people into the conversation.   Gossiping about our concerns, or in today's world, airing our grievances on social media, is not in accordance with God's word and will only make things worse.    
If we are upset with a brother or sister about something, we need to go by ourselves and ask if we can talk about it with them.   Often, this will resolve the issue and restore unity within the Body.
In the rare instances where things cannot be resolved, Jesus told us what to do:
"If your brother sins, go and show him his fault in private; if he listens to you, you have won your brother.  But if he does not listen to you, take one or two more with you, so that by the mouth of two or three witnesses every fact may be confirmed.  If he refuses to listen to them, tell it to the church; and if he refuses to listen even to the church, let him be to you as a Gentile and a tax collector." – Mathew 18:15-17.
The second half of Chapter 6 has to do with committing sins with our own bodies.   Paul tells us that our bodies are not our own, "They have been bought with a price." – 1 Corinthians 6:20.
He writes that our bodies are temples of the Holy Spirit and are to be used for God's glory, not to fulfill our own sinful lusts.   When we recognize our bodies as temples of the Holy Spirit, and not our own, we are more likely to treat them with the respect that God intended.  
As temptations come our way, we must combat them by applying the correct scripture/scriptures. That is what Jesus did.   He was tempted three times by Satan, and each time He combatted the temptation with scripture.
TEMPTATION #1:
"Then Jesus was led up by the Spirit into the wilderness to be tempted by the devil.    And after He had fasted forty days and forty nights, He then became hungry.    And the tempter came and said to Him, "If You are the Son of God, command that these stones become bread."    But He answered and said, "It is written, 'Man shall not live on bread alone, but on every word that proceeds out of the mouth of God.'" – Mathew 4:1-4.
TEMPTATION #2:
Then the devil took Him into the holy city and had Him stand on the pinnacle of the temple, and said to Him, "If You are the Son of God, throw Yourself down; for it is written, 'He will command His angels concerning You'; and 'On their hands they will bear You up, so that You will not strike Your foot against a stone.'" Jesus said to him, "On the other hand, it is written, 'You shall not put the Lord your God to the test.'" – Mathew 4:5-7.
TEMPTATION #3:
Again, the devil took Him to a very high mountain and showed Him all the kingdoms of the world and their glory; and he said to Him, "All these things I will give You, if You fall down and worship me."    Then Jesus said to him, "Go, Satan! For it is written, 'You shall worship the Lord your God, and serve Him only.'"  Then the devil left Him; and behold, angels came and began to minister to Him." – Mathew 4:8-11.
Satan's temptations are real. The good news for us is that when we resist Satan, he will flee from us.
"Submittherefore to God. Resist the devil and he will flee from you." – James 4:7.
Whatever struggles we are going through; the scriptures will provide the way out.  Jesus provided the perfect example of searching scriptures during times of adversity and then applying them correctly to the situation at hand.  As Christians, we need to learn from Jesus and adapt this form of problem-solving into all that we do.
When we are hurting, or under seize by Satan we need to do three things:
Stop,
Challenge,
Choose.
STOP
When adversity strikes, taking the time to STOP and pray to God is profoundly important.
CHALLENGE
After praying to God and getting our thoughts out, we need to challenge ourselves to search the Bible and find out what God's Word has to say on the subject. Identifying the scriptures that apply to our situation is the next step we should take to work through adversity.
CHOOSE
And finally, we must decide if we are going to follow God's Word.
Stop, challenge, and choose! Practicing these three steps is a great way to fight through adversity/temptation.
We will conclude today's study with the following two scriptures:
"No temptation has overtaken you except something common to mankind; and God is faithful, so He will not allow you to be tempted beyond what you are able, but with the temptation will provide the way of escape also, so that you will be able to endure it." - 1 Corinthians 10:13.
"Study to shew yourself approved unto God, a workman that does not need to be ashamed, rightly dividing the word of truth. - 2 Timothy 2:15.