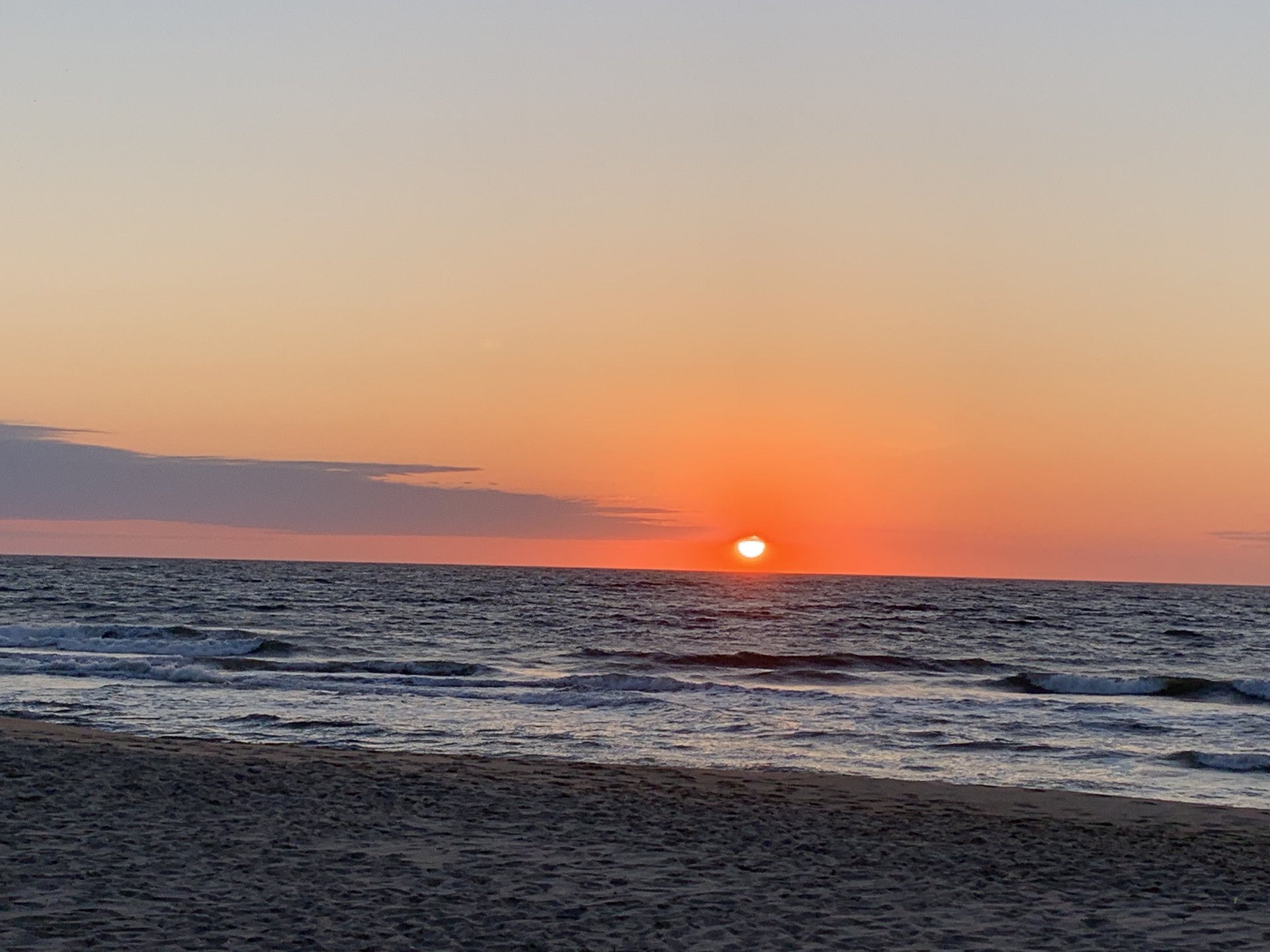 The law tells us right from wrong. If it were not for the law, we would not be aware of what sin is. Paul gives a great contrast between the flesh and the Spirit here in Romans chapter 8. In verse 11, Paul writes: "But if the Spirit of Him who raised Jesus from the dead dwells in you, He who raised Christ Jesus from the dead will also give life to your mortal bodies through His Spirit who dwells in you."
This is such a beautiful chapter.  It provides hope to know that there are better things waiting for us.  In heaven there will be no more sickness, no more crime, no more hate and we will live with God in paradise.  Romans 8 comforts us by letting us know that we have a Savior that came to earth in the flesh and understands the temptations and struggles that we go through.
Romans 8:2 - "For the law of the Spirit of life in Christ Jesus has set you free from the law of sin and of death."
The world can be a hard and difficult place.  Many of us are seeking a softer heart.  Too often we do not allow the Holy Spirit to work in our lives as God intends it to.  The Holy Spirit can be a powerful part of our every day lives.  As we just saw, the law of the Spirit of Life in Christ Jesus sets us free from the law of sin and of death.  Think about the phrase, "The law of the Spirit of Life," and what that means.  Paul is saying that we can be guided by the Spirit in every aspect of our lives.  He tells us that the mind set on the Spirit is life and peace. – Romans 8:6.
Paul goes on to say in verse 9 that if we do not have the Spirit of Christ, we do not belong to Him.  So how do we obtain the Spirit of Christ?  Acts 2:38 tells us how. 
"Repent, and each of you be baptized in the name of Jesus Christ for the forgiveness of your sins; and you will receive the gift of the Holy Spirit."  There are two parts to this command:
Repent, which means to lament and turn away from our sinful lives.
Baptism.
When we do these two things, we receive the Holy Spirit.  The Holy Spirit can shield us from growing weary in this world until Jesus comes again - but we must obey God's commandments to repent and be baptized, and we must let the Spirit guide us in what we say and what we do.  You can literally pray for God to help you have a softer heart. 
James 5:16 says – "The effective prayer of a righteous man can accomplish much." The world would be a far better place if more people spent time in prayer. 
Thank you, Jesus, for paying the price for our sins, and for all that you teach us through your actions and through your inspired word.  Thank you for allowing us this time to focus on your word and to think about how we can live a life guided by your word and your Spirit.  Amen
Thank you for joining us today. Please join us again tomorrow as we look at Romans 9 and how God uses us to show His power and to execute His plan. May God's blessings be upon you until then. Amen