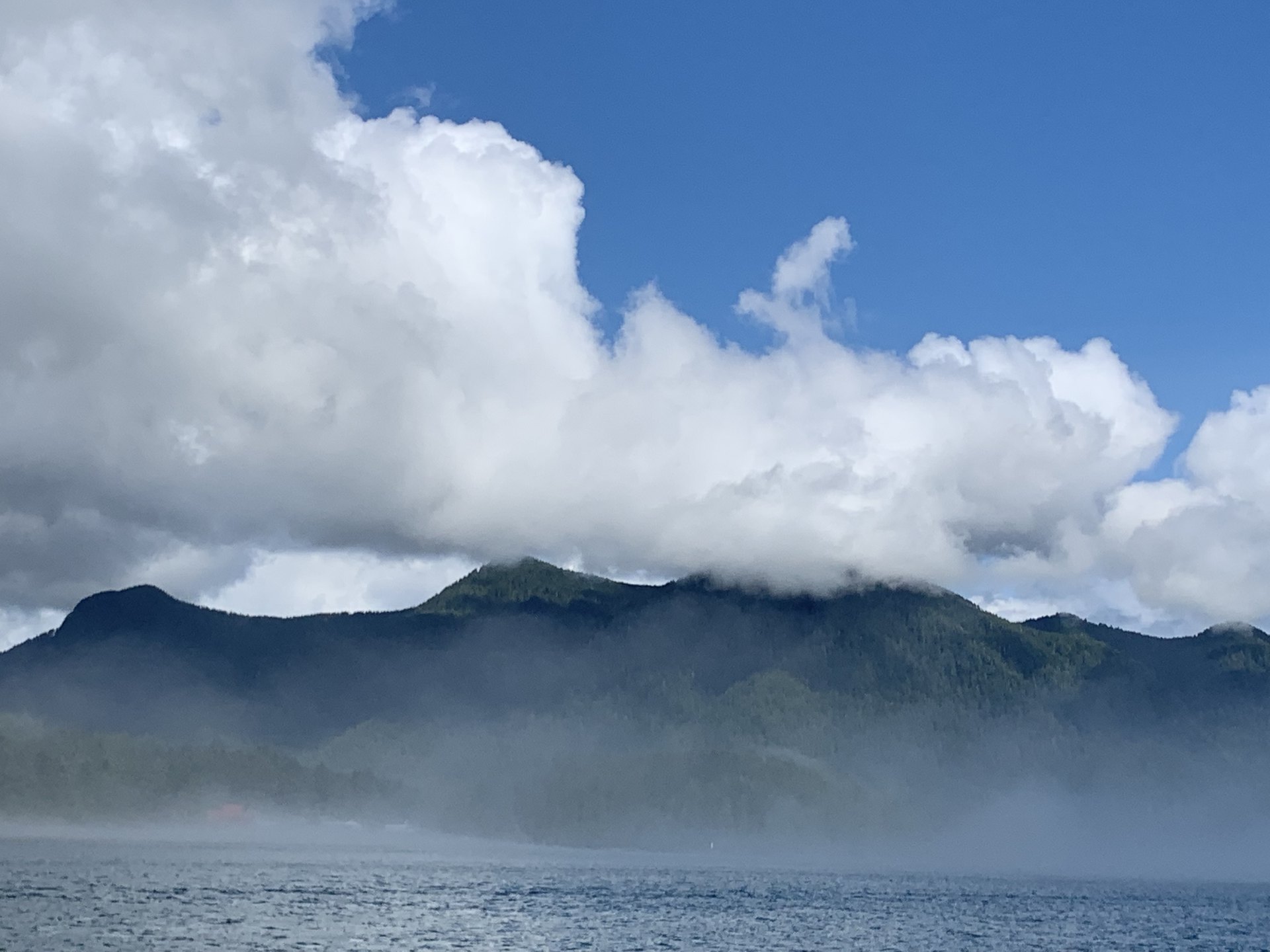 Chapter six is the middle portion of Jesus' Sermon On The Mount.
Jesus has just finished teaching on the subjects of: murder, adultery, divorce, vows, retaliation, and love. Chapter 6 begins with a lesson on almsgiving. Jesus tells us to be humble when we give and to avoid the spotlight. We are to give because it is the right thing to do, not to be seen by others.
Verses 9-13 contain what is commonly referred to as, "The Lord's Prayer".
'Our Father who is in heaven,
Hallowed be Your name.
'Your kingdom come.
Your will be done,
On earth as it is in heaven.
'Give us this day our daily bread.
'And forgive us our debts, as we also have forgiven our debtors.
'And do not lead us into temptation, but deliver us from evil.  [For Yours is the kingdom and the power and the glory forever. Amen.']
For if you forgive others for their transgressions, your heavenly Father will also forgive you.  But if you do not forgive others, then your Father will not forgive your transgressions.
What strikes me about Jesus' prayer is the humility and simplicity of it. He makes sure to show God respect and honor. He asks for the most basic of things, "Our daily bread." Jesus instructs us to ask for forgiveness as we have forgiven others, and to be kept away from temptation and evil. Surely this is the greatest example of how to pray that there ever could be!
Verses 16-18 cover fasting. For me, this was a part of the Bible that had not gotten a lot of attention in my day to day life. But if we read the scriptures, fasting is to be a part of our lives. I made the correction to include fasting in my life and found it to be a real blessing. I am still not doing it as regularly as I should, but I'm working on it.
Chapter 6 concludes with Jesus talking about wealth. Key take-aways for me on this topic are:
Jesus teaches in His Sermon On The Mount that true wealth is being right with God, and having stored up for ourselves, "Treasures in heaven, where neither moth nor rust destroys, and where thieves do not break in or steal." He warns us that, "Where your treasure is, there will your heart be also." If we put our hope in worldly things like money, fame, fancy cars, etc., we should not be surprised when we end up feeling empty. But if we follow Christ and know that our true wealth is only found through the grace and mercy of our Lord and Savior, Jesus Christ, we can begin to find that peace that passes all understanding. – Philippians 4:7.

Jesus talks about the eye being the lamp of the body. We need to be careful what we are looking at and why we are looking at it. The older I get, the more I appreciate being surrounded only by creations of God. I walk in a park, notice the birds waking up in the morning at sunrise and feeding on the worms. Getting away from the sounds and pressures of this world to enjoy God's creation is healthy in every way. Jesus Himself went to a quiet place often.

Jesus concludes this chapter teaching about there being, "2 Masters" – God and money. He teaches us that we can not serve both God and money. We must make a choice. The world promotes the love of money. It is through studying the Bible that we are reminded what our true priorities should be. When we pursue Christ with all of our hearts, minds and souls, everything will take care of itself. - Amen