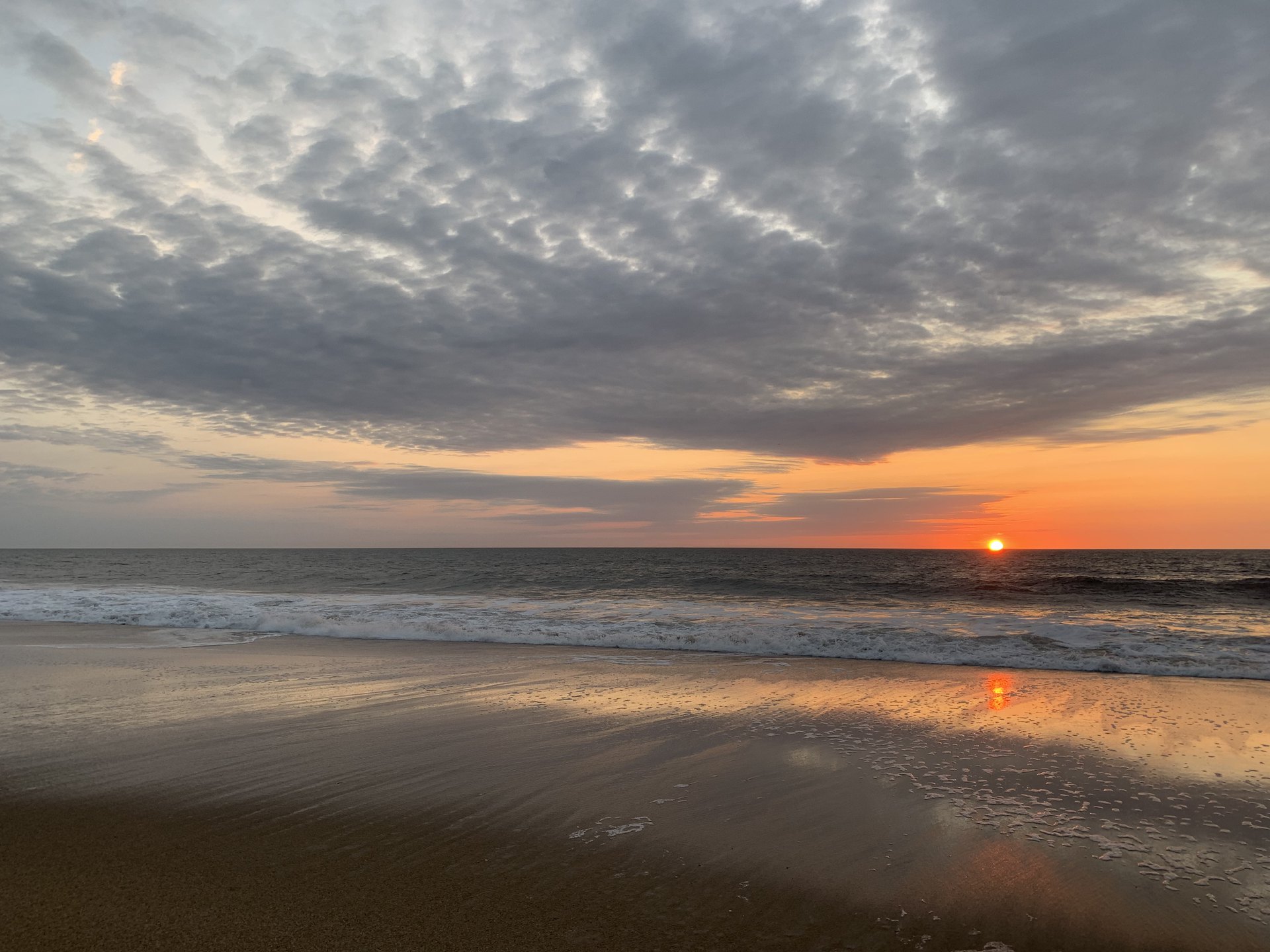 Chapter 14 begins with Herod hearing the news about Jesus and thinking that Jesus is John the Baptist risen from the dead. Mathew recounts the story of John the Baptist being beheaded and his head brought to the daughter of Herodias.
Upon hearing the news of John the Baptist, Jesus goes to a secluded place in a boat to be by Himself. This is an important part of Jesus' life and an example that we can follow. At big moments in Jesus' life, He would make it a point to go somewhere quiet to pray and gather His thoughts. If Jesus found this important 2000+ years ago, before cell phones, 24-hour news, etc. – how much more important is it today to find quiet time to talk with God and pray about what is going on in our own lives?
Verses 15-21 cover the crowd of 5,000 men (plus women and children) that were fed by 5 loaves of bread and 2 fish. After everyone had eaten, there were twelve baskets of food left over.
Perhaps the biggest teachable moment in this chapter is Jesus walking on the water and Peter's reaction. Jesus sends the disciples out on the boat ahead of Him while He sent the crowds away. It was a stormy night as Jesus approached the boat by walking on the water. The disciples first reaction was to cry out in fear. Fear is a powerful tool that the devil uses against us. There are times in our lives where Jesus is making things happen for us, and then like the disciples, fear creeps in and we lose faith in what Jesus is about to do.
Let's look at Peter's reaction to Jesus walking on the water. Jesus spoke to them saying, "Take courage, it is I; do not be afraid." This seemed to invigorate Peter's courage and in verse 28 Peter says, "Lord, if it is You, command me to come to You on the water." Jesus replies, "Come!" Peter gets out of the boat and walked on the water towards Jesus! Everything was going great. Jesus calmed the water, He gave Peter miraculous powers to walk on the water, and then . . . doubt creeps into Peter's head and he becomes afraid. As Peter's doubt replaces his faith, he begins to sink. Instead of letting Jesus perform this miracle, Peter's own fear and doubt deprive him of the opportunity that Jesus made readily available to him. Jesus responds, "You of little faith, why did you doubt?"
Doubt is the opposite of faith and Jesus warns us to not let doubt rule our lives. Let's see what Jesus says in James 1:5-8 – "But if any of you lacks wisdom, let him ask of God, who gives to all generously and without reproach, and it will be given to him. But he must ask in faith without any doubting, for the one who doubts is like the surf of the sea, driven and tossed by the wind. For that man ought not to expect that he will receive anything from the Lord, being a double-minded man, unstable in all his ways."
The chapter ends with Jesus in Gennesarat. Word gets out about Jesus' arrival and people begin to bring those that are sick to Jesus in the hopes that if they just touch His cloak they will be healed. Verse 36 is the final verse of the chapter. It says, "And they implored Him that they might just touch the fringe of His cloak; and as many as touched it were cured." - Amen